Year 1 have been learning about 'The Great Fire of London' which started in a bakery on Pudding lane in 1666. Today they followed instructions to make bread and when it was ready to eat they agreed that it was delicious!
Article 28 - You have the right to a good quality education. You should be encouraged to go to school to the highest level you can.
Children in need and friendship day was great fun for everyone.
Article 27 - You have the right to food, clothing, a safe place to live and to have basic needs met. You should not be disadvantaged so that you can not do many of the things other kids can do.
Article 15 - You have the right to choose your own friends and join or set up groups, as long as it isn't harmful to others.
Year 1 had great fun and showed fantastic skills during a tennis work shop.
Article 29 - Your education should help you use and develop your talents and abilities.
Hot Chocolate with Ms Shah
A fantastic well done to Poppy, who was chosen to have hot chocolate with Ms Shah this week. Poppy has been growing her hair out and recently cut it short to donate to charity. This hair will be used to make wigs for children with cancer. Such an amazing thing for a 5 year old to do, a great role model to St Augustine's!
Article 31 - the right to rest and play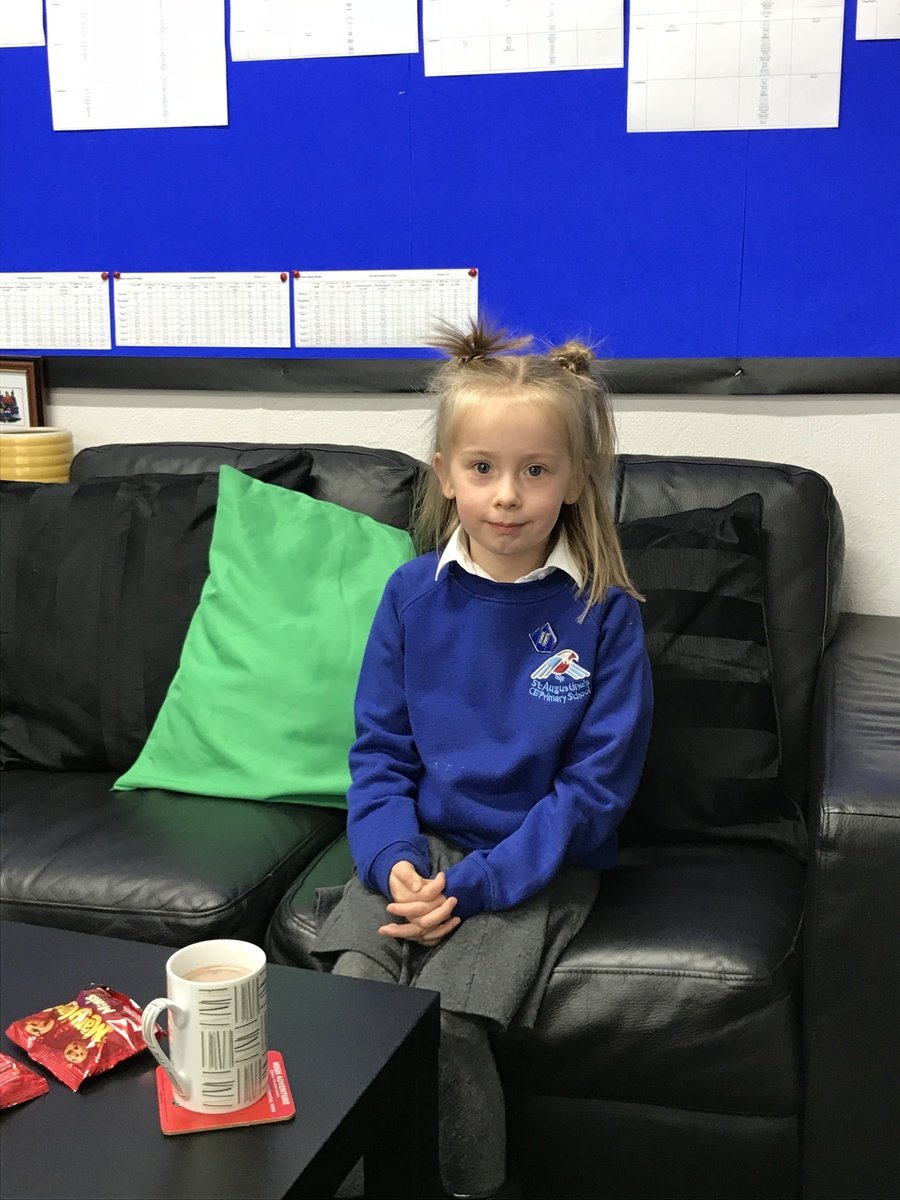 Year 1 took part in a workshop afternoon which took them back in time to 1666 and introduced them to the main characters from The Great Fire of London. We are looking forward to lots more work around this historic event.
Article 28 You have the right to a good quality education.
Family SEAL was great fun, thank you parents and carers!
Article 13 You have the right to find out things and share what they think with others, by talking, drawing, writing or in any other ways.
Year 1 had a great day supporting the Macmillan cancer charity, children and parents baked cakes at home and donated cakes for the cake sale. Year 1 also enjoyed making buttercream to decorate some fairy cakes for the sale.
Article 6 You have the right to be alive.
Take over day was enjoyed by Year 1. We had children who taught maths, literacy, dance and different languages. Well done Year 1!
Article 29 Your education should help you use and develop your talent and abilities. It should also help you to learn to live peacefully, protect the environment and respect other people.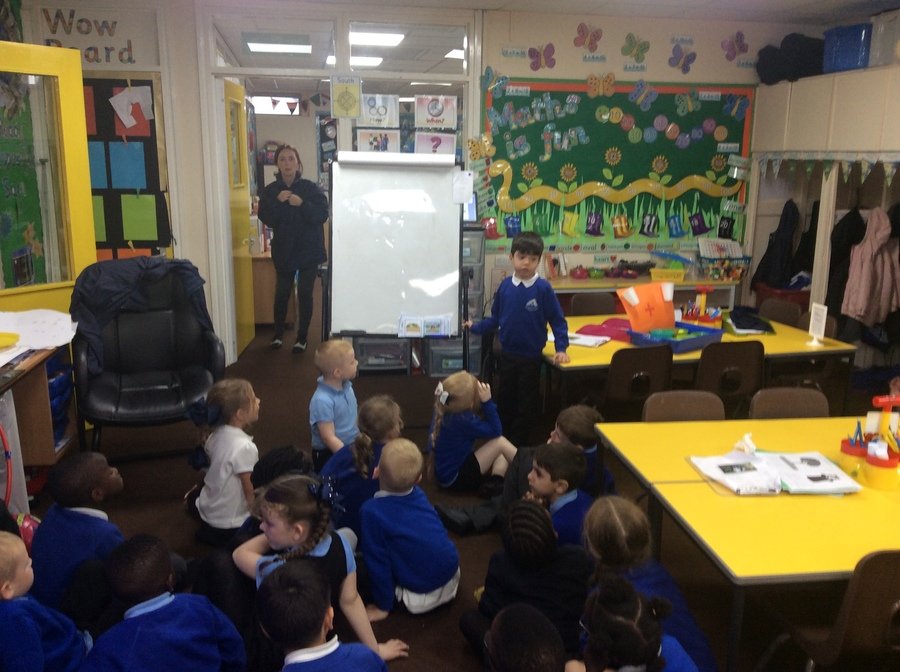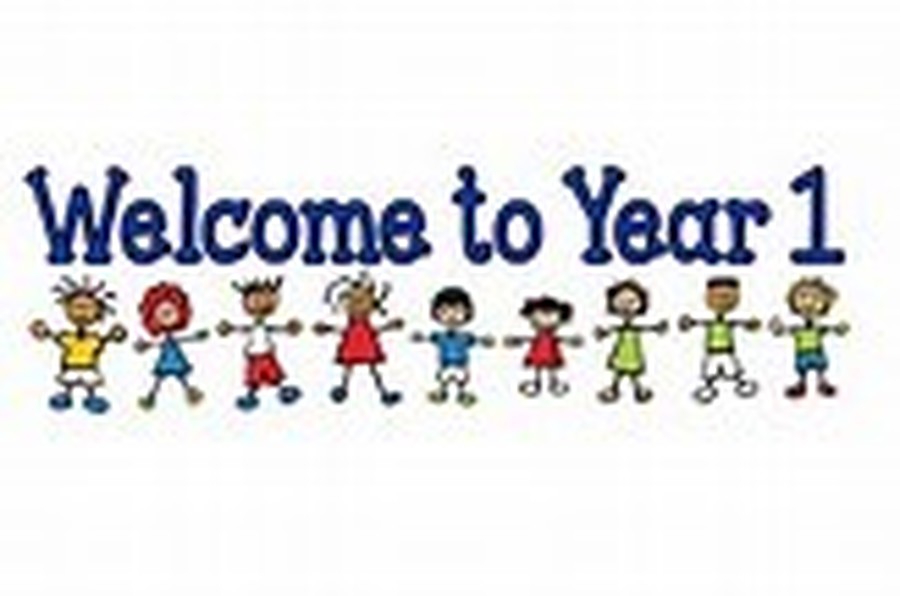 Welcome to Year 1!
We hope that you have had a great half term holiday and are ready to learn new and exciting things!
Here's just a few things that you need to know about Year 1...
Our school day
School starts at 8:45am every day. Please make sure that you are in school on time every day so that you don't miss out on any important learning! 'Wake up Shake up' is really fun, so make you don't miss out on that too! School finishes at 3.15pm and it is important that you pick your child/children up on time everyday.
Reading at home!
It is really important that your child reads at home every night, an adult should sign their child's reading planner each time they read. Mrs Tait will check planners every morning to make sure that they are being signed and the children can be given a challenge stick for reading at home. Your child will change their reading book once every week and they are encouraged to be responsible for changing their own books. Reading each night develops children's confidence to read and help them to become familiar with new or challenging words.
Homework
Homework will be given out every Thursday and should be returned to school the following Tuesday. Spellings will be given out every Monday with a test on the Friday, this should give the children time to practice their spellings.
PE and Gym
Gym is Tuesday
Thursday is P.E.
Please make sure that your child has a P.E kit in school. Your kit should be a white t-shirt and black/dark shorts and should be in a labelled bag which is left on your child's peg in the classroom. For games please can your child bring a pair of trainers or black pumps.
If you have any questions or concerns please come in and speak to either of us and we will be more than happy to help!
Thank you
Miss Giles, Mrs Tait and Mrs Thomas
Below is a link to a slide which contains examples of all the different sounds children will be learning in their phonics lessons.