Article 2
All children have rights, no matter who they are, where they live, what their parents do, what language they speak, what their religion is, whether they are a boy or girl, what their culture is, whether they have a disability, whether they are rich or poor.
Welcome to Year 3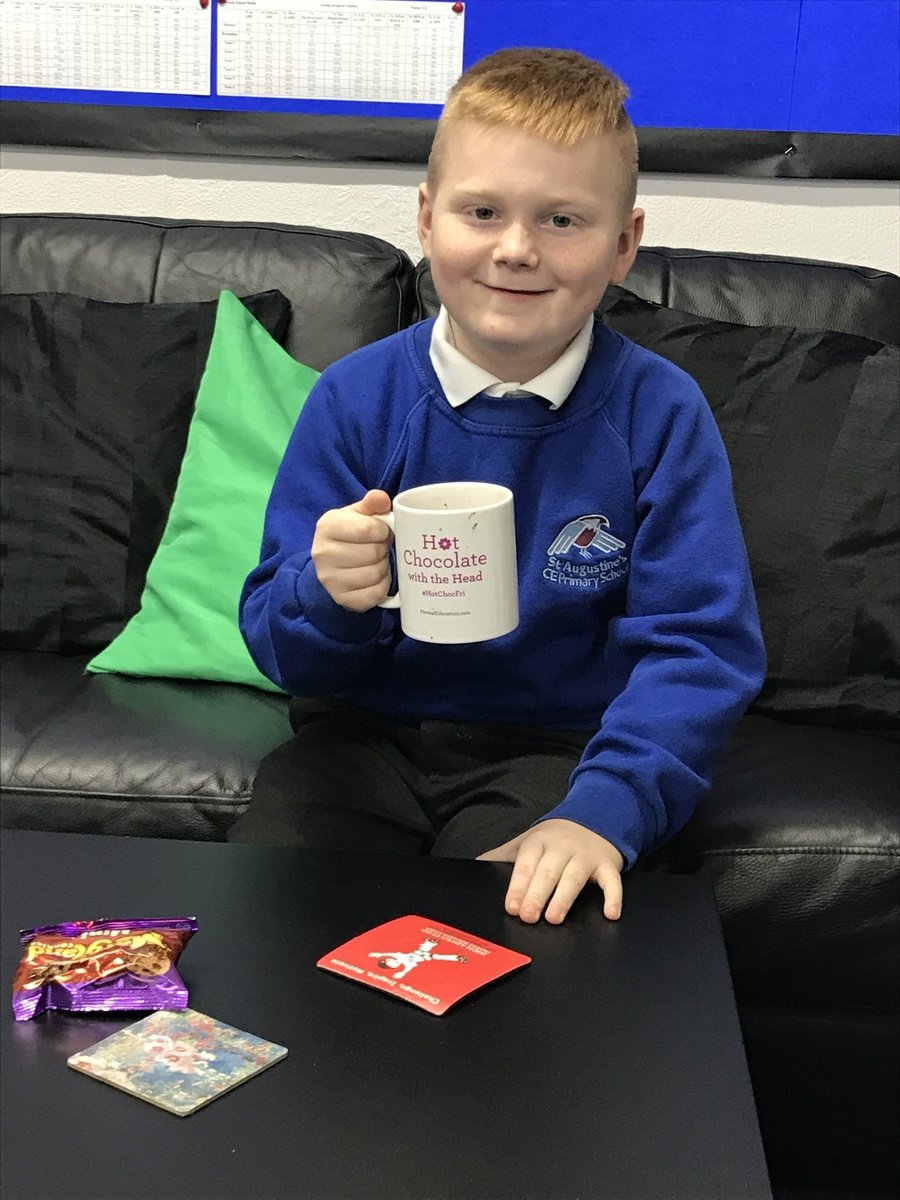 Article 15: You have the right to choose your own friends and join or set up groups, as long as it isn't harmful to others.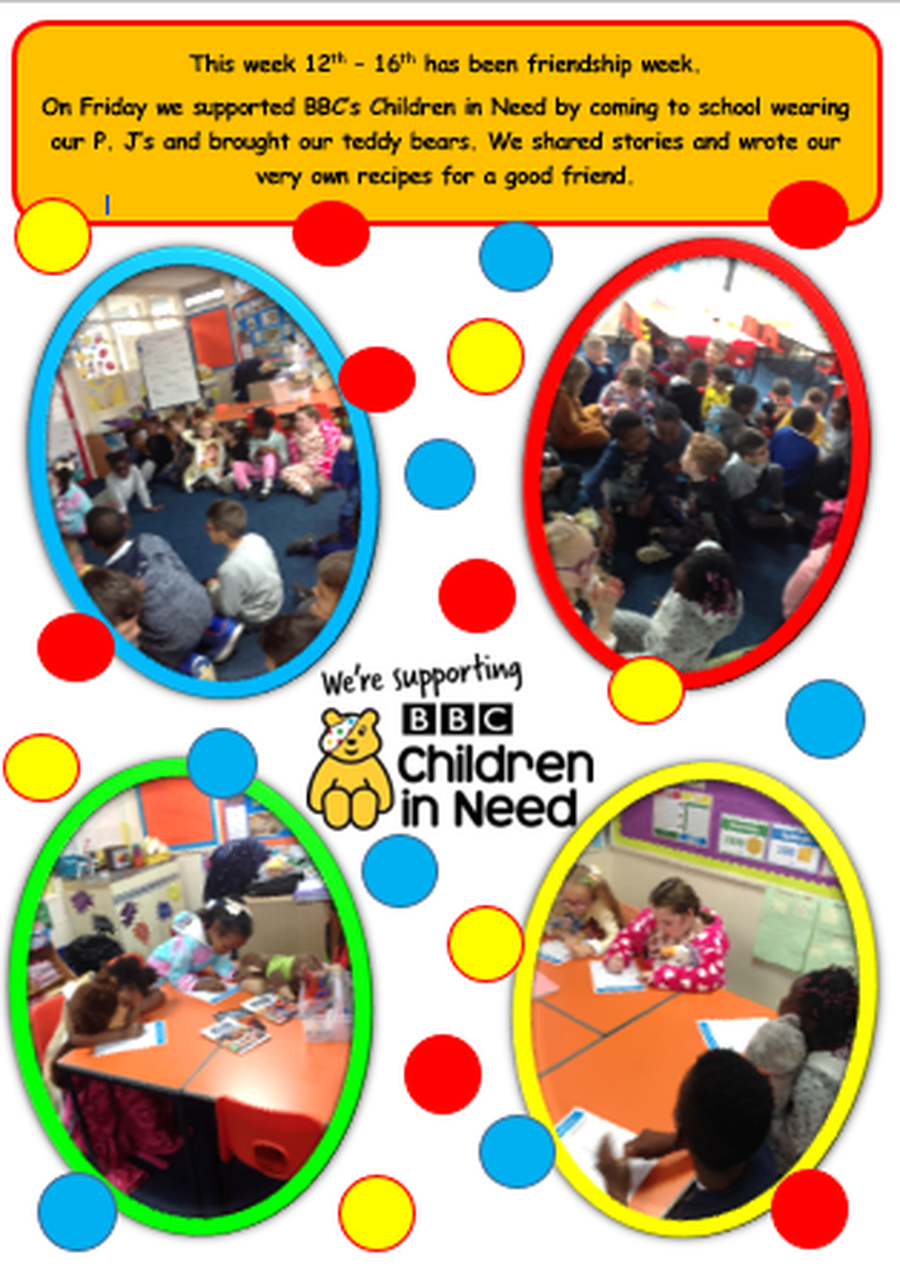 On Friday 19th October 2018, as a special treat, the whole of key Stage 2 went to the National Squash Centre to watch the British Taekwondo Championships. The children thoroughly enjoyed watching the matches. They got really excited when a British fighter (Bradley) fought in the stadium right in front of them.The children noticed that the louder they cheered and shouted the more points Bradley scored. Needless to say Bradley won his match 22 point to 4.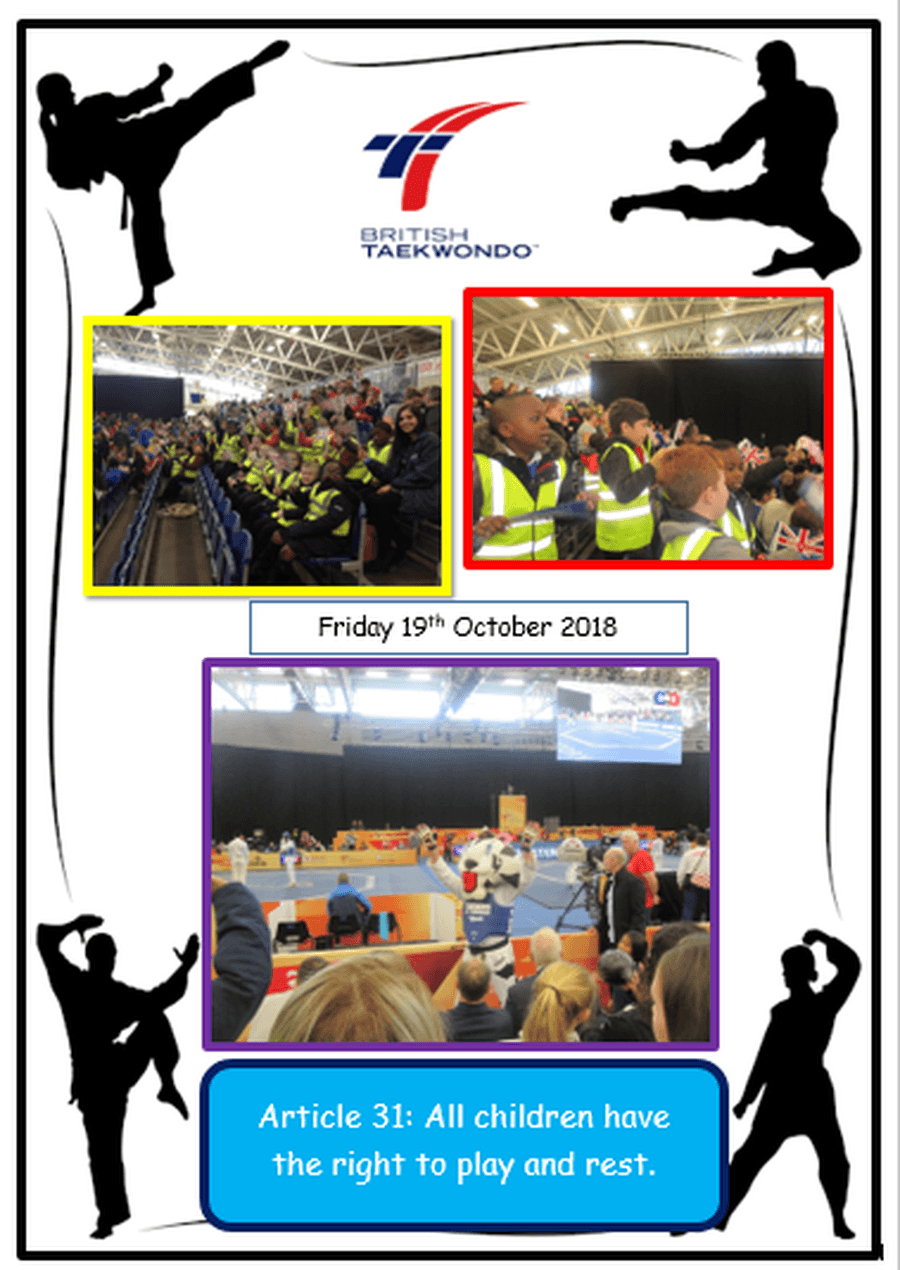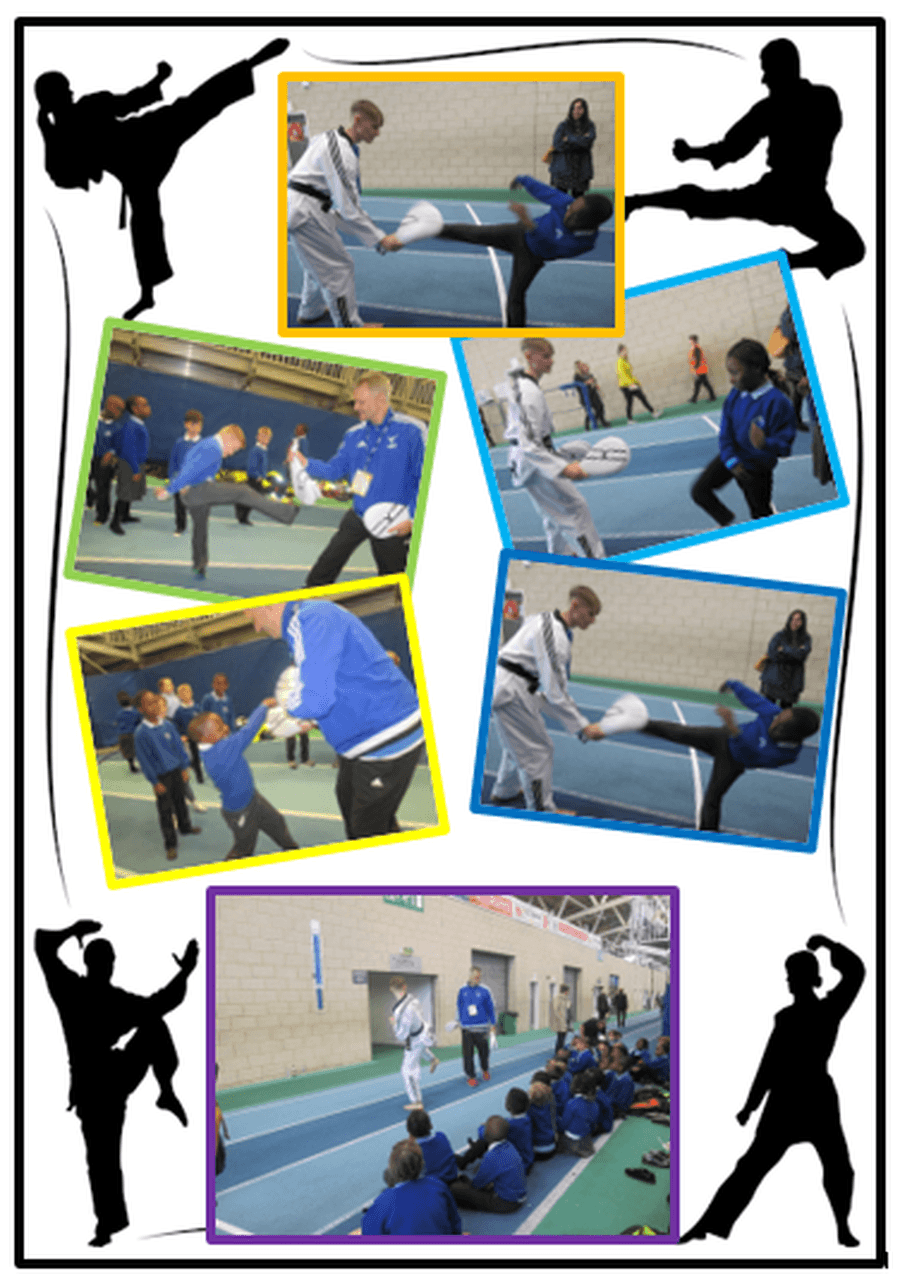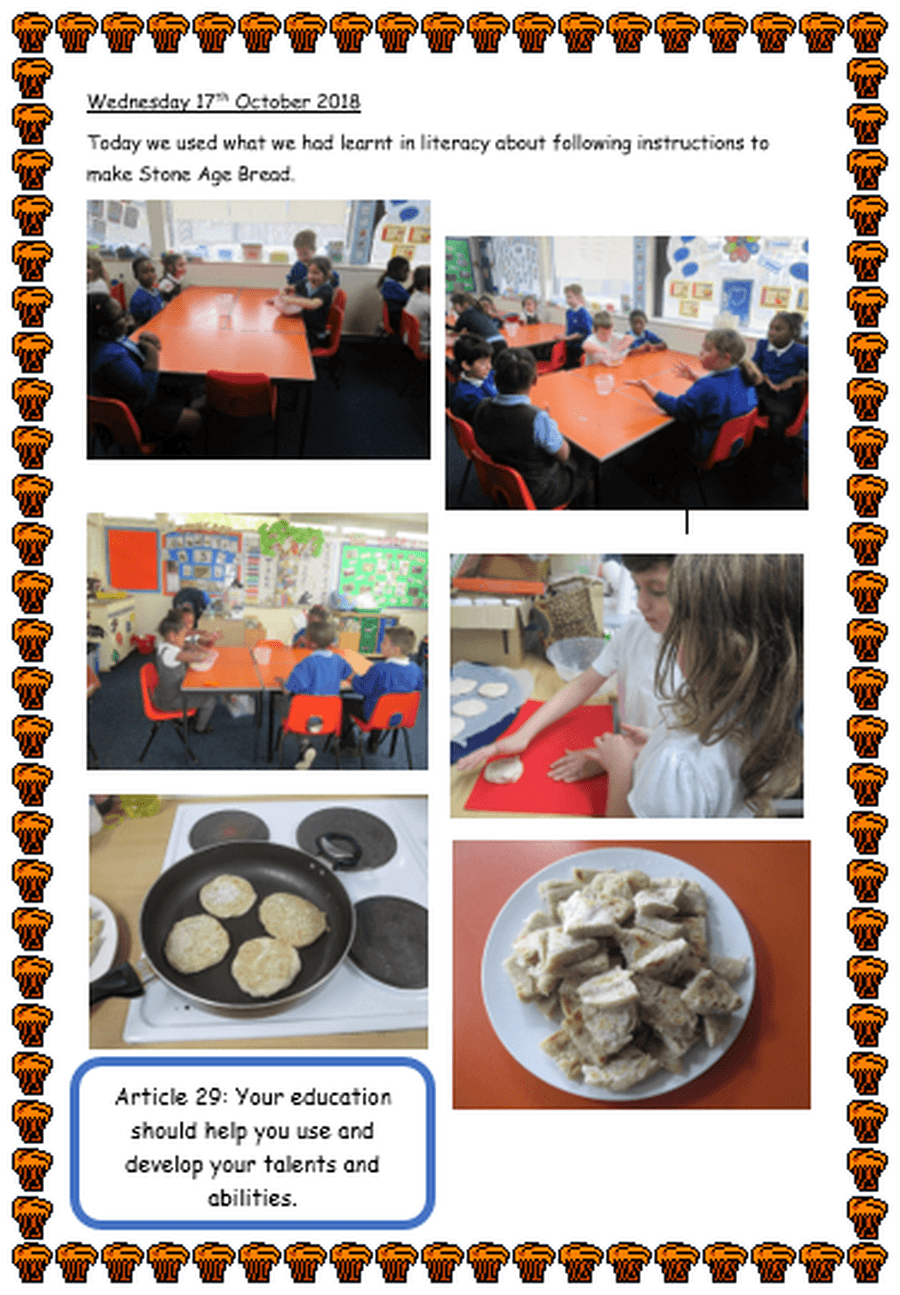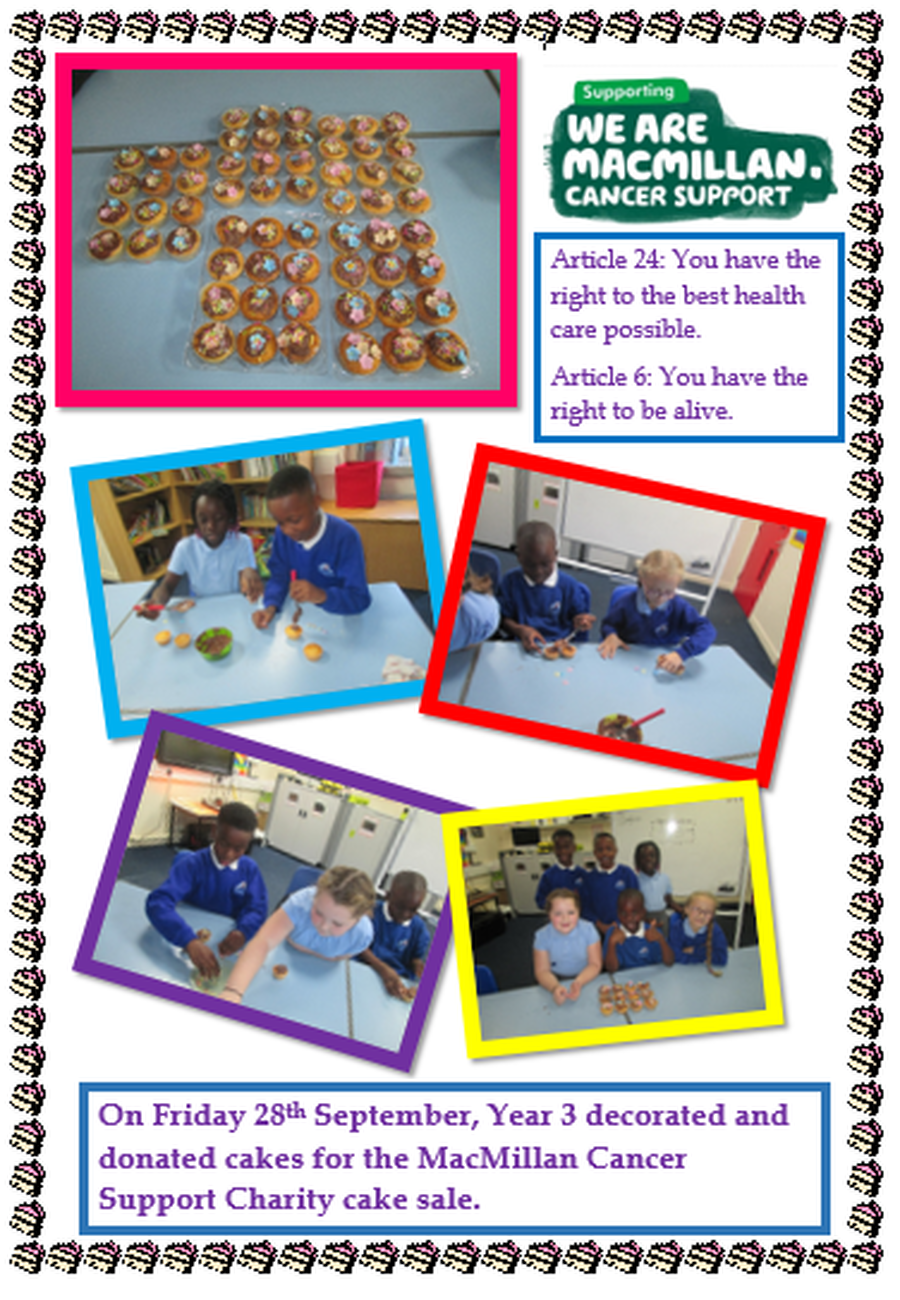 A huge thank you and well done to all the staff, children, parents and carers for taking part and supporting Macmillan Cancer Foundation. Well done to the winners of the baking competition, taking first place for the children's bake off was Katie in year 5 and for the staff bake off competition was Miss Cookson in year 6. Well done all!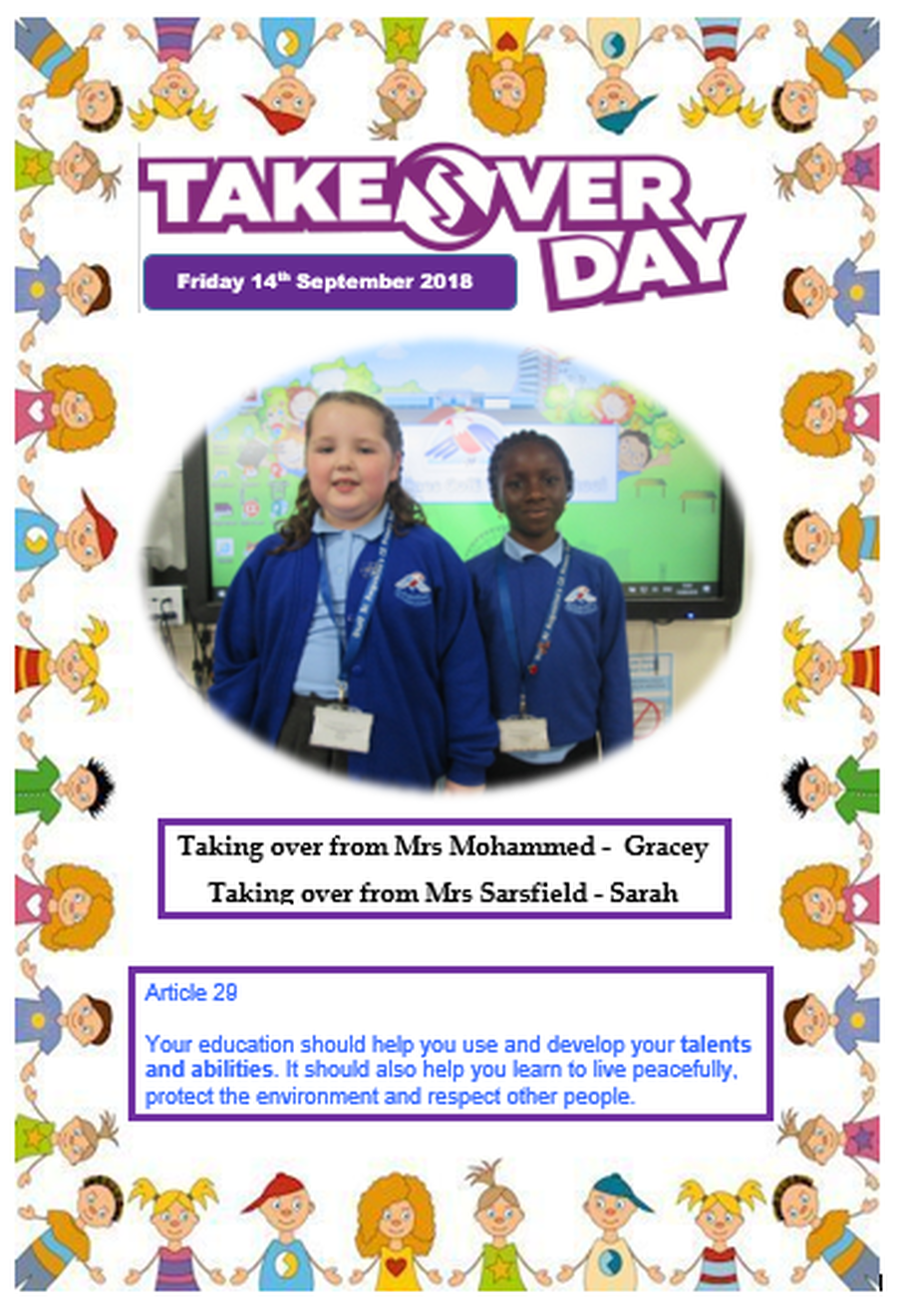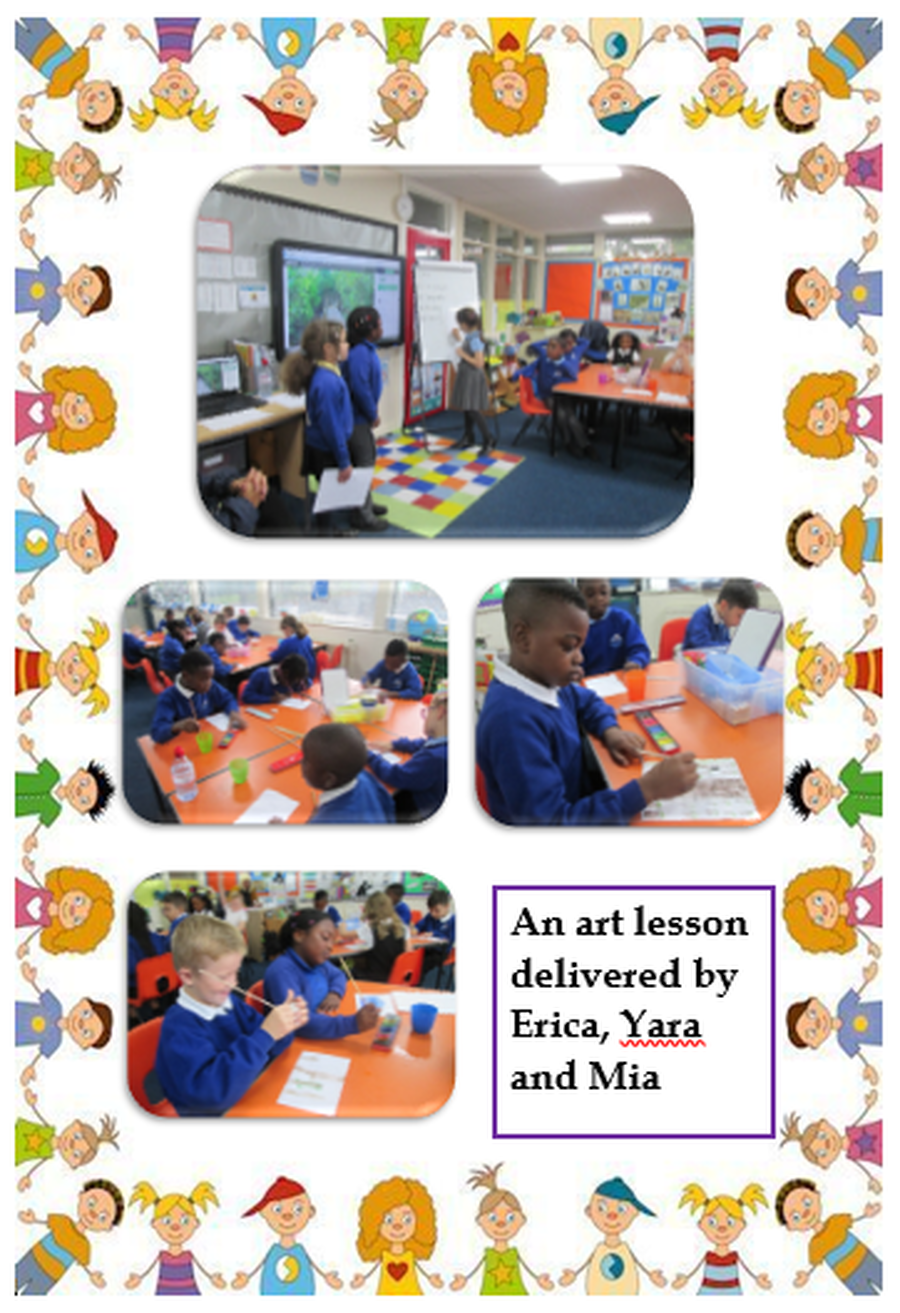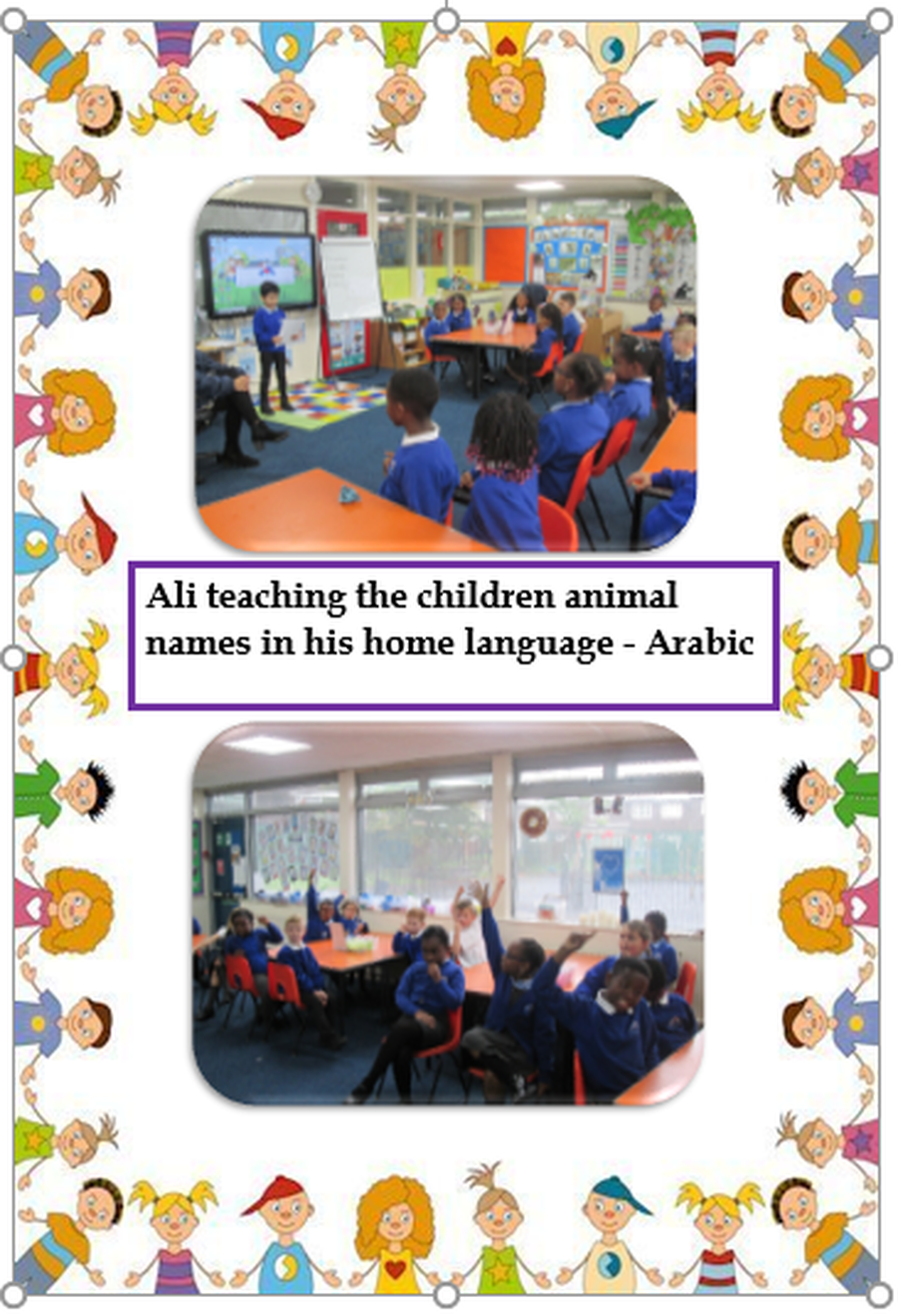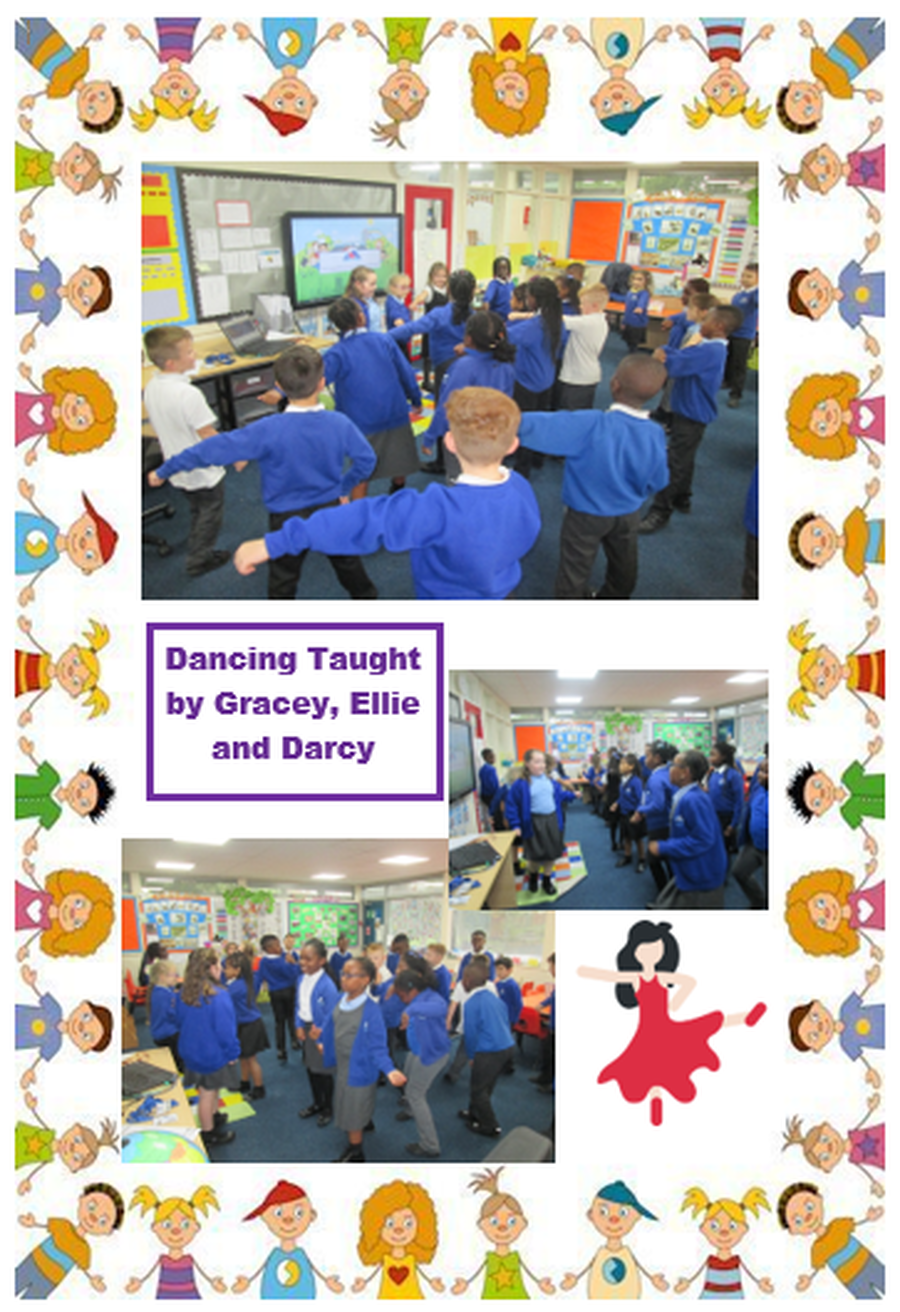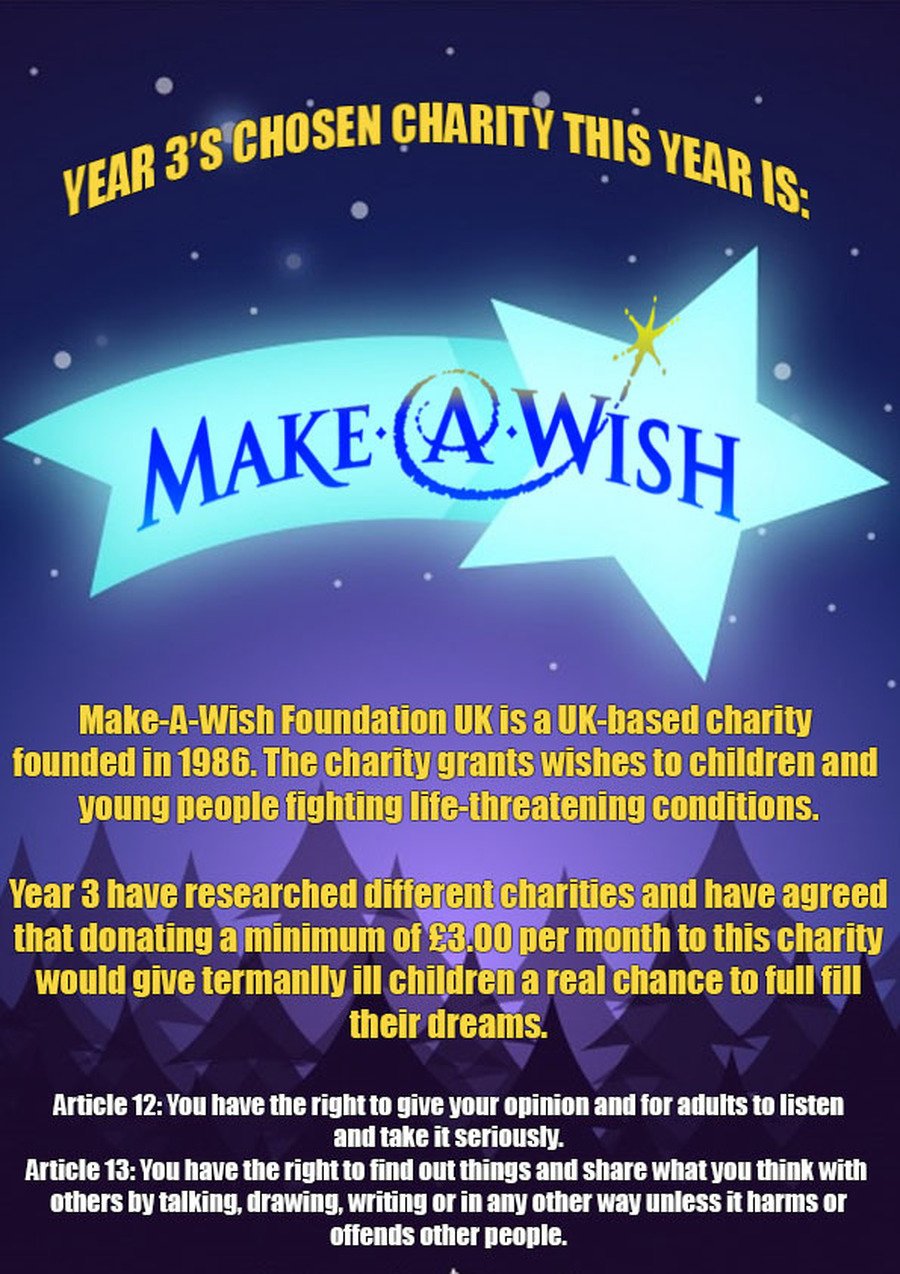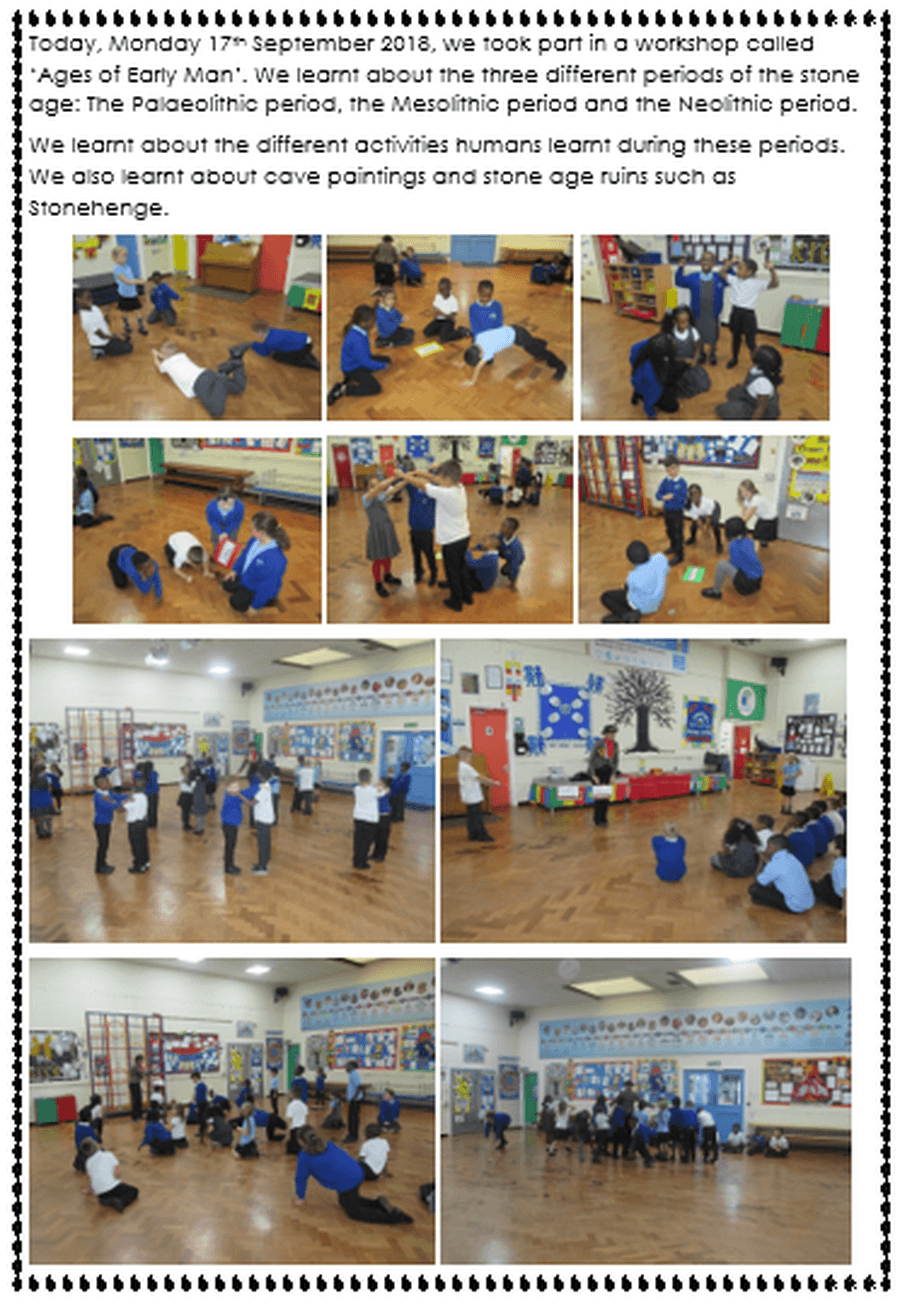 Homework will be given out every Friday and needs to be returned by Tuesday. If your child has any difficulties understanding the homework they can bring this to our attention on Monday.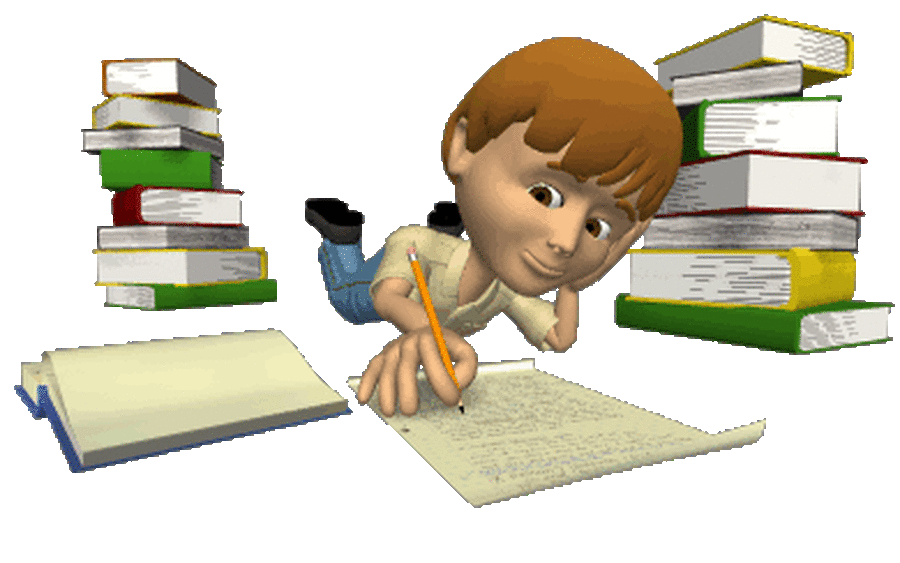 It is important that your child reads and records a short summary in their reading planners every day. When your child has finished their reading book they are asked to complete a book review before changing their book. Planners are checked daily.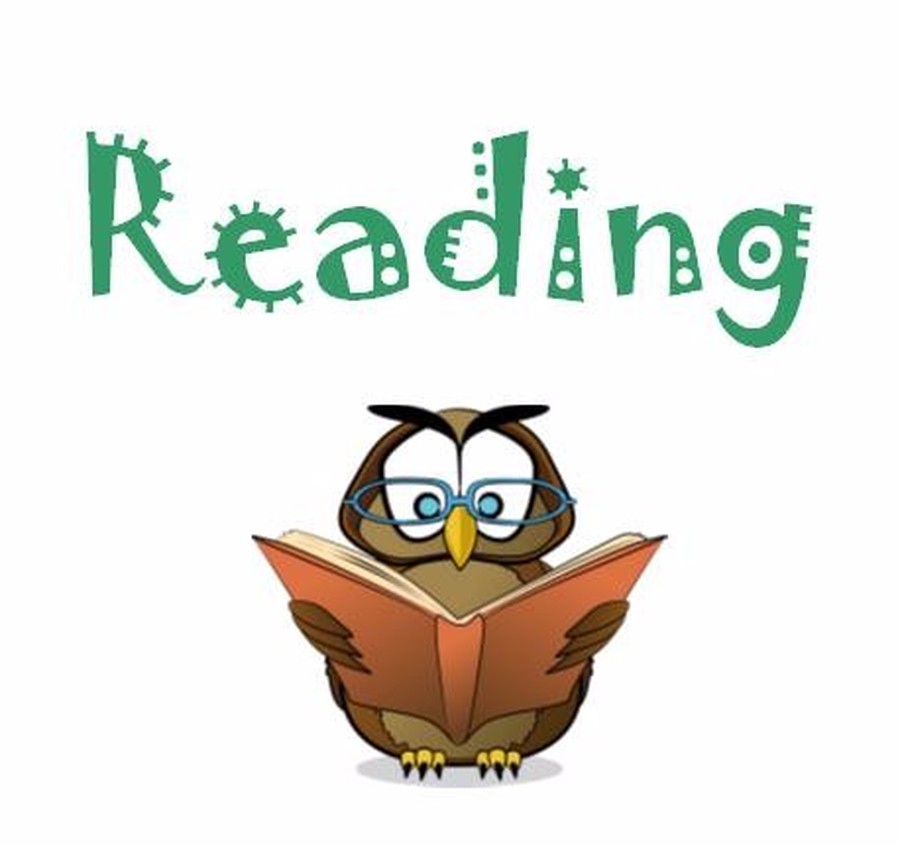 Year 3 wrote their own class prayer which the say at the end of each day.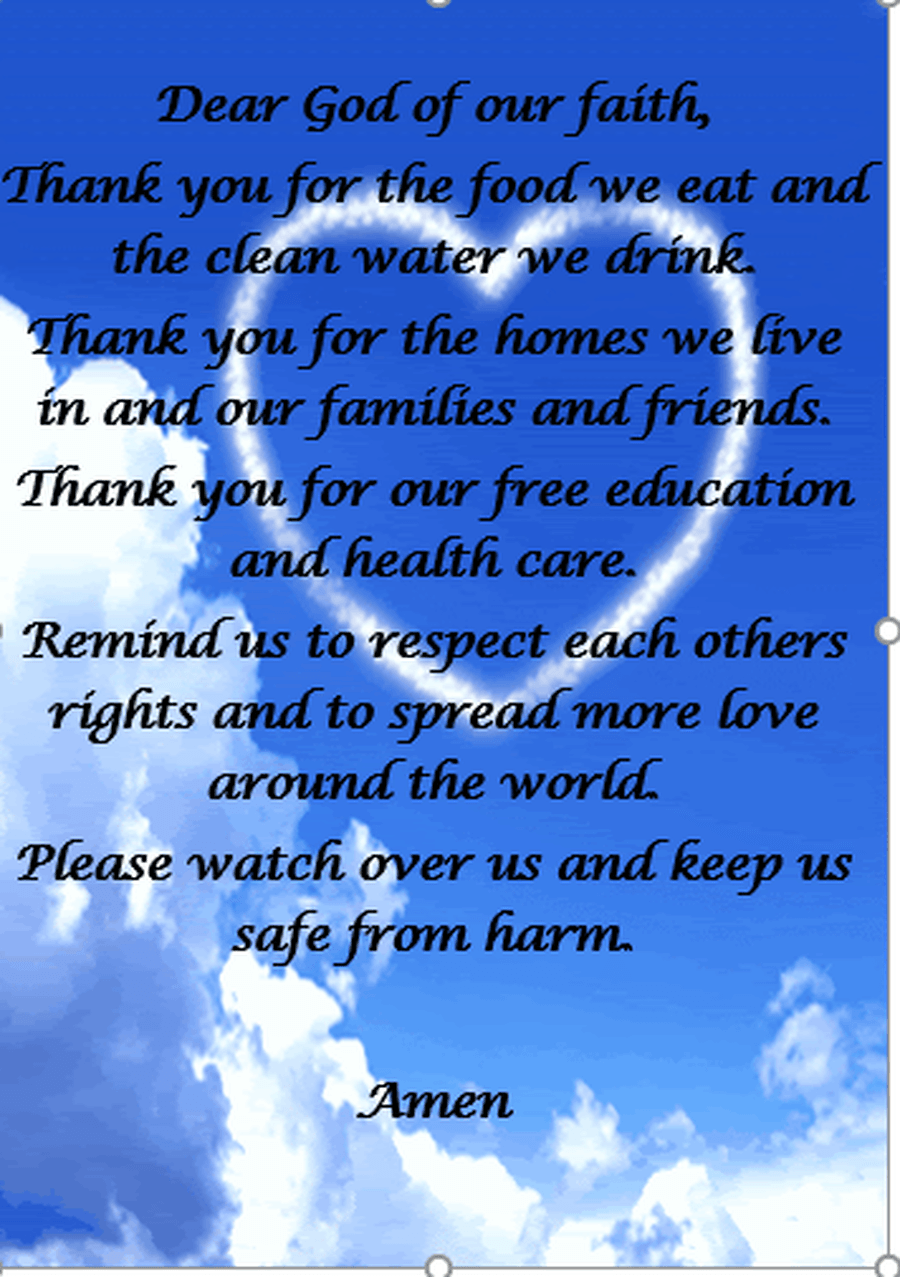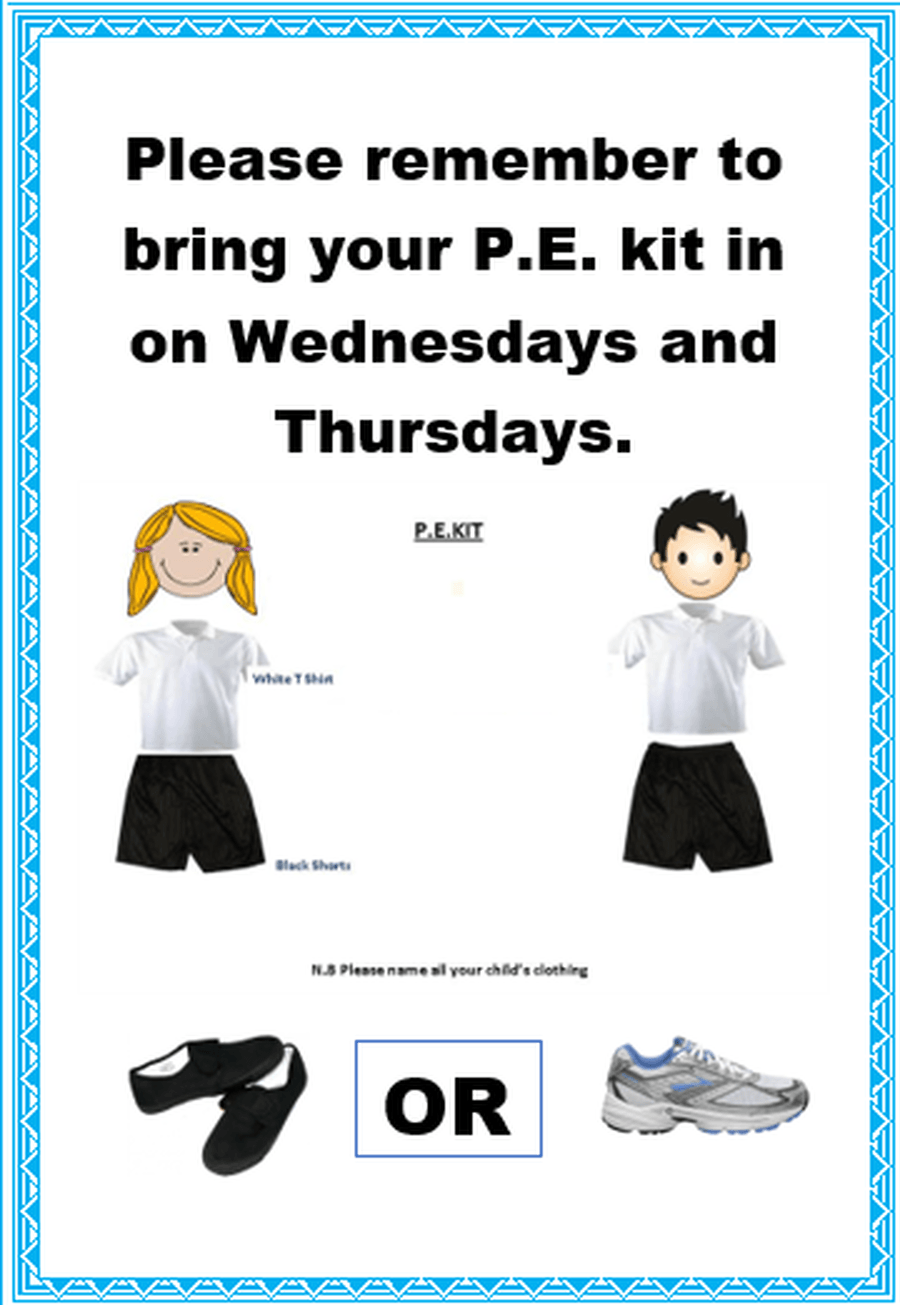 This is what year 3 will learning about this term.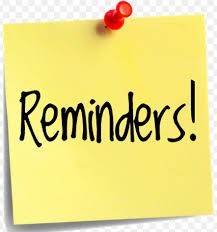 Recent Newsletters