Welcome Back!
Hope you all had a wonderful break, and are ready to find out what great and exciting things we are going to be learning in Year 6
This half term we will be focusing on World War I. We are hoping to visit the Imperial War Museum to help us find out a little more of the effects the war had on Britain.
Article 28: The right to a good quality education. You should be encouraged to go to school to the highest level you can.
This term we will be learning about
Britain at War
We will be finding out about WW2 and thinking what it was like to live during the Blitz. Year 6 will be visiting Stockport Air Raid Shelters. The children will get a chance to experience what it was like during an air raid. Towards the end of the term we will may also be going to the Imperial War Museum to explore issues around war and to help us to think about our big question,
'Is it ever justifiable for nations to go to war?'
Article 38 Governments must do everything they can to protect and care for children affected by war.
Article 30. You have the right to practice your own culture, language and religion - or any you choose
Reading at home
It is really important that your child reads at home every night and that they complete a brief summary about what they have read. Their reading records will be checked daily by the class staff.
Homework will be given out every Wednesday and should be returned to school the following Monday. There will be a homework club on Thursday after school from 3:15-3:45 for any child wishing to stay and complete their homework .
PE and Gym
Please make sure that your child has a P.E kit in school. The kit should be a white t-shirt and black/dark shorts. For outdoor games please can your child bring a pair of trainers.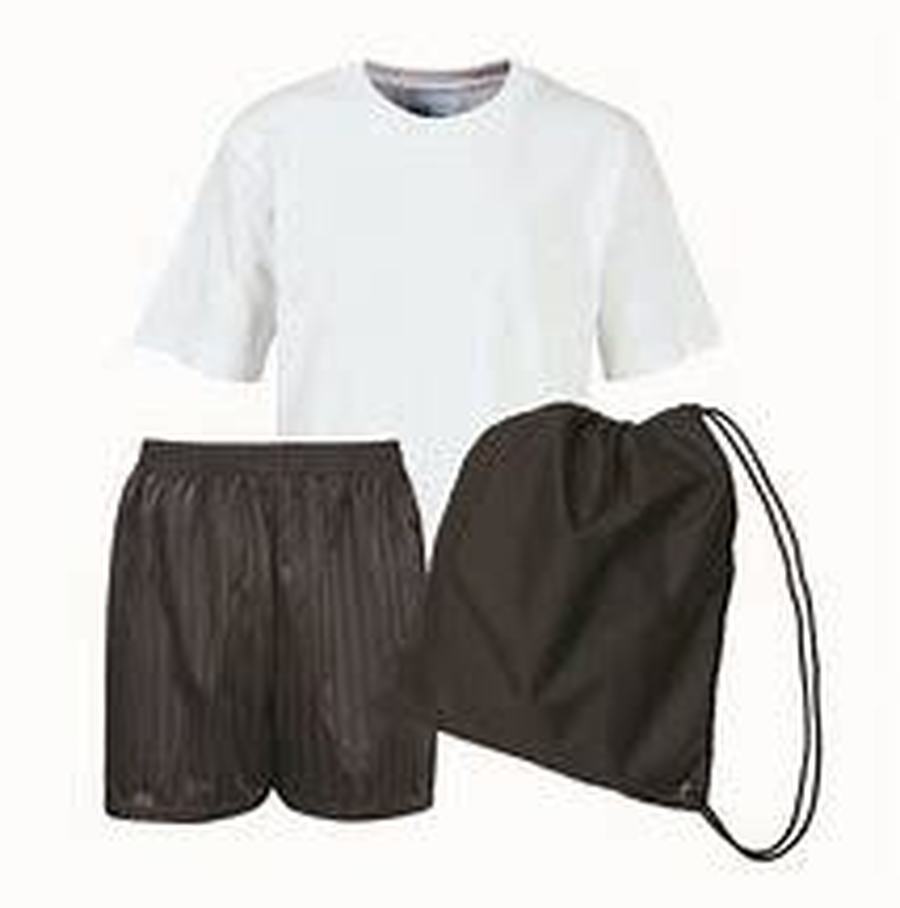 P.E is on Monday and Thursday
Monday is Gym/Dance
Thursday is Outdoor Games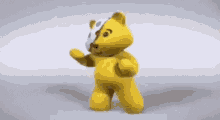 Children in Need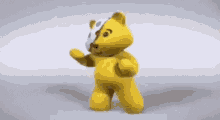 Friday 16th November was Children in Need Day. We all came to school in our pyjamas and brought our teddies to raise money for this wonderful charity.
Article 23 – You have the right to special education and care if you have a disability, as well as all the rights in this convention, so that you can live a full life.
These two young ladies joined Ms Shah for hot chocolate this week. They are both superstars who have supported and looked after a new member of our class that joined us this week.
Well Done girls!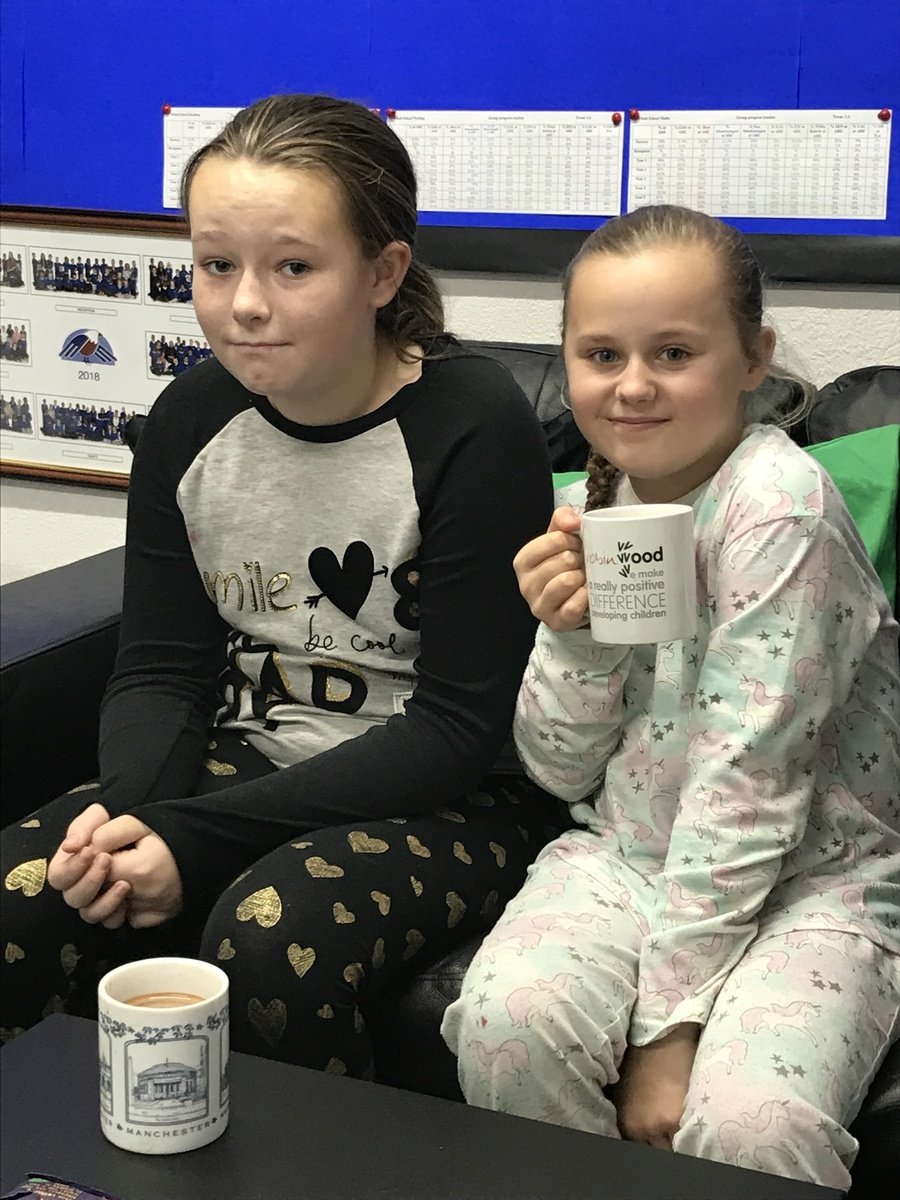 This week week during parents evening, each class got to showcase some of the art they had been doing this term. Year 6 have been doing work around the Blitz and have produce some lovely work.
Article 13- You have the right to find out things and share what you think with others, by talking, drawing, and writing or in any other way unless it harms or offends other people.
British Red Cross
On Tuesday 13th November, Laura from the British Red Cross came to work with year 6 and teach them some basic first aid. They looked at how to treat an unconscious person and how to perform CPR.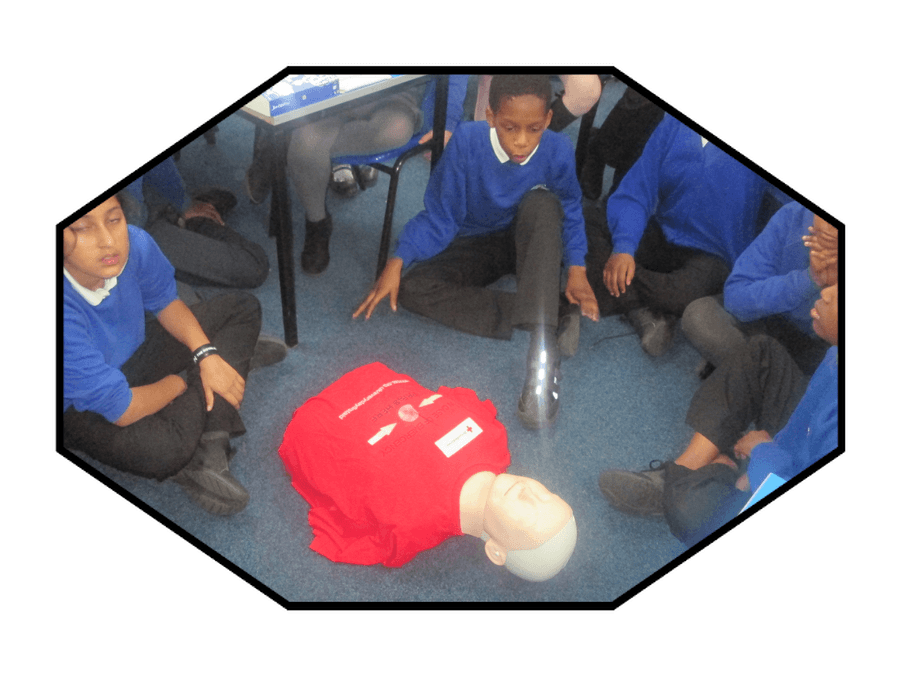 Friendship Week
This week has been friendship week. We have been looking at lots of different topics like Cyber bullying, Bullying, Respect and Different Families Same Love and All Different All Equal. On Monday we wore odd socks. As part of our work this week year 6 went to Abraham Moss to meet the author Alan Gibbons.
On Friday 9th November year 6 led our Remembrance Assembly.
We thought about all the people who lost their lives and all the those caught up in conflicts past and present. They performed a poem by Lawrence Binyon called
'For The Fallen'
This year marked 100 years since WW1 ended. Each child read a name of a person who sadly lost their lives during the war.
On Friday 19th October we went to the National Squash Centre to watch the British Taekwondo Grand Prix. We all had a fantastic time and even got a chance to try out our kicking techniques.
Fire Service Visit
Today the fire service visited year 6 to talk about fire safety and how to keep safe around fireworks. They also demonstrated how to perform some basic life saving (CPR).
Harvest
Today some of the year 6 children led our Harvest Assembly.
We thought about how lucky we all our and how many people do not have enough food to eat . Thanks to the donations of food that everyone brought into school, we will be able to help many people who may not always have enough food.
To raise money for the Macmillan Charity,
children and staff made and brought cakes into school. At the end of the day we had a massive cake sale.
We managed to raise £272.00
WELL DONE EVERYONE!
Bake Off!
On Friday 28th of September, St Augustine's is holding a Macmillan cake sale. Today we decided to hold a class bake off to see which group made the best cookies to sell tomorrow after school. Hopefully we will raise lots of money.
On Monday 24th September year 6 visited Liverpool Maritime Museum. We looked at how Liverpool was targeted during WWII and at the devastation that was caused to the docks during bombing. We also got to look at some art that depicted the docks during the war.
Article 13 Children have the right to get and to share information, as long as the information is not damaging to them or to others.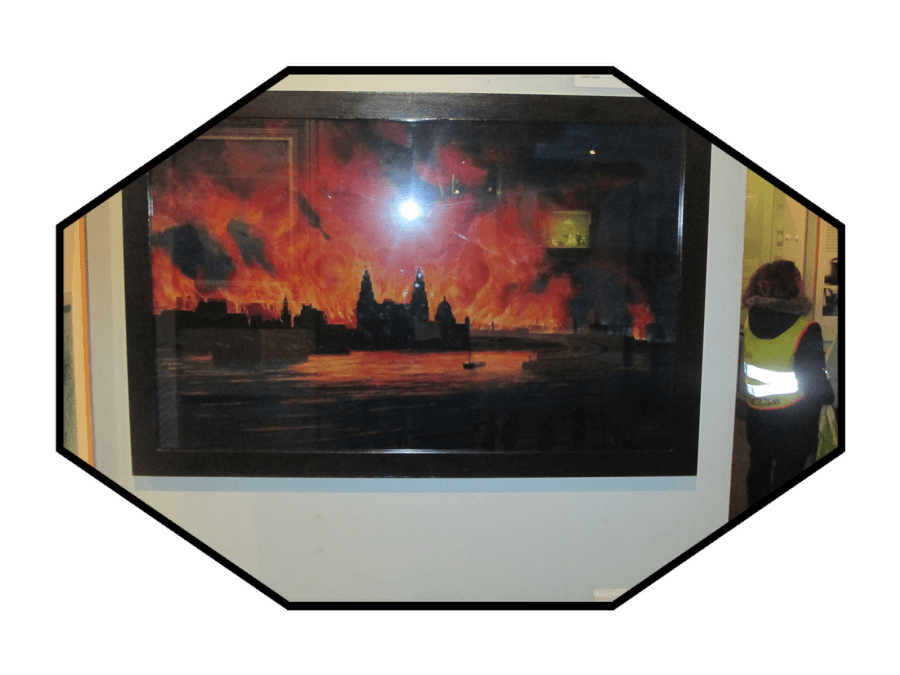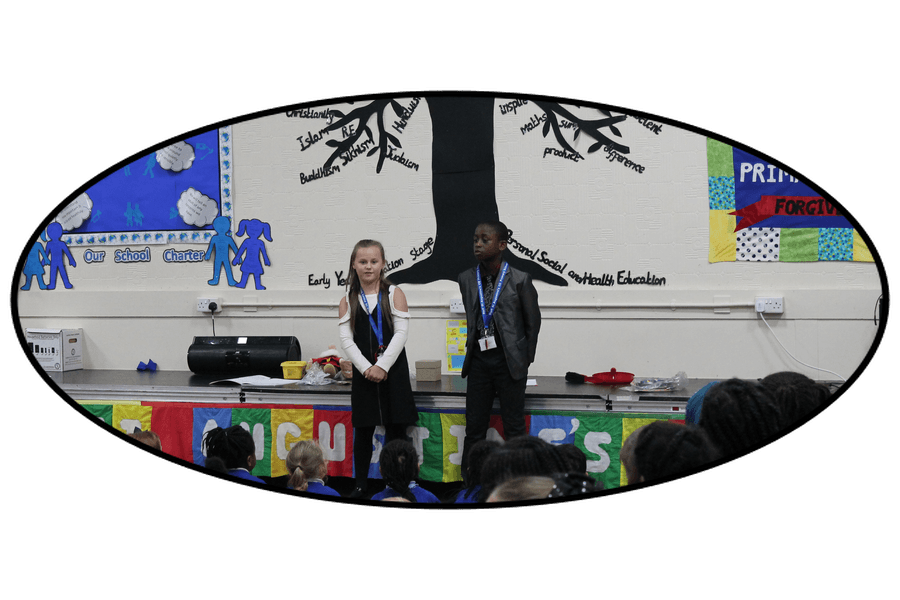 One of the first jobs for the new Head and Deputy was to do Celebration Assembly. They both looked very smart and did a great job. Watch out Ms Shah and Mr Gibaut you may have some competition for your jobs!
Article 29 Your education should help you use and develop your talents and abilities.
All the children were given opportunities to teach a lesson in their classes.
In year 6 these children chose to teach:
Remaya - Cooking - Skittle Biscuits
Grace - Art - Rock Painting
Lilly -Art - Marbelling
Lacie N & Darcie - Making Playdough
Precious - Computing
Kai - Computing
Kayzer - Sewing
Praise & Brooke - Dance
Sanna & Alex - Drumming
Thursday 13th September
Today the whole school voted for one of the pupils from year 6 to be Headteacher for the day on Take Over Day tomorrow. The runners up were given the Role of Deputy, School Secretaries and Caretakers.
Each class also voted for their class representatives for the School Council, Rights Respecting School and Eco Group.
Well Done to everyone who put themselves forward for election!
These are the results of the St. Augustine's elections:
Daniel will be Headteacher
Lacey M. will be Deputy
Brooke & Whitney will be Secretaries
Praise & Lacie N will be Caretakers
Our Class Representatives will be:
School Council Rights Respecting School Group Eco Group
Praise & Lacie N. Victory B. & Lucie Kai & Brooke
Article 29: Education should develop each child's personality and talents to the full.
Tuesday 11th September
Stockport Air Raid Shelter and Museum
To help us understand more about our topic, World War II, we took part in an evacuee learning experience at Stockport Air Raid Shelter. We found out what it was like being evacuated and got chance to look around an underground shelter that was used during the war. The children got to handle some genuine artefacts and find out more about what they were used for. Everyone had a great time and came away full of interesting facts and knowledge that will support their learning.
Friday 7th September 2018
This week Emily and Chloe were chosen to have hot chocolate with Ms Shah as they are both all round superstars! They are amazing ambassadors for our school.