BREAKING NEWS... BREAKING NEWS... BREAKING NEWS...
15.10.19 Our fantastic work
Today in Year 6 we have had a brilliant day. In particular, we want to share with you the work we have produced in the afternoon. Throughout the whole of this half term, we as a class have been reading 'Letters from the Lighthouse' during our shared reading sessions. This novel is to link in with our Topic on World War 2. We have been really enjoying this book and we are eager to finish it before the end of half term! (A chapter a day!)
This afternoon, we have been using our creative skills to produce tiles made from clay. We spent a couple of weeks designing our tiles beforehand. The tiles have 3D elements to them, and of course its all about lighthouses. As soon as they're dry were going to be painting them, keep your eyes peeled ready for the updates... ;-)
Check them out so far...
THE BREAKFAST CLUB - RELAUNCHED!
Today was an awesome day in school! It was the relaunch of our Breakfast Club! We had lots of people from Greggs, our sponsors, who came in spent some time with us. They brought in delicious Croissants, teacakes and some lovely fruit too! We also had some visitors from 'Prettylittlething.com', our other sponsors, and they took us on a huge double decker party bus. We did some dressing up and walked the cat walk... we were treated just like celebrities!!
THANK YOU GREGGS and THANK YOU PRETTYLITTLETHING.COM!!!
Article 27. The right to eat nutritional food.
Article 31. The right to rest and play.
8.10.19 - Creative Club
Have you heard about the fun and shenanigans at our Creative Club? Every Tuesday 3.15pm to 4.00pm
Checkout the Year 6 clubs page. For more information, copy and paste the link below!
https://www.st-augustines.manchester.sch.uk/children/clubs/year-5-6-clubs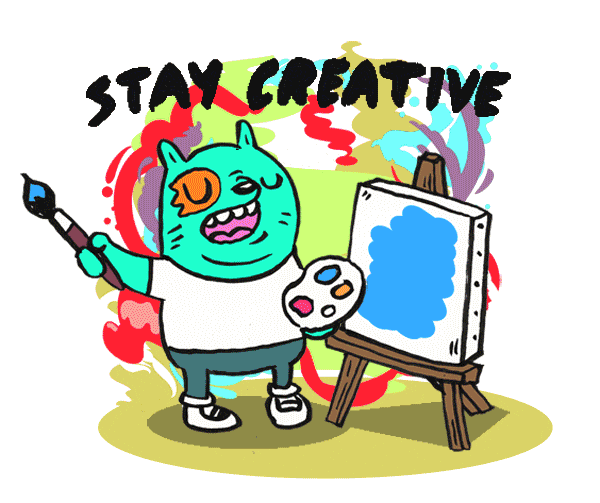 Trip to Stockport Air Raid shelter
30.9.19
Article 13 + 17 - The right to find things out and share what you think with others.
Today in year 6, we got a coach to Stockport and took a trip back in time..
Children had a fantastic day imagining themselves as World War 2 evacuees. They explored the huge shelters, 40 feet underground!
We dressed up, sang War songs, practised putting on gas masks, we even did some household chores, ready for our 'new life' with our 'new families'.
The children were respectful, ready and safe whilst representing St Augustine's off site and their thirst for knowledge was wonderful!
Hot Chocolate with Ms Shah...
27.9.19
Today Zainab and Mariam both enjoyed a lovely hot chocolate with Ms. Shah. This was all because of their sparkling attitude, hard work, dedication and impeccable behaviour throughout the week. Well done girls :)
Year 6 Triathlon Event
23.9.19
On Monday we had an extra special day in Year 6. We got the tram to Withington and took part in a Triathlon event, as part of the Brownlee Foundation for encouraging children to enjoy sports.
The Brownlee Foundation, set up by triathletes Alistair and Jonny Brownlee after their successes at the 2012 Olympics, was founded with the aim of encouraging children to enjoy sport and lead an active lifestyle.
The Brownlee Foundation's key aims are to:
Inspire children to get active and lead healthy lifestyles.
Encourage children to regularly take part in sport and physical activity.
Provide Opportunity for children to participate in swimming, cycling, running and triathlon.
Develop Coaches to facilitate and encourage children to get involved with regular activity.
At the event the children swam, rode a bike and finished with running. It was pretty tough going!
But guess what... ???
WE DID ABSOLUTELY BRILLIANT!!!!
Our Class Prayer
During our first week back in School, our class planned and wrote our prayer. We read this prayer at the end of each day to give thanks for our day.
The new 'Ms Shah' did our class so proud!! What a wonderful future Headteacher we have in the making!
BREAKING NEWS... BREAKING NEWS... BREAKING NEWS...
School Council, Rights Respecting and ECO
Today we have announced our members of the School Council, Rights Respecting and ECO groups.
School Council - Lily Lou and Aaliyah
Rights Respecting - Awaal and Vera
Eco - Archie, Rukiya and Mariam
Article 12. You have the right to give your opinion, and for adults to listen and take it seriously.
Parliament Week
So the votes are in and we have our new Head and Deputy Head. We also have our new School Business Manager and Office Admin Assistant...
Headteacher - Vera
Deputy Headteacher - Daniel
School Business Manager - Macie
Office Admin Assistant - Seyifumni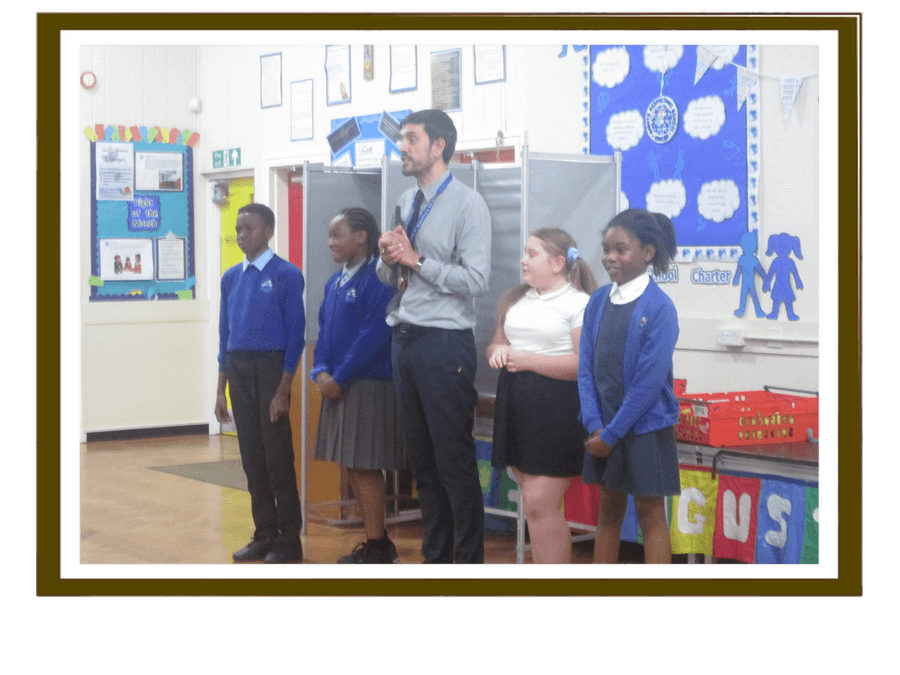 9.9.19 - 13.9.19 Parliament Week
This week in school, children are learning all about what Parliament means and the purpose of political parties.
Children have been enjoying learning the history of British politics and the struggles our ancestors endured so that both men and women can vote.
In school, we have held our own elections. Children throughout the school have voted for a Year 6 child to represent them as the new Ms Shah and Mr Gibaut for take over day on Friday.
A selection of Year 6 children stood for these two positions and created a speech to talk to all the children in school about (very scary!), and gave reasons why to vote for them.
Children also voted for their School Business Manager and Office Admin Assistant and two of the children will spend the day helping out in the office!
Children voting at the polling stations....
9.9.19 Maths

Today we did something a little bit different during our Maths lesson. We asked the question..

"Is there a million Millions in a jar of Millions?"


What do you think we found out???
There are 20,685 Millions in a jar of Millions!!!
P.S - Yes we did count every single one!!
Have a look at our Autumn Term Newsletter below...
NEWS FLASH!!!!!!
5.9.2019
This term, a very special, 'Creative Club' has been organised by Miss Gwynne. This is a fantastic opportunity for children to express themselves. They can paint, draw, write poetry, short stories even write song lyrics. This is their space to explore themselves and find a way to express their inner selves.
Please find the permission letter below if your child wishes to attend this club.
4.9.2019
Hello everybody, and welcome back to school. We are looking forward to a positive and exciting year in year 6.

We have so many things to look forward to this year and we cant wait to share our adventures with you...


WATCH THIS SPACE