Congratulations Tilly for your hot chocolate with Miss Shah. Your smile and attitude makes the school a happier place, and we are so proud! :)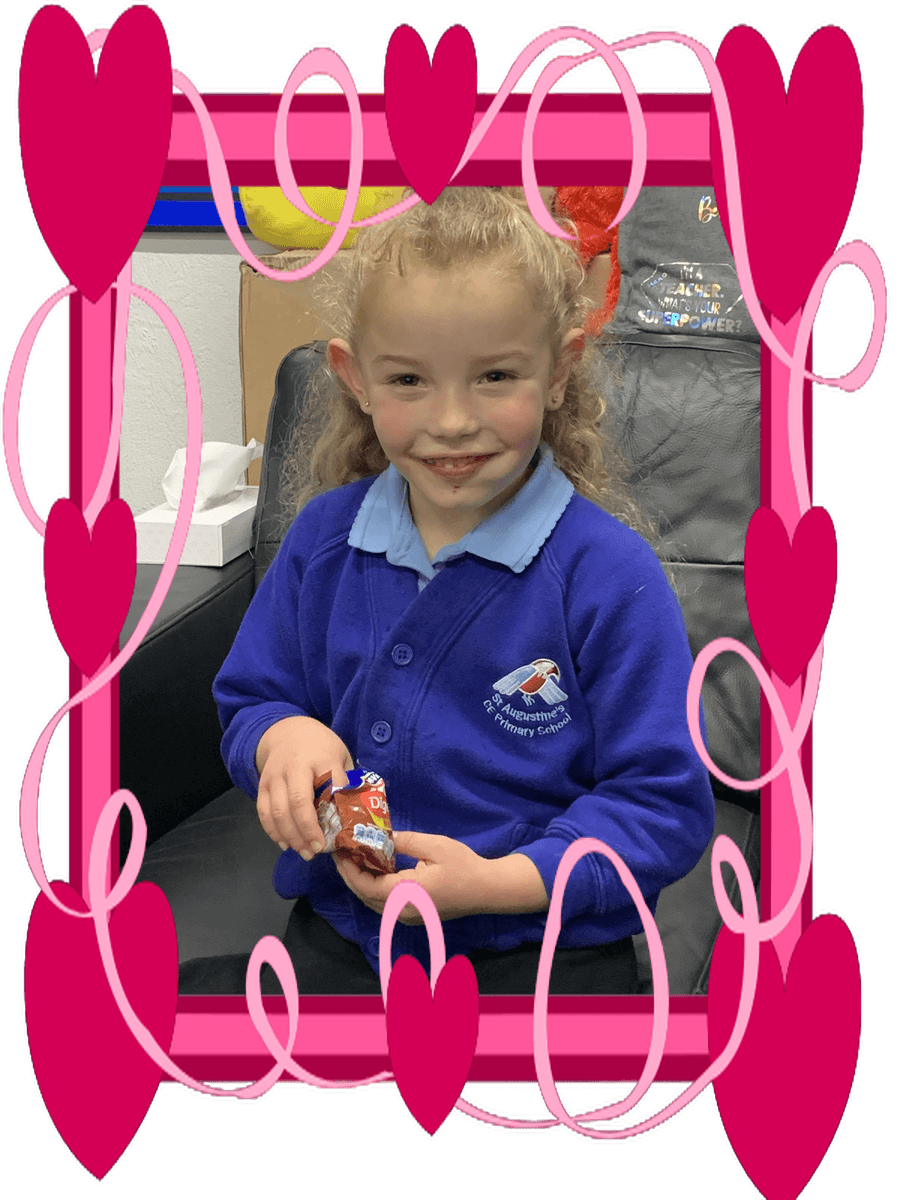 "Clean air for all!! Clean air for all""
Year one took to the streets of Monsall, to protest for our right to 'clean air' - something we have been learning about during lesson time; with plenty of discussion about what we as a class can do for this cause! "I'm going to bike to school more", "I'm going to make my daddy stop driving to the shop when he could just walk", "why do grown ups drive us to school?" - some of the questions and statements that year one class had to say/ask about the matter, and in response, the school closed off St Augustine street so that our passionate students could take their plaques and signs, and protest for what is right...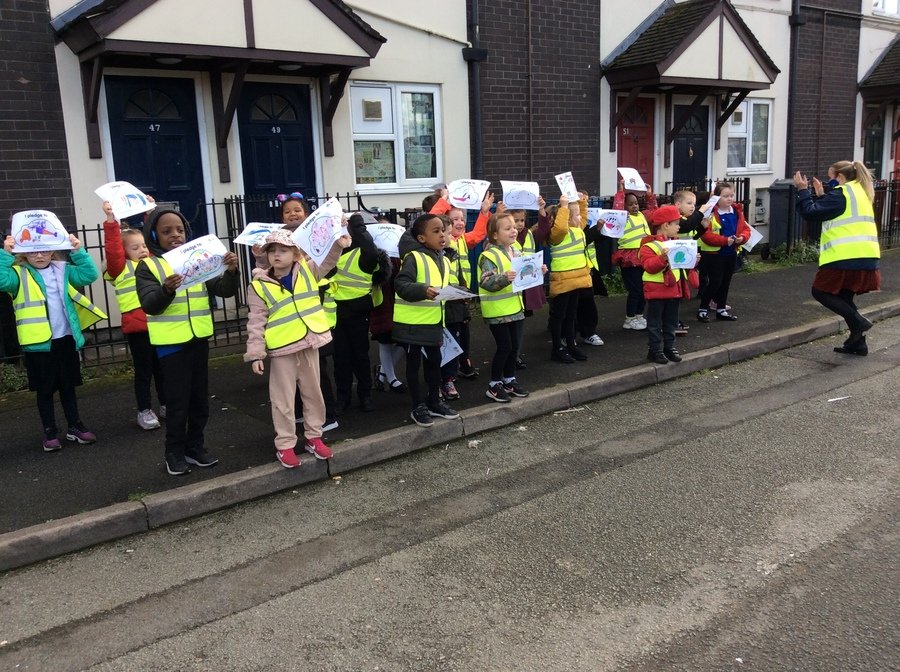 We saw many year one students after our protest, travelling to and from school using alternative methods; such as biking, scootering, walking, running, skipping, the list goes on! As a result of their incredible effort, year one, and St Augustine Primary as a whole now have a much smaller carbon footprint.
St Augustine's has always been a place where it is believed everyone has something truly incredible to bring to the table! Where teachers are replaced by the children, and the reigns are taken by our student body - Takeover Day is all about exploring potentials. All over the school we see students teaching their peers (and teachers) valuable lessons; whether it be a language from their home country or a talent or a skill that they want to share. In year one, takeover day looked a little like this...
Our wonderful children were bursting to share their knowledge with the class! From dance, maths, dough disco, to sharing a book together read by one of our own - year one did not disappoint! In our continuous provision areas, we also noticed children taking it upon themselves to share their skills amongst each other. What a great day!! :)
It has been such a strange time for us all recently - we are so beyond happy to have you all back in our school. With a new school year, comes a million opportunities for us all to grow as people, and we are very excited to be joining you on this journey! - Mr Hughes and Miss Atkinson
Thursday

is PE day! Please send your child in to school ready to go in either black or navy joggers/leggings, and a white T-shirt.

Ensure you're accessing reading eggs frequently throughout the week! It is an exceptional resource to aid your child's reading from home.