Early Years Foundation Stage
Odd Socks Day
November 2021
We celebrated Odd Socks Day as part of our Friendship Week. Children and staff wore
'odd socks' to school, to celebrate that we are all different and we are all equal. We learnt what it means to be a good friend and we celebrated friendship with a special friendship pass the parcel game and a friendship feast.
Bonfire Night and Keeping Safe
November 2021
In Nursery the children watched a DVD about a family celebrating and keeping safe on Bonfire Night. We learnt how to keep ourselves and our pets safe. We also explored the sounds, shapes and colours of fireworks through dance and artwork. We used oil pastels, Brusho and glitter to create our own firework pictures. We enjoyed our Bonfire feast of baked beans, potato wedges and popcorn.
Diwali
November 2021
In Nursery we learnt about Diwali, a festival of light. The children enjoyed the story of Rama and Sita. They had a go at Indian stick dancing, using sticks to perform different actions, tapping the beat as they danced.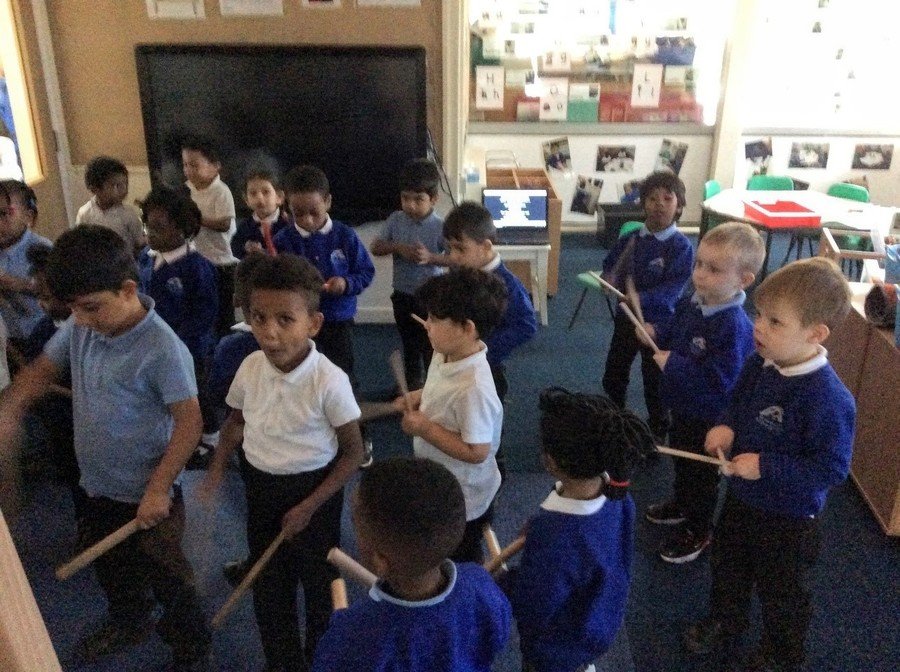 Autumn Walk
November 2021
The Nursery children went on an Autumn walk in the school grounds. We went to the orchard and collected apples and pears. We collected lots of colourful leaves to make our Autumn collages.
Let's celebrate carnival!
October 2021
In Nursery we read the story 'Nini at Carnival'. We had our own carnival parade, just like the one in the story. We made carnival hats, wore costumes, played percussion instruments and danced to the music. We also chose delicious treats to enjoy with our friends after the dancing.
What are our bodies made up of?
October 2021
In literacy this week, we had been reading about our bodies and what they are made up of.
We have learnt about our bones and muscles and what we can do to keep strong and healthy.
Mr Warran and his helper Jordan came into class to answer some of the questions we had come up with.
Some of the questions we asked were, what do our lungs do? How do we keep our bodies healthy? Why is milk good for us? Why do we have muscles in our hands? What does your heart do?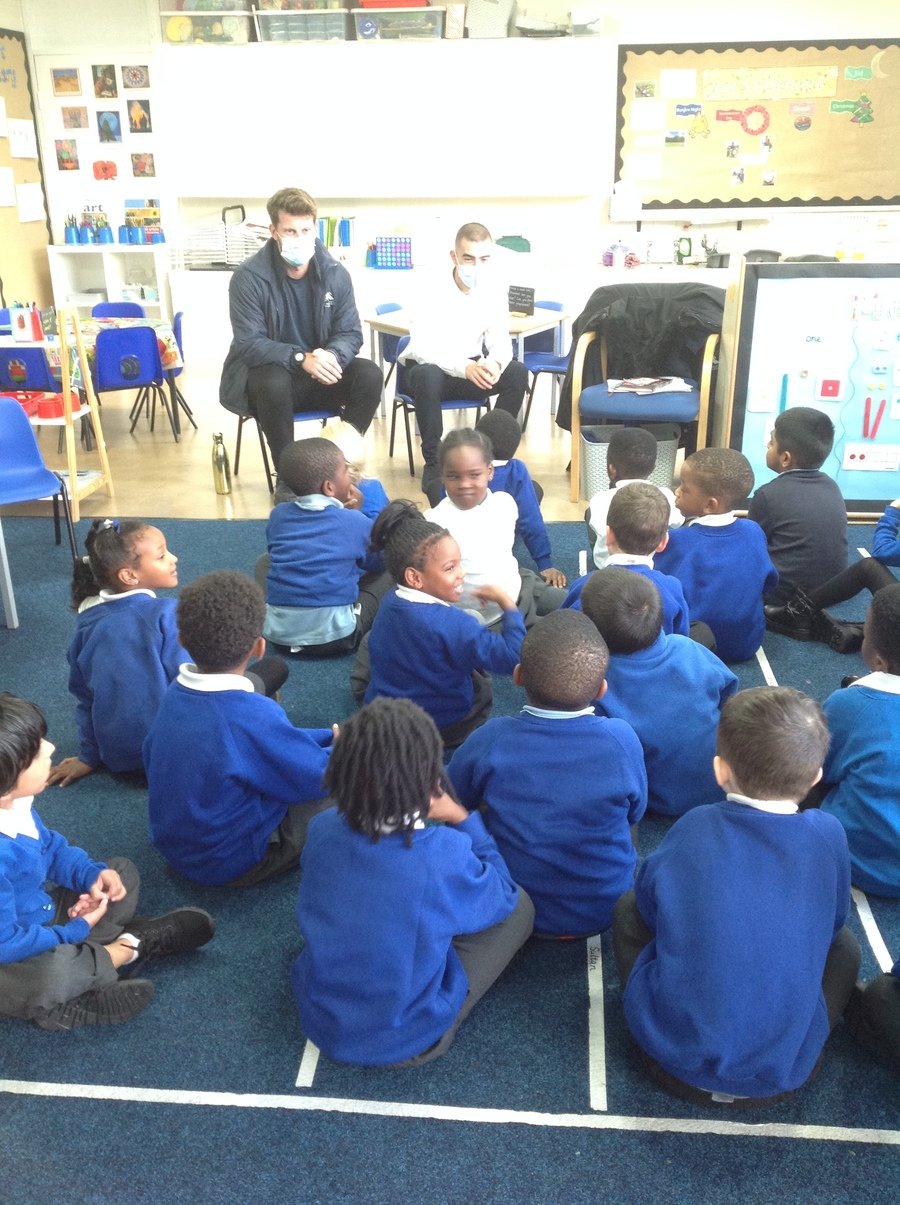 Making Bread In Reception
September 2021
In Reception, we have been looking at the story of the 'Little Red Hen'
We decided to make our very own bread, just like the Little Red Hen.
We mixed all of the ingredients together and kneaded the dough. We moulded the dough into balls and baked it in the oven. We enjoyed eating the bread we made, it was delicious.
Playing and exploring outdoors
Our Nursery class are settling in well. They have been enjoying making new friends and playing and exploring in our garden.
Let's Celebrate!

This term our theme is 'Let's Celebrate'. This theme will give the children lots of opportunities to learn about themselves, their friends and their teachers. We'll celebrate one another's achievements and the qualities which make us each unique and special. The children will also learn about and celebrate a selection of Autumn festivals including Harvest, Diwali and Christmas. Below is an overview for our intended learning.

EYFS Intended Learning
Nursery
EYFS Intended Learning
Reception
Reception
Our new Reception children have settled very well into their new classroom. They have enjoyed exploring all of the new areas. Here are some photographs of our first few weeks in Reception!