Here's a recap of everything we have done this year! I just want to say a massive thank you to everyone in the class, you have made me smile every day. I will miss each one of you. Thank you for an amazing year xx

On Monday the 21st Of July we got to take part in sports day!
We took part in many different activities. Running, sack race, egg and spoon race and jump the hurdle. We all really enjoyed ourselves and tried super hard to get a medal! Even Miss Lamb and Miss Wright had a go, but Miss lamb ended up in the mud!
Our three superstars who were the three top scorers were-
Gold- Reyyan
Silver- Sammy
Bronze- Jochebed


The Commonwealth games are about to start! To celebrate the Commonwealth being held in Birmingham this year, we held our very own Commonwealth competitions here at St Augustine's. We competed against each other in several different activities such as, racing, javelin throw long jump and a steeple chase. Here are some great shots of us In action!

Hot Chocolate with Ms. Shah
Reyyan was chosen by Ms. Shah, to be able to have hot chocolate and a treat with her. Reyyan was chosen because he has been a role model for other pupils
He has also traveled to Belgium recently to show off his amazing football skills.

This year, the jubilee was a very special celebration as we celebrated the queen having her 70th year on the throne! That's a whole 7 decades of the queen WOW. In true spirit we had a royal jubilee day in school, it started with the royal variety show, where the talent of the school were all competing to be Queens or Kings of the school. And can we just say St Augustine's has SO much talent. In year 4 we had dancers, singers, pianists, and footballers, even Miss Lamb gave it a go! But it all had to come down to the final 3. And the dancers came second!! We then finished the day with a royal picnic eating the queen's favourite food and showing our best dance moves.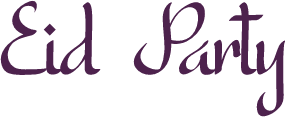 This year for Eid we had a whole school celebration, and we all dressed up in some of our best attire. We got into true spirits and really enjoyed the celebrations. We ate fantastic food and did some dancing, we even played past the parcel and there were many fantastic prizes to be won.
Eid Mubarak to everyone who celebrated the day!


For History, this half term we have been learning all about the Anglo Saxons We learned that the Anglo Saxons lived in small villages made out of wood and stone. For our History project, we were given the task to make an Anglo Saxon village, the only materials given to us were cardboard, paper, lolly pop sticks, and paint. We went outside to collect some sticks and rocks too. We hope you enjoyed our final piece!

On Thursday the 17th of March, we all went to visit Manchester Art Gallery, from the moment we walked into the gallery we were all amazed by the amazing interior and the fantastic pieces of work. The first picture we seen was 'The Chariot Race' we all had so many questions about this mesmerising piece of art. We finished the trip by creating our own pieces of art, we all had such an amazing day and wish to visit the gallery again.

Friday the 18th was Red Nose Day! Red Nose Day is a day to raise money for the charity Comic Relief which supports people who are living incredibly tough lives. Here at St Augustine's, we wanted to help raise money, by dressing in red clothes. We all donated £1 for this to happen. Mr. Warren took us outside to take part in some competitive sports, we all had so much fun!

Today is World Book Day! We are celebrating 25 years of world book day, this year's theme is 'you are a reader'. We started the day off by parading our outfits off and showing how amazing we all look. We have enjoyed our 'stop everything and read' and our work book day activities. This week in school we have created fox masks, as our class book is Fantastic Mr Fox. We hope you love our outfits and masks!
Today 14th January, Chelsea joined Ms Shah for a hot chocolate as she has been such a fantastic superstar.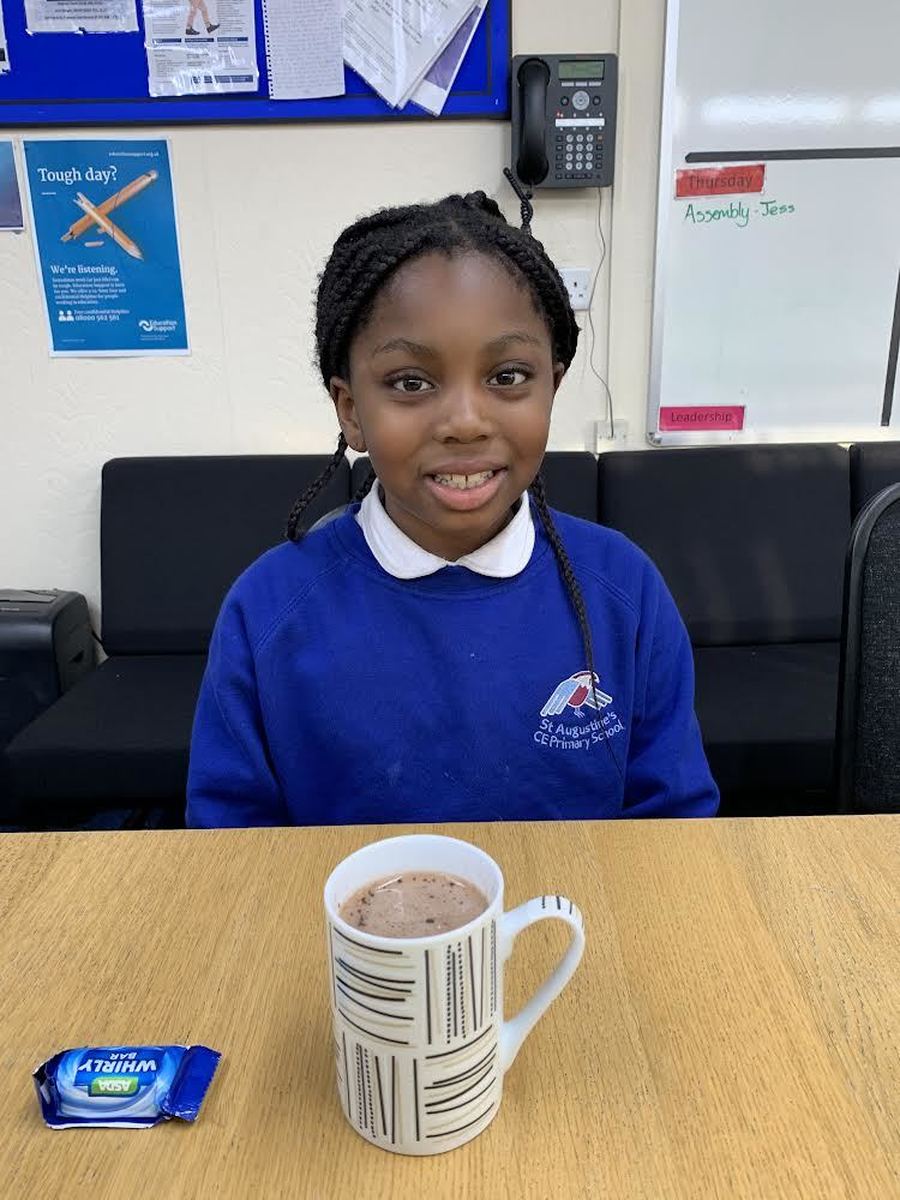 During the first Literacy lesson (4th of January) of New Year 2022, Year 4 went on a quest and found a crystal.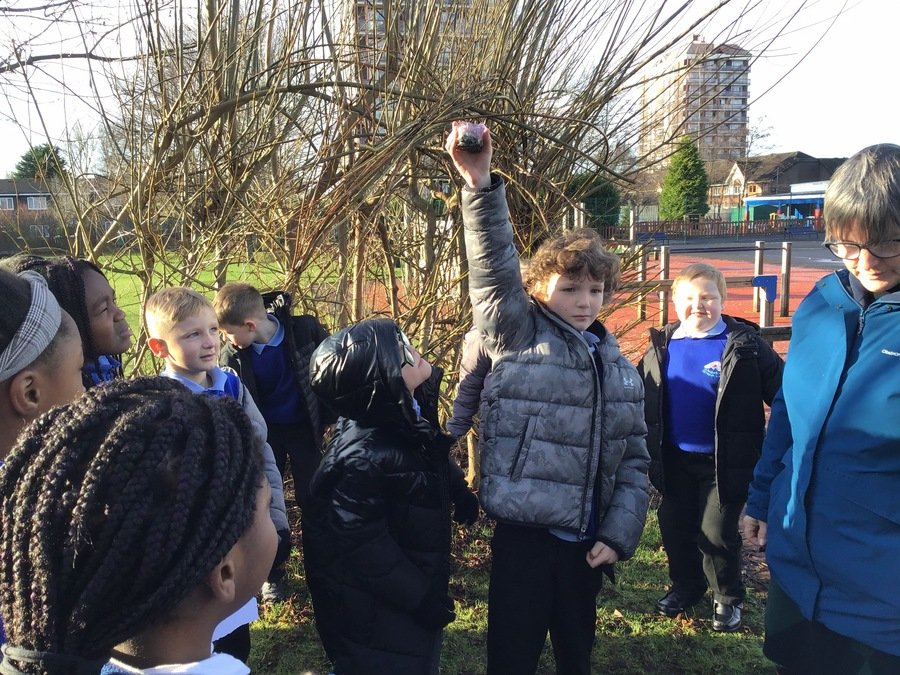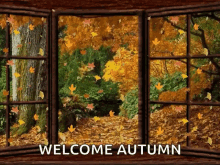 Autumn Term 2021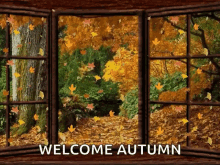 Christmas is coming to Year 4 St Augustine's
On 16th of December, Year 4 together had a Christmas party. The classroom was beautifully decorated with tinsel, a Christmas tree and two advent calendars. We dressed up, sang Christmas songs, played games such as pass the parcel, musical statues and had Christmas dinner together. Everybody had so much fun and couldn't be more excited for Christmas holiday!!
A trip to our local church
On 8th of December, we walked to a local church, learnt the nativity story and sang a Christmas song together. All the children were very excited to visit the church and celebrate Christmas!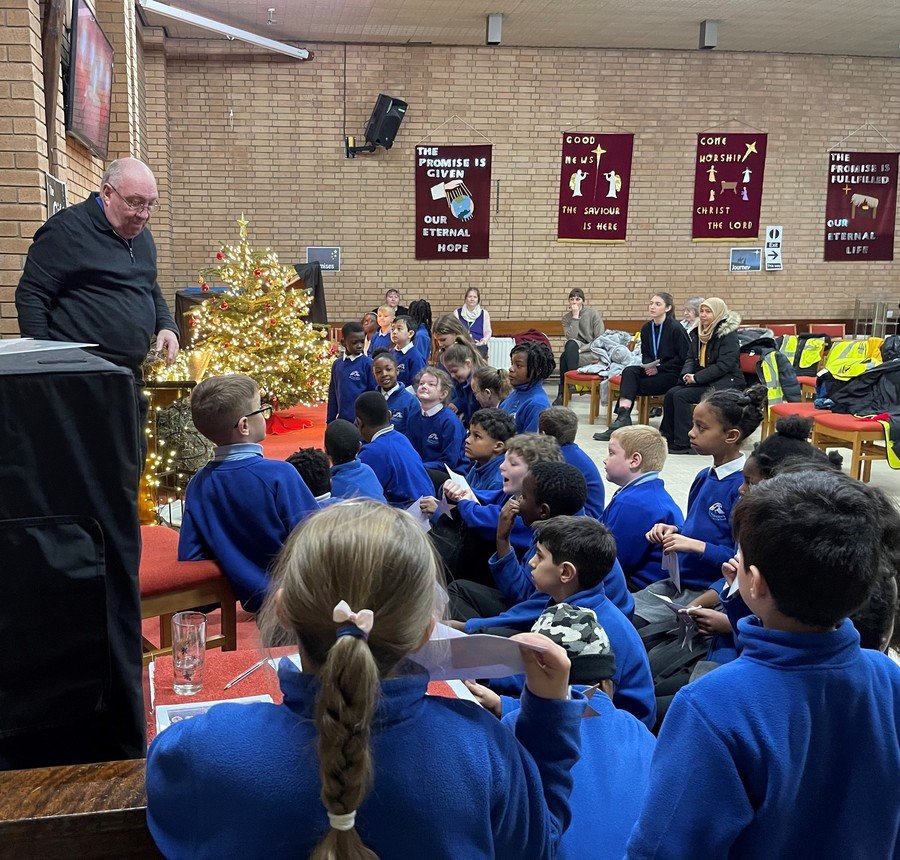 We hope you all had a lovely summer! We cannot wait to have you back in school and have an amazing year together.
We wish you the best year.
From: Ms Wright, Miss Burne and Miss Hoang.
Friday 5th November
Today Evans joined Ms Shah for hot chocolate as he has been such a superstar.
Roman Day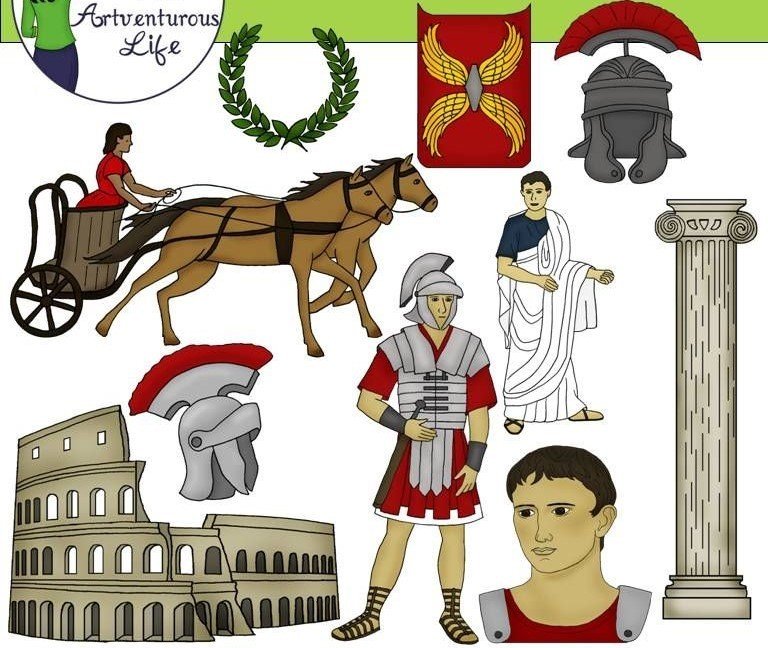 Thursday 4th, 2021 was our Roman Day. The whole class dressed up, learnt Roman numbers, did research on the clothes, the food, the activities about Roman history. We also had our Emperor, said the slogan aloud and sang a Roman song. Everyone was so excited to dress up and had so much fun on our Roman day!
We sang the Roman song together
We said the Roman slogan aloud together
W e did some outdoor Roman activities
For Black History Month this year, Year 4 have been looking at an inspiration Black man named Adedoyin
Olayiwola. He is a Nigerian-born British television presenter and a wheelchair basketball player. As a
presenter, he has hosted a range of travel documentaries and sports programmes for BBC television.
Adepitan was made a member of the Order of the British Empire for services to disability sport in
2005. He was also presented with an Honorary Doctorate from Loughborough University in recognition of
his outstanding services to, and performances in, disability sport. The same year, Adepitan was awarded a
'Certificate of Excellence' by the Champions Club UK in recognition not only of his efforts at
promoting disability sport, but also for being a positive role model. He was particularly commended for
his strong and persistent message of hope within the young black disabled community. In 2020, Adepitan
was included in the Powerlist of the 100 most influential Black British people.
On Friday (22.10.2021), we presented this man's incredible story to raise awareness of Black History
Month! It was great to share the story to the rest of the school.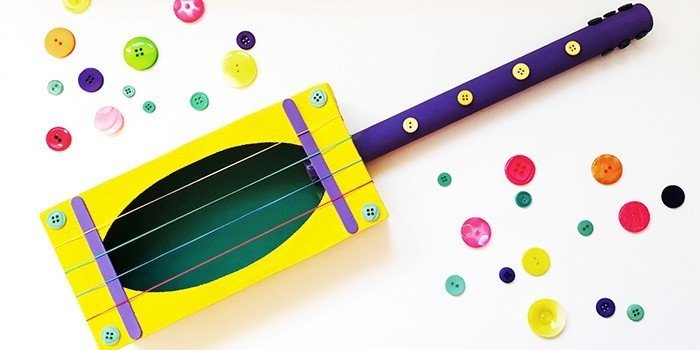 Science is fun!
We have been making guitars from recycled materials. The pupils have made such fantastic and creative guitars and brought them to the class.
Take Over Day!
On Friday the 24th September the whole school took part in take over day!
Throughout the day the pupils became the teachers and the teachers became pupils.
All pupils had an opportunity to teach their the class.
Some children took on the roles of Ms Wright, Miss Burnes and Miss Hoang.
The children prepared and delivered a number of different lessons.
Everyone had a great day!
Article 13 Children have the right to share freely with others what they learn, think and feel by talking, drawing, writing or in any other way.
This week every class has been voting for their class representatives.
Here are year 4's results!
School Council
Jochebed & Chelsea
Rights Respecting Steering Group
Macieleigh & Larissa
Eco Group
Lucas & Mohammed
Article 29 Your education should help you use and develop your talents and abilities.
Welcome back, we hope you all had a fantastic summer break.
It is lovely to see you all back happy and ready for another year of learning.
You all look like you have grown lots over the summer and you look so smart in your school uniforms.
This year school have provided P.E kits for all the children and they also look very smart.
Wednesday will be year 4's outdoor games session so the children will need to bring suitable footwear, either trainers or pumps.
During our first week back in school, all the classes wrote their own class prayer.
Below is year 4's prayer.