Welcome to Year 1's Class Page.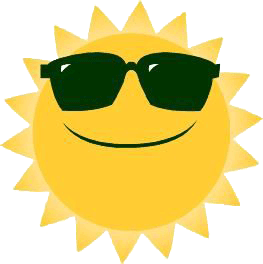 Summer Term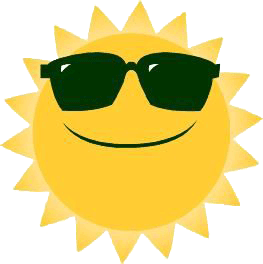 Triathlon
This morning, we had some visitors who came to lead a triathlon for the children. The children had to swim, cycle and run. They practiced on-land swimming, practiced peddling on the bikes and they finished by running as fast as they could on the playground.
Let's celebrate Us Day!
Today we had 'Let's Celebrate Us' day at school. The children and staff were asked to come into school wearing something that represents them. We did lots of PSHE work all around what it means to be an ally, in other words, what it means to be a good friend.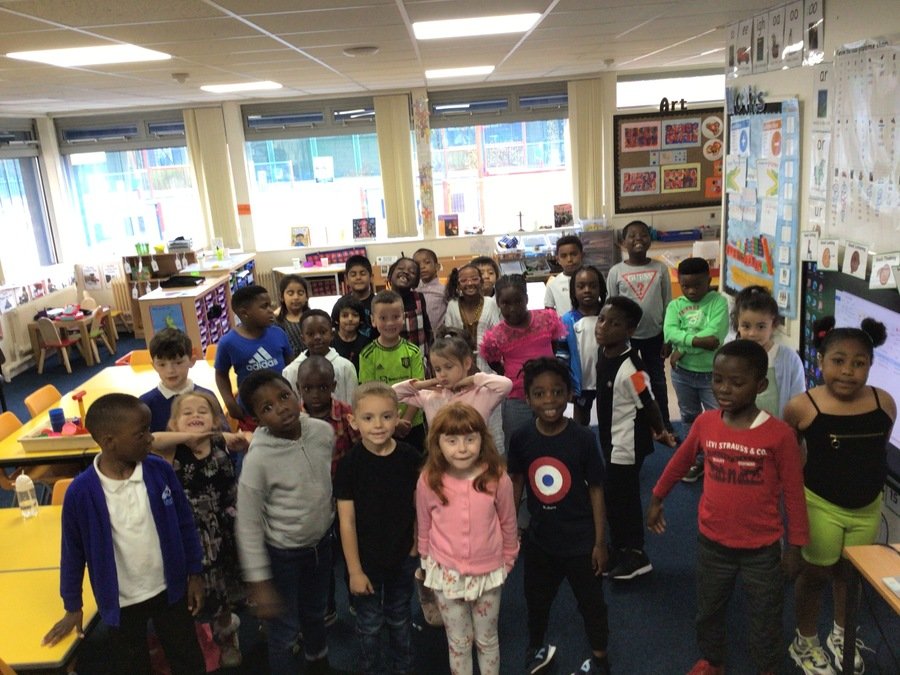 Geography Trip
Today we went on a walk around the local area for our geography work. We looked for different types of buildings and transport. We recorded our findings on a clipboard. We were sad to find some litter on our walk and we talked about plastic pollution and what we can do to tackle this issue.
Trip to Staircase House
Today we went on an exciting trip to Staircase House museum in Stockport to learn all about The Great Fire of London. We travelled on the coach and took our packed lunches with us. When we got there we were shown around by Julie and Deb. We dressed up as characters to retell the story and we even made our own fire plaques and models using wattle and daub. We learnt so much, it was a brilliant day!
Eid
Today at school we had a party to celebrate Eid. The children came to school in their party clothes and we played games and ate party food. Some of the children talked about how they celebrate Eid at home with their families and shared this with the class.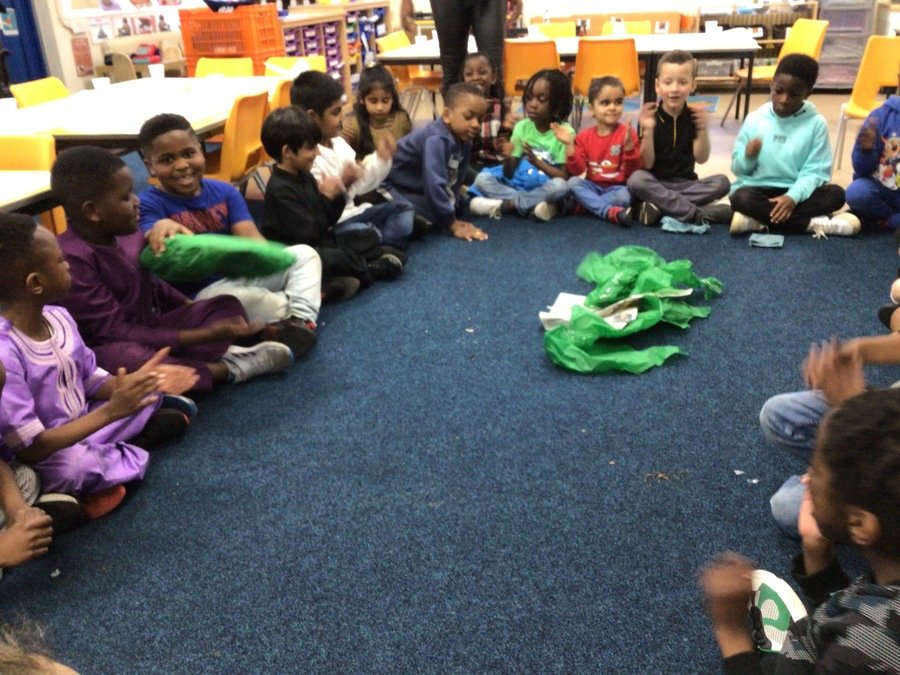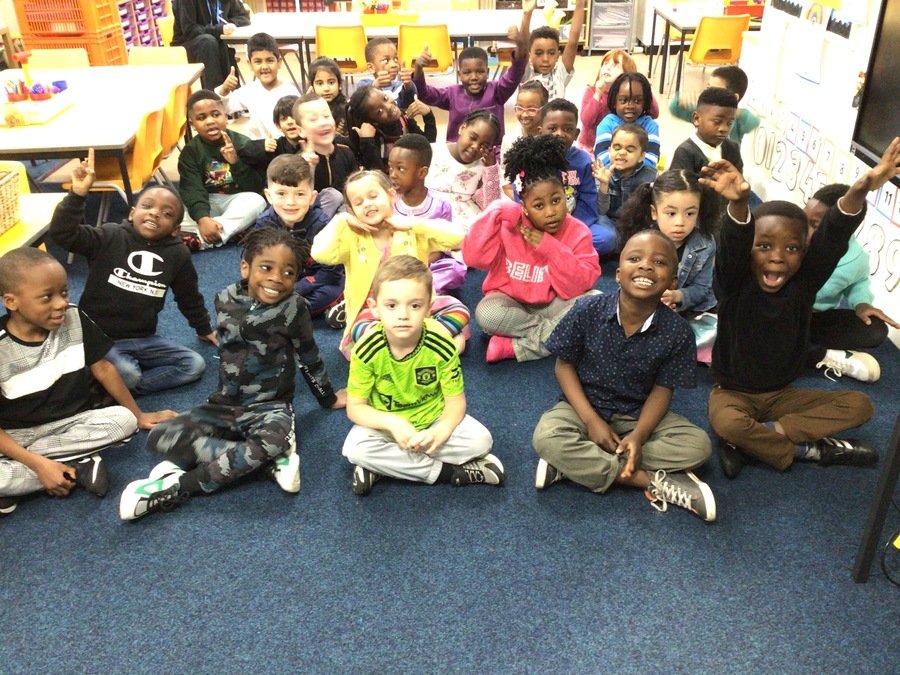 Spring Term
ZOO2U
Today we had a visit from ZOO2U. The children were shown a range of animals including a hedgehog, an owl and a bearded dragon!
They had the opportunity to meet all the animals and even stroke them.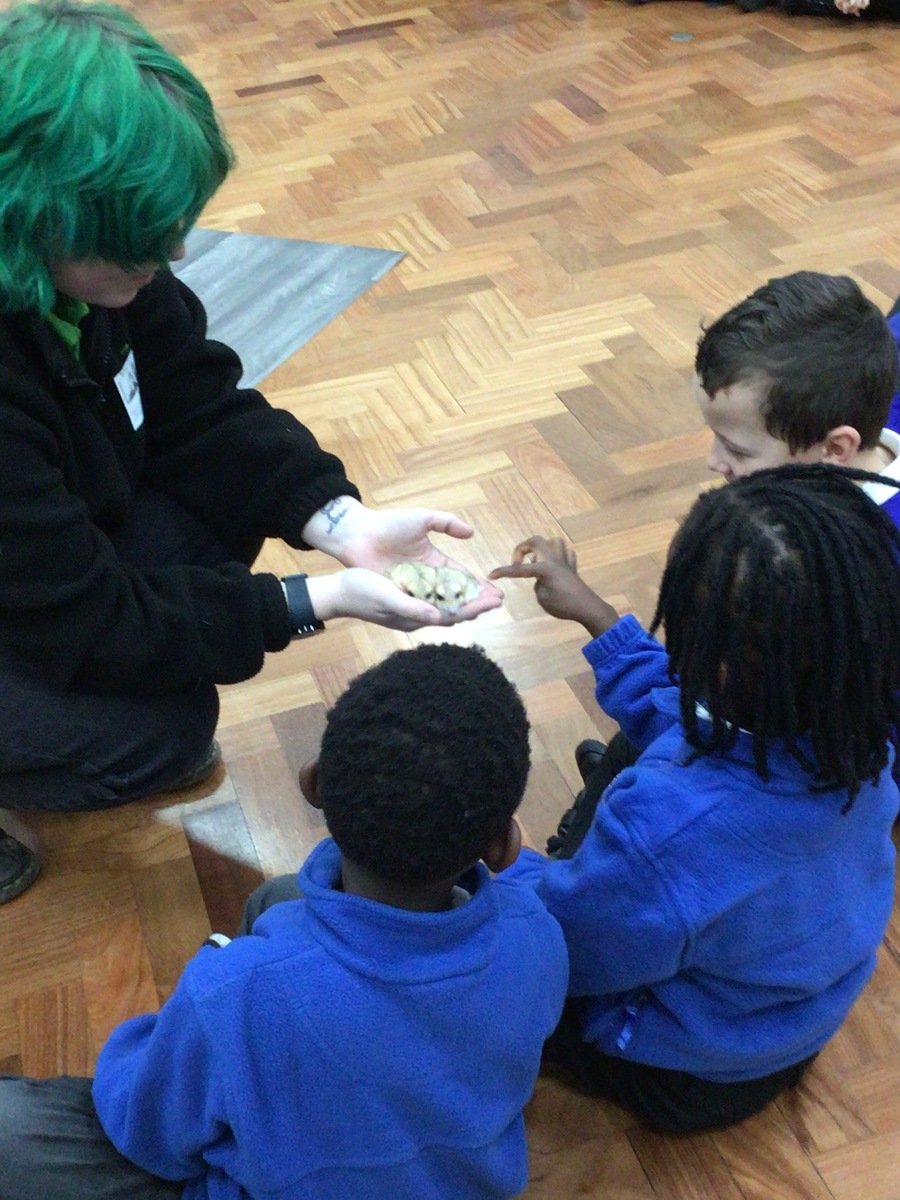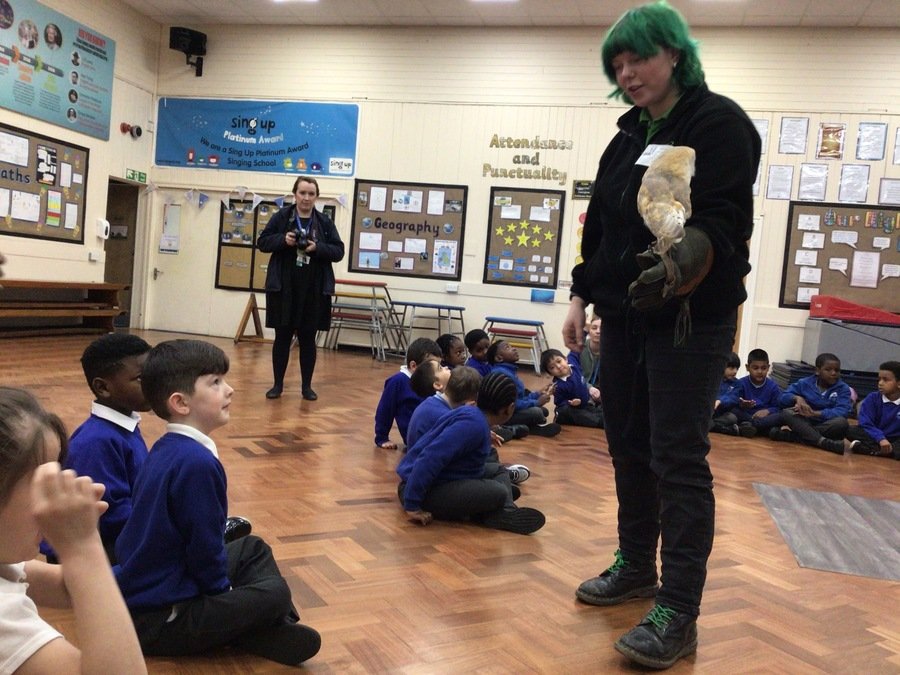 Sing Around Trip
Today year 1 went on an exciting trip to the Royal Exchange Theatre in Manchester to take part in a sing around.
We went on the tram which the children loved!
We sang lots of songs, it was a brilliant morning.
World Book Day
Today we celebrated World Book day. The children came to school dressed as a character from their favourite book or wearing their pyjamas. We looked at a book called The Quest and the children did lots of fun activities related to the story.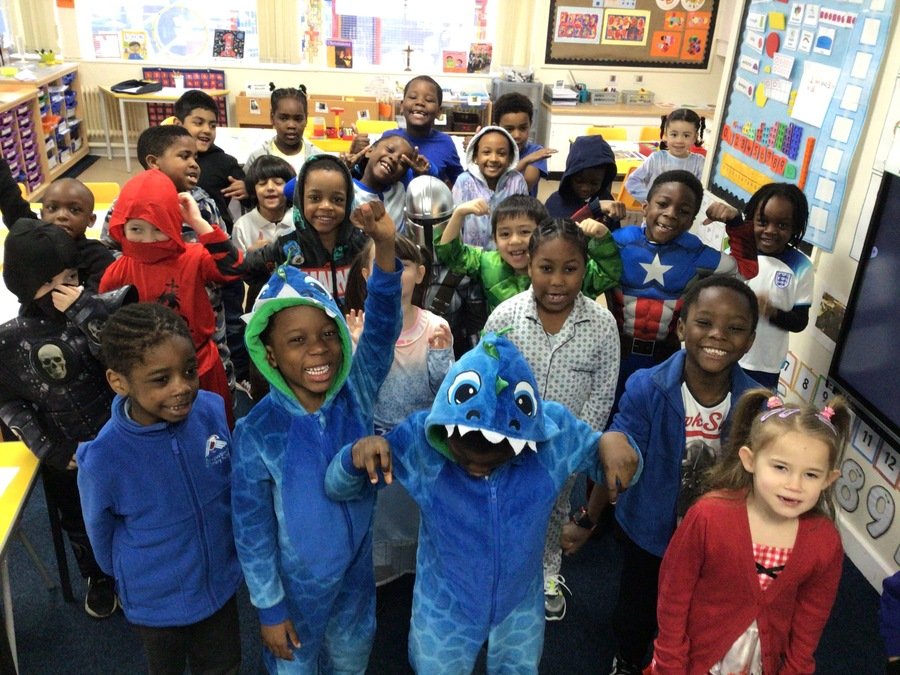 Manchester City Class Trip
Today the children went to visit the Manchester City Stadium where they took part in a number of activities and football games to help them develop their football and teamwork skills. Everyone had a great time!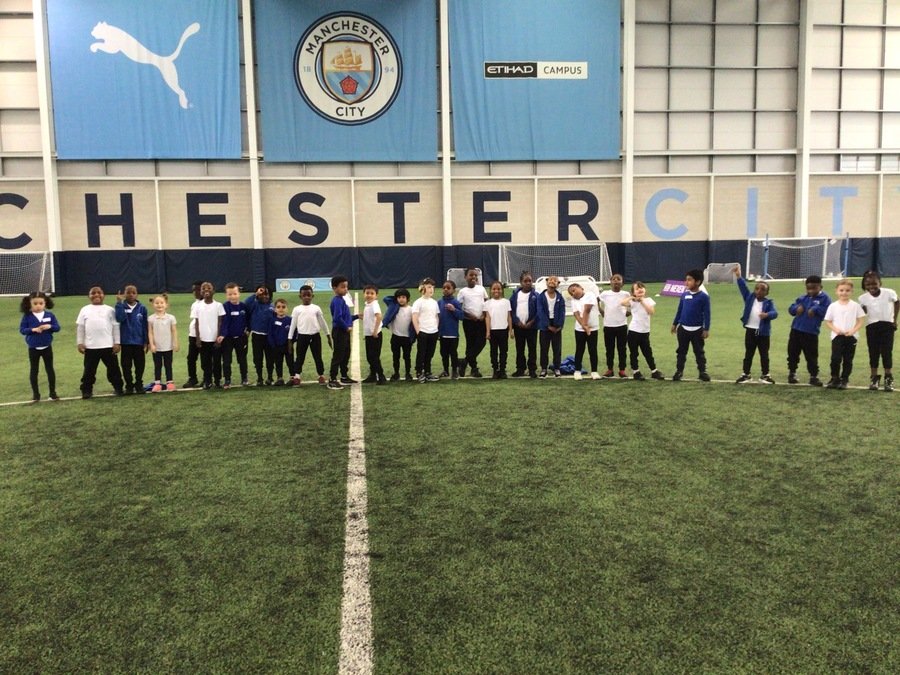 Phonics Workshop
This morning we had our Reception and Year 1 phonics workshop where parents attended with the children. They were able to find out all about phonics and take part in a range of activities.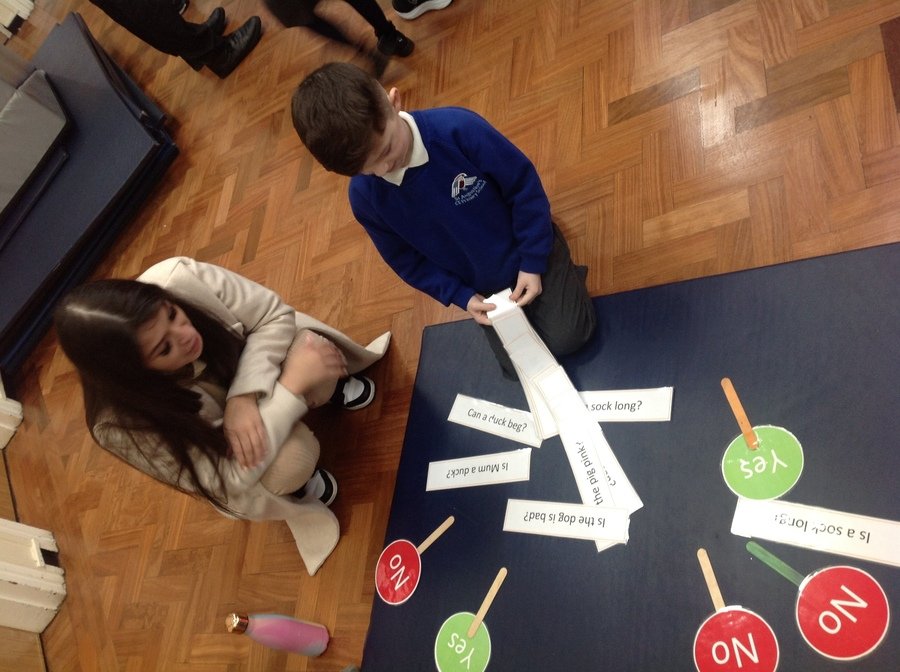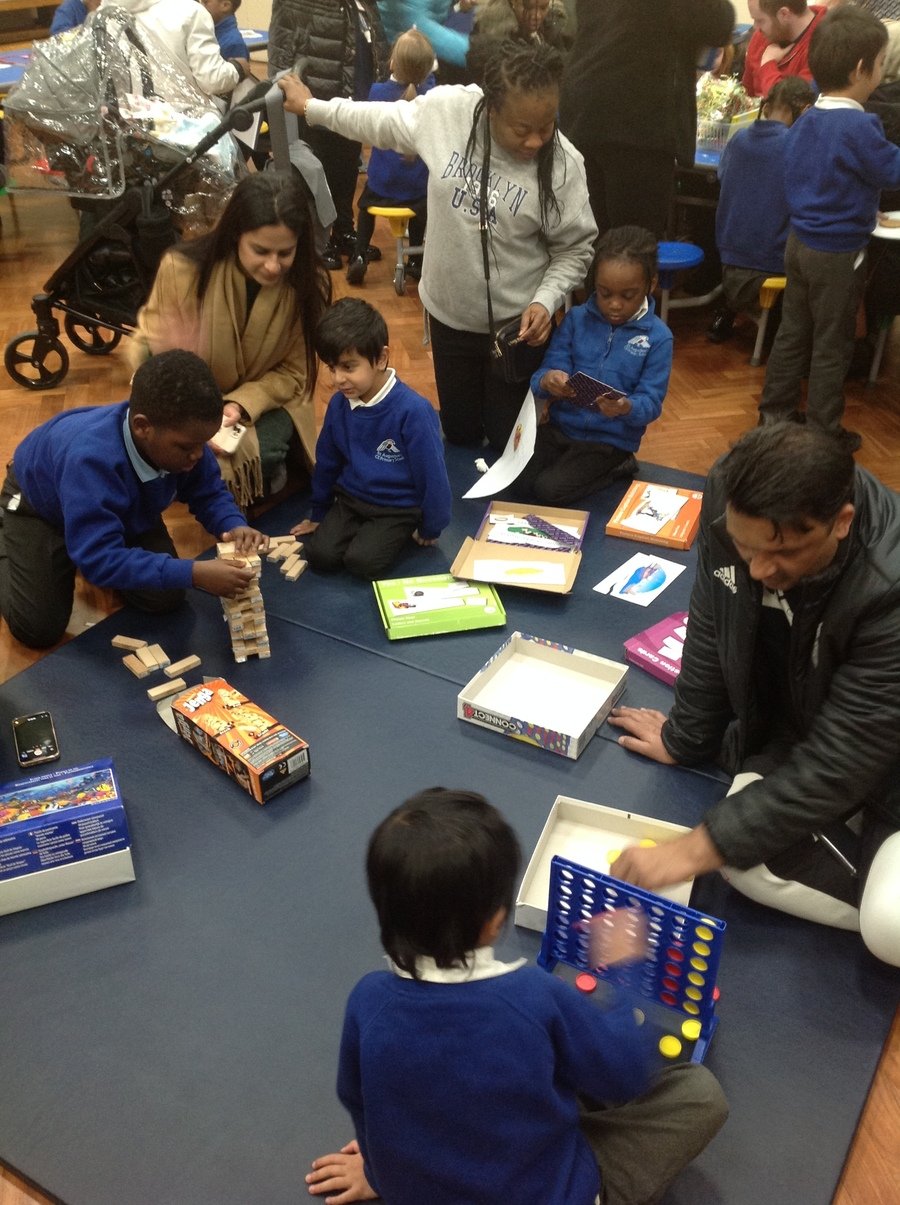 Autumn Term
Christmas Party
This afternoon the children had their Christmas Party. They wore their party clothes and did lots of fun Christmas activities! They made decorations, placemats and played pass the parcel. They had some tasty party food and played musical statues. At the end of the party the children had an exciting visit from Santa Claus who brought them all a present. It was a brilliant day!
Christmas Tree Decorating
Today the children got to decorate the Christmas tree in the hall. They each got to put a bauble on the tree.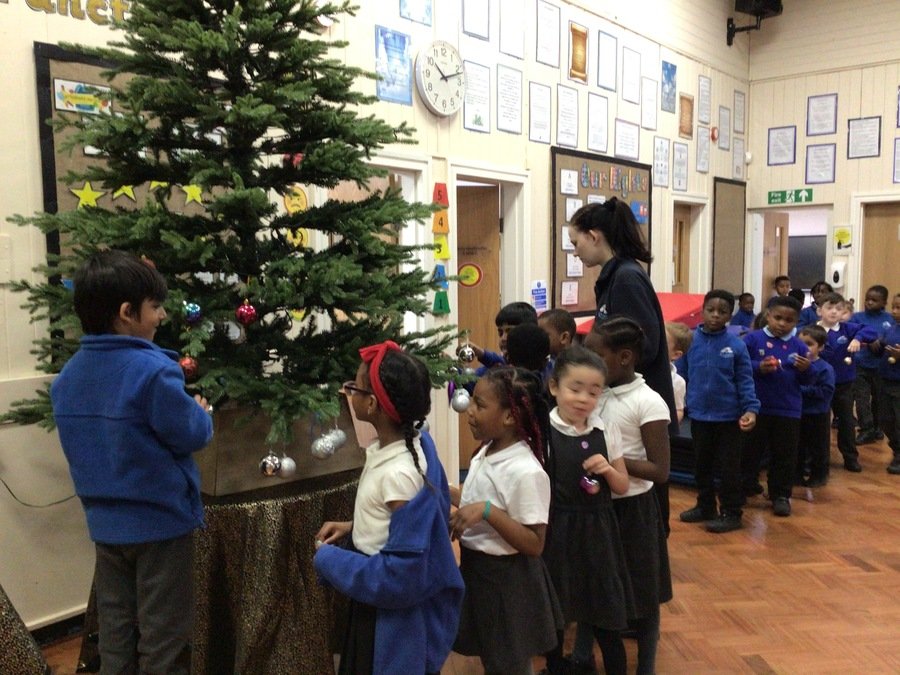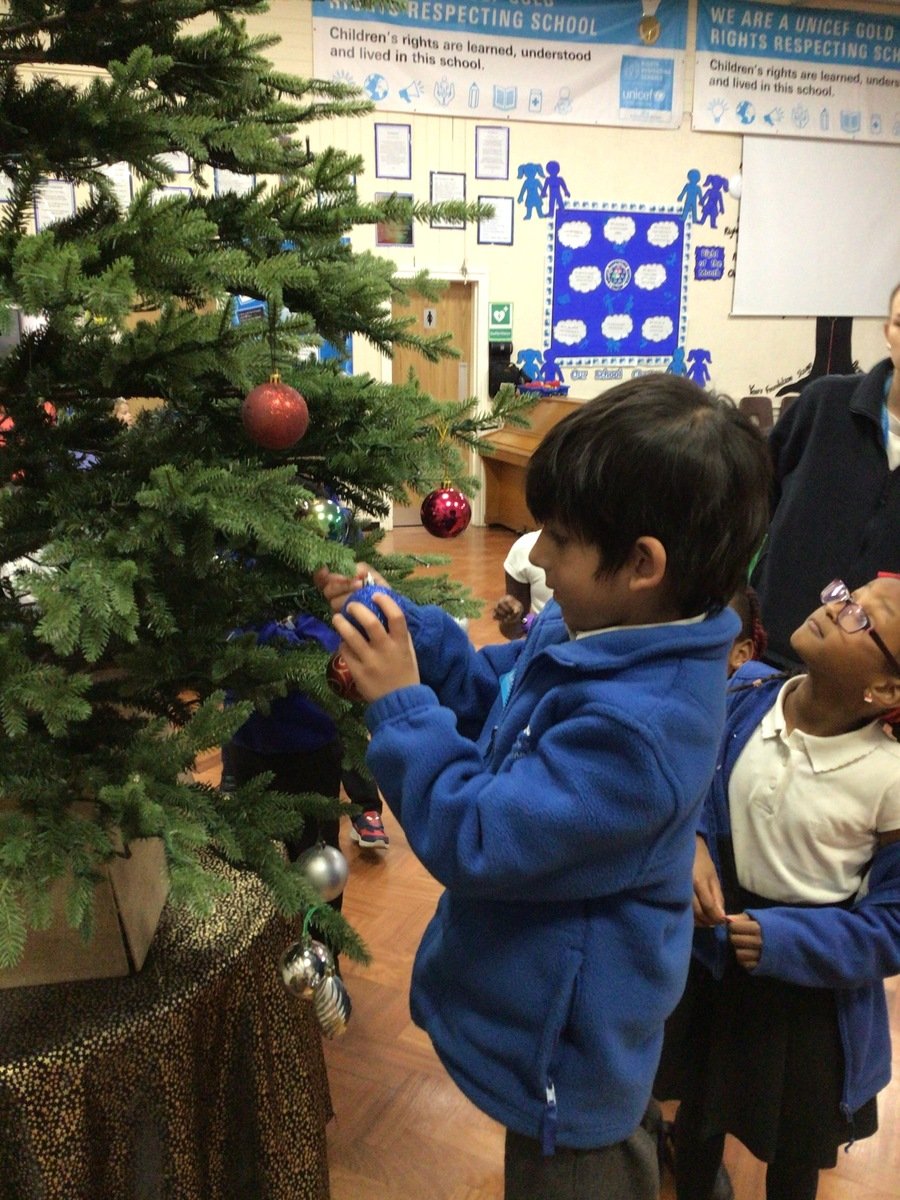 Friendship Week
This week was Friendship Week at school and the children learnt about what it means to be a good friend.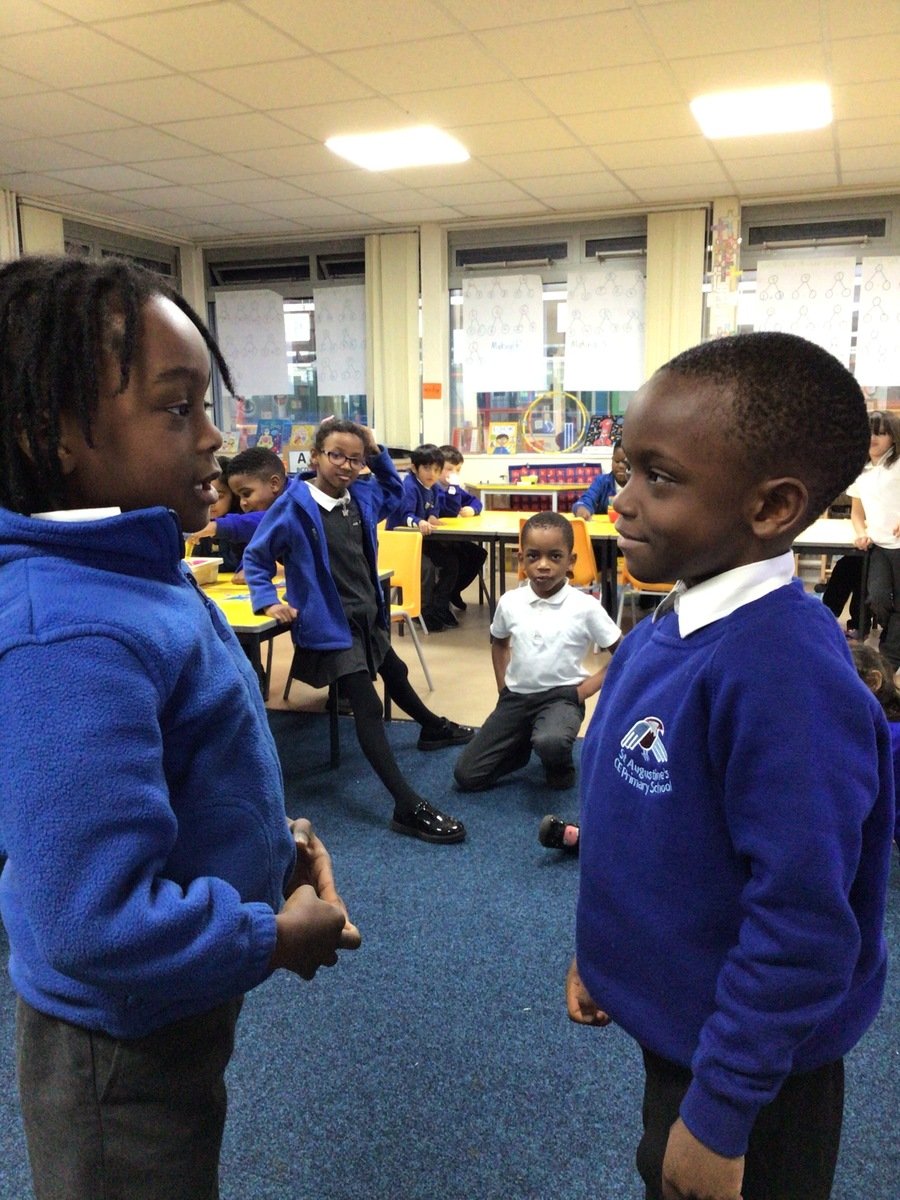 Languages Day
Today was Languages Day where the children learnt French. The children went around the school in groups and completed lots of activities, for example, they learnt to count in French. They wore their home clothes with the French flag colours. Everyone had a great day!
Black History Month
The children have been learning about Ruby Bridges as part of Black History Month. They have been doing work all about her in their History lessons, as well as in PSHE and Art.
The children had the opportunity to present the work they had done about Ruby Bridges to rest of the school, and to parents/carers in assembly this week.
Article 17: Every child has a right to reliable information from a variety of sources.
Article 2: The Convention applies to every child without discrimination, whatever their ethnicity, gender, religion, language, abilities or any other status, whatever they think or say, whatever their family background.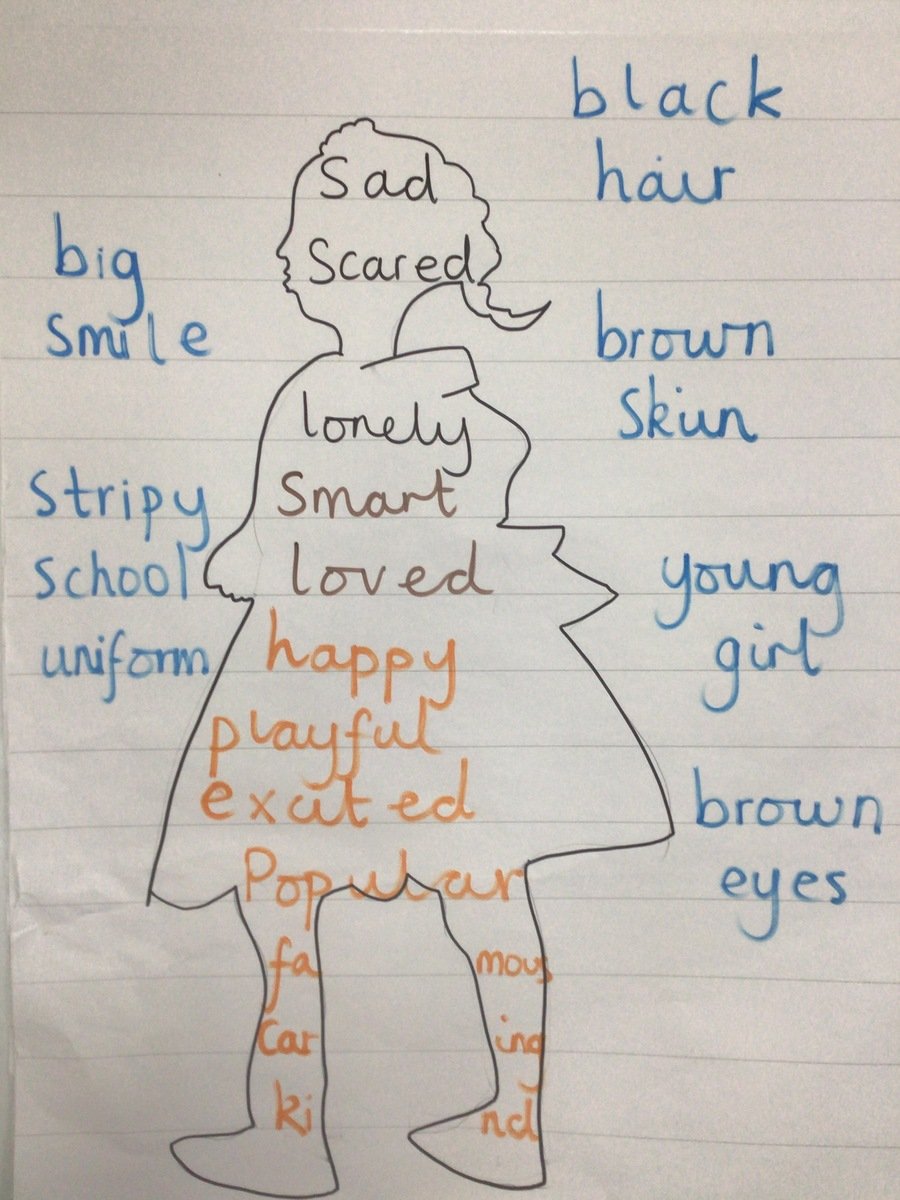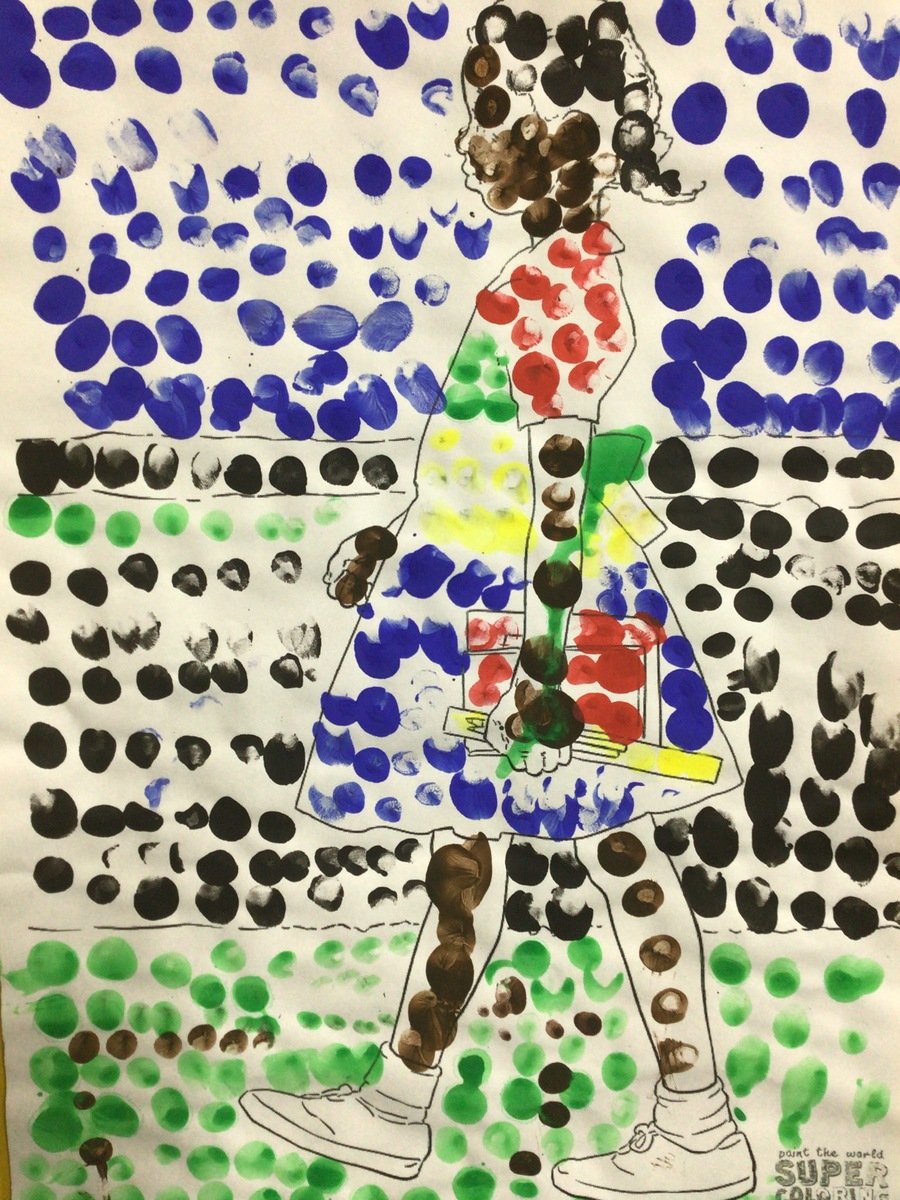 Article 29 Your education should help you use and develop your talents and abilities.
Takeover Day
Today was Takeover Day where the children got the chance to be the teachers for the day. Ahmed got to be Mrs Mohammed and Aula got to be Miss Hayes.
Lots of other children got the opportunity to teach a lesson to the other children. For example, Jamal did some shared reading with the class.
Everyone had a great day!
Article 29 Your education should help you use and develop your talents and abilities.
This week Year 1 have been voting for their class representatives
Eco Group
Aula & Yahya
Curriculum and Standards Committee
Prinsley & Ahmed
Ethos & Inclusion Committee
Jamal & Faisal
Article 12 Every child has the right to have their voice heard.
Article 14: You have the right to choose your own religion and beliefs.
Article 30: You have the right to practice your own culture, language and religion