What's going on in our Community
There's a lot going on for children and families in and around Manchester, which is very reasonably priced, and sometimes even free! We'd like to let you know what's around as there really are some amazing activities on offer, right on our doorstep!
Manchester Music Hub Here you will find details of all the One Education Music Centres located in venues across the city. You can learn an instrument or join a band or an orchestra! You can also find information about local venues who offer activities and workshops, for example The Bridgewater Hall, Z-Arts and Band On The Wall.

Z-Arts This is the website for Z-Arts who are based in Hulme, right next to the city centre. They have a theatre, recording studio, dance studio, gallery and various rehearsal spaces. They regular offer activities and events in art, drama, dance and music.
Manchester Youth Zone for children aged 8-19 (or 25 with special educational needs) is a charity based in Manchester that provides young people with "somewhere to go, something to do and someone to talk to". The modern youth centre currently serves over 2,300 members who engage in a wide range of activities that allow them to develop confidence, realise their potential and make the transition into adulthood.

The TLM Centre is based on the Monsall Estate in Manchester, U.K. It is a voluntary organisation run by a committee of volunteers who manage and administer the centre and provide various services for the community. Visit their website here to find out what's going on.
Fantastic For Families help families discover affordable and relevant arts and cultural activities from trusted organisers in their local area.
Fantastic for Families showcases new work created especially for families. We also feature information for groups wanting to experience arts and culture together.
We want families to have confidence and trust in their local arts and cultural offerings, and to know that they will receive a warm family welcome.
You'll find art, craft, theatre, dance, music events and a lot more. You'll also find over 800 organisations who are accredited with the Family Arts Standards badge - a sign of quality and reassurance of an excellent family welcome.
Click here to see what's on in Manchester
The Story Museum presents Stories from the Woodshed, a weekly online storytelling series featuring some of the UK's most celebrated storytellers.
Every week, we'll be releasing a new story for you to watch, for free, on our YouTube channel. Our opening season is inspired by Grimm's fairy tales - remixed! Suitable for age 7+.
https://www.youtube.com/user/storymuseum
Do you have a child under the age of 4? Are you feeling isolated? Need some support? Why not access this ...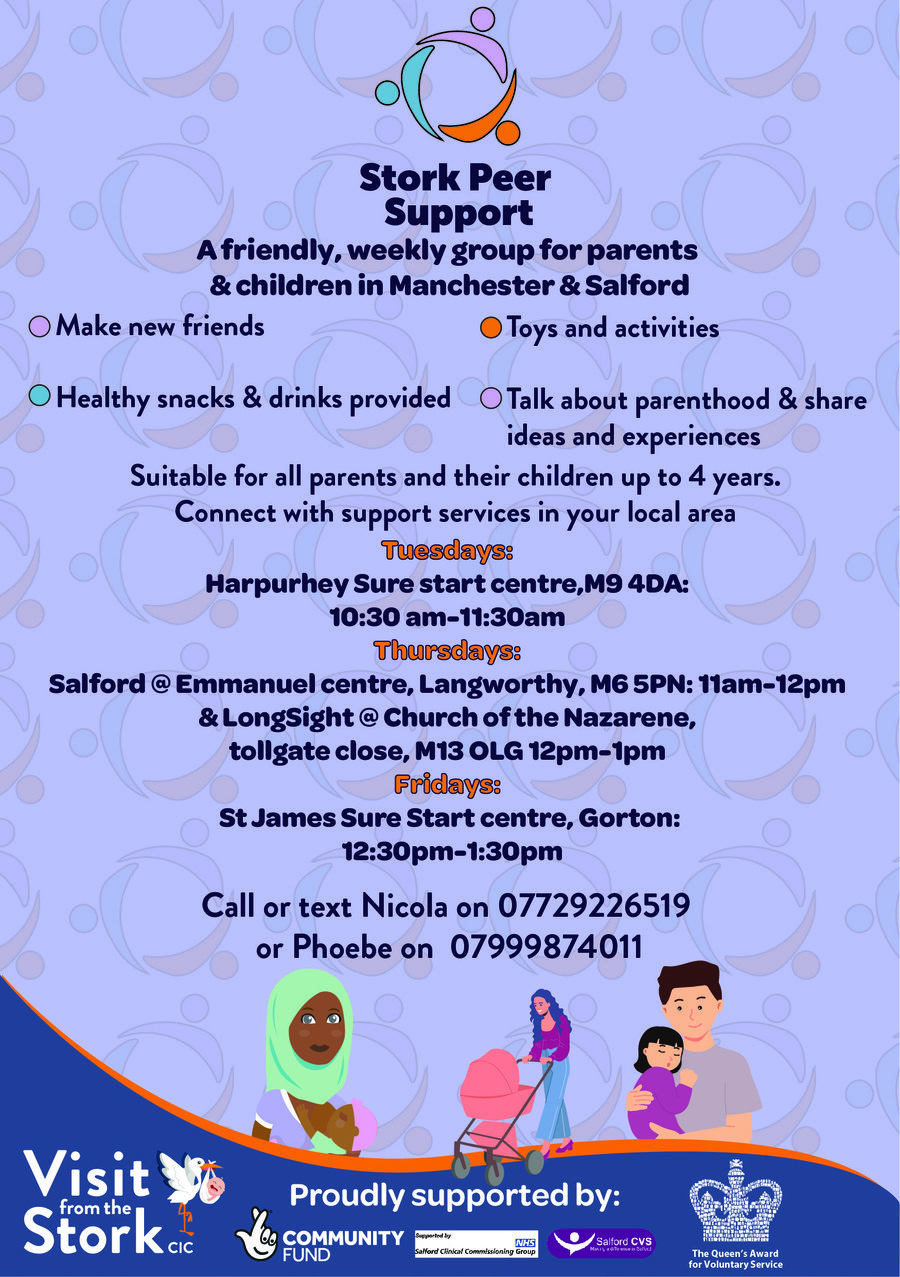 Why not check out what's on in the Library this November!