Online-Safety
On this page you will find links to information about staying safe online.
The internet is a fantastic tool that we can all use to help us in many different ways. It can be used to help our learning but it can also be used to play games and stay connected with our friends and family through social media and gaming!
It is very important that our children know how to use the internet safely so that they can enjoy online activities without getting themselves into any danger.
The internet is a fantastic place. Read this guide to ensure you can help your child access the internet safely.
KS1 Resource - A Learning to Read Book
Newer online safety resources for younger children are few and far between as are resources for parents to help their younger children. Childnet have a wonderful learning to read book called 'On the Internet'. Get comfy and share it with your little one.
Information for grandparents!
Many grandparents will be carers for children either in a full time or part time capacity and it is vital that they have a good understanding of the risks and issues faced by children and young people. Internet Matters have put together a fabulous guide for grandparents giving advice on a range of issues such as:
Screen time.

Online gaming.

Managing money.

Peer pressure

and more.
You can find the article HERE.
New Resources for Parents and Teachers
Internet Matters have created dedicated hubs on their website for early years, primary and secondary aged children. These hubs are full of information and resources for teachers and parents, including common issues, top apps and platforms, resources and advice. Direct links to these hubs are:
Early Years HERE
Primary HERE
Secondary HERE


For Parents - Snapchat Family Centre Update
Snapchat remains one of the most popular apps used by children and young people.
Snapchat has a Family Centre feature and the company has been adding a couple of updates recently which you may find useful. This includes seeing what friends your children have been sending messages to and a complete list of your child's existing friends.
There is a full breakdown of the Snapchat safety features HERE.
Here are some useful e-safety guides about remote learning and the latest apps such as Zoom, House Party and TikTok. The guides explain more about what the apps are and provide tips to ensure your child's experience is as safe and secure as it can be.
https://nationalonlinesafety.com/guides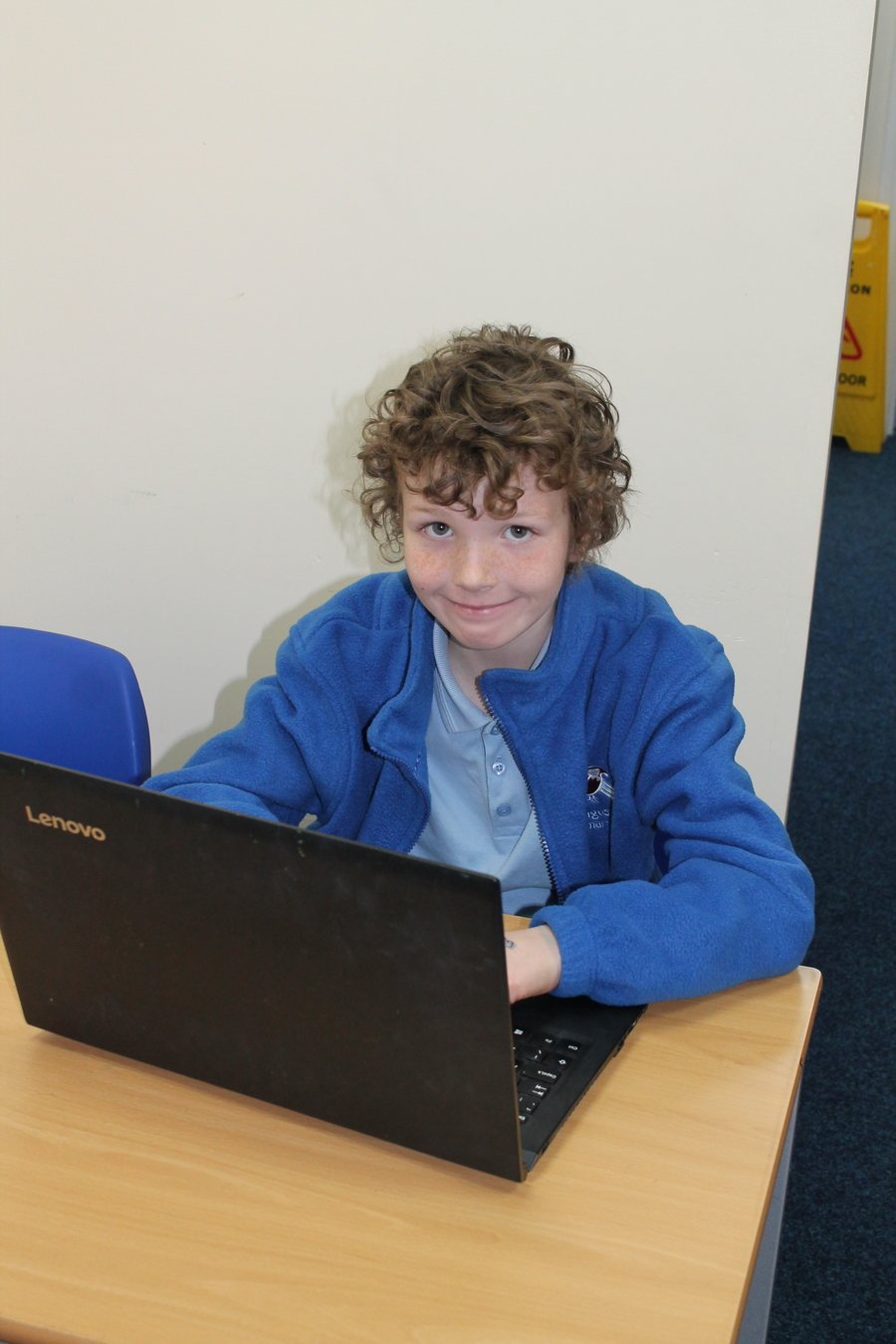 The ThinkUKnow team at CEOP have released their 4th activity packs for children and young people. These are short activities, approx. 15 minutes each, that you can do with your child.

4-5 year olds - click HERE
5-7 year olds - click HERE
8-10 year olds - click HERE
11-13 year olds - click HERE
14+ - click HERE
Connecting and Sharing Online (LGBTQ+)
Another great resource from Internet Matters is a guide for parents to support LGBTQ+ children and young people including the benefits, the risks, the challenges and practical steps to protect children and young people including setting up devices, conversation starters, things to remember and dealing with online issues.
You can find a link to the article
HERE
.
What children do online and through social networking
Children and young people go online to connect with friends, and make new ones, to browse the internet for information, chat with others and play games. They may:
share images and watch videos through websites or mobile apps like Instagram, Pinterest, Vine and YouTube

write or reply to messages on forums and message boards

play games alone or with others through websites, apps or game consoles

chat with other people through online games, BBM (Blackberry Messenger), game consoles, webcams, social networks and tools like Whatsapp
When online, children and young people can learn new things, get help with homework, express themselves creatively and connect with friends and family.
There are also risks, but by understanding and talking about the dangers you can help keep your child safe online.
For more information, click on the link below from the NSPCC.
Staying safe on Minecraft
Click on the link above to read an article about Minecraft and how to keep your child safe while on it.
For Parents - Supporting Young Girls' Wellbeing.

From managing screen time, the fear of missing out and body image; all these and more can affect the wellbeing of children.
Internet Matters have put together a great series of articles for parents and although aimed at 9-10 year old girls, they are also suitable for all older and younger children, boys and girls.
You can see the advice page
HERE
.
Net aware: Parents review kids' social networks, apps & games

Netware is a parents' guide to the social networks children and young people use. Stay up to date and keep your child safe in today's digital world.
For Parents - Samsung Kids Parental Controls
Samsung Kids is a parental feature which you can set up on your child's device which can be used to apply restrictions such as app access, downloading, screen time, privacy and more. It's really easy to set up and use and will help you to manage your child's online activity.
To learn more, including a setup guide, see
HERE
.
How to use YouTube safely
https://player.vimeo.com/external/420332851.hd.mp4?s=81cbe7d8e55a6af3b187268e6dabbc20f223c159&profile_id=175
Instagram - New Parental Controls
Currently rolling out within the UK right now, Instagram have launched some new features which I'm sure many parents will welcome. These new features include:
The ability to see how time their child spends on Instagram.

Awareness of who their child is following and who is following their child.

Notification if/when their child reports someone and the type of report that was made.

The ability to set specific times when parents can limit their child's screen time.
The features are enable on Family Centre, where a parent can supervise their child's account. Information about the new features can be found HERE. Information about Family Centre on the page isn't obvious, it's at the top of the page in small font.
For Parents - How to Set Up Gaming Consoles to Prevent Impulse Purchases
Many devices have parental controls which can help to mitigate these in-app or in-game purchases. Wayne Denner from Ireland has put together a short article which some parents will find useful, detailing how to set up parental controls on popular devices including the PS4, iPhone and Xbox One.
Click on the link to find out more -
HERE