Things to do in our community
£5 off school uniform at Matalan, Cheetham Hill
Voucher can be used until 29th July 2018
Download the voucher below.
Date: Sunday 22nd July
Venue: The Tennis and Football centre.
The Great British Tennis Weekend free event is being held at the Manchester Tennis and Football centre. There are four sessions to cater for different age groups;
12pm to 1pm - For children aged 5 to 10 years old,

1pm to 2pm - Family tennis

2pm to 3pm – 11 to 16 year olds

3pm to 4pm – Adult only session
All equipment is provided and is free of charge. Anyone interested can ensure they have a place for this free event by booking online or alternatively just turn up on the day but places cannot be guaranteed if you choose this option.
To book a place or for more details please go to https://clubspark.lta.org.uk/opendays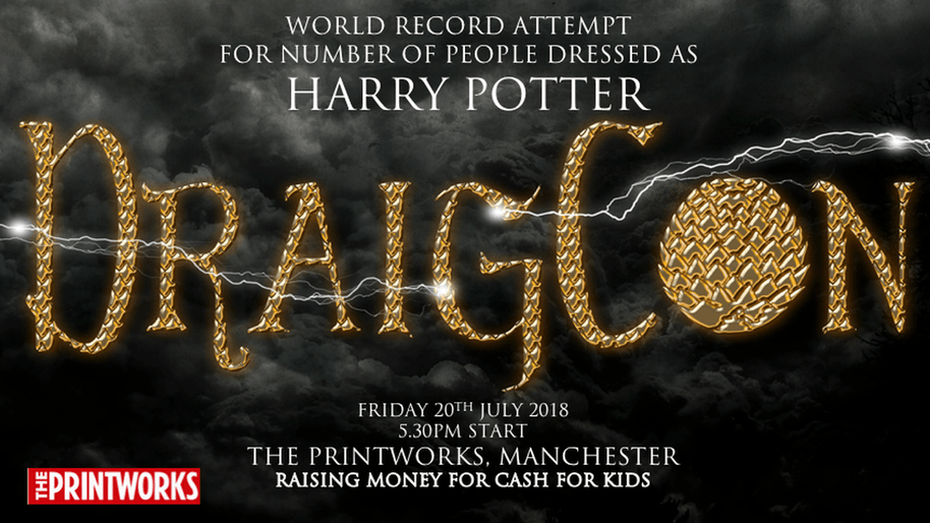 An Independent Harry Potter Fan Convention on July 21st and 22nd, DraigCon have announced that on the 20th July 2018 they will be holding a WORLD RECORD ATTEMPT for number of people dressed as HARRY POTTER.

The event will take place at THE PRINTWORKS, 20th JULY 2018.
Registration will be open from 5.30pm and registration will close at 6.25pm.
The attempt will begin at 6.30pm.

Entry is free and for every person that turns up dressed as Harry Potter DraigCon will donate £1 to the charity, HIT's RADIO CASH FOR KIDS. This is free to take part. We need over 900 people dressed as Harry Potter to break the record. You MUST be dressed as Harry Potter and not another character from the films.

To be part of the event you MUST order a FREE ticket. Tickets will be how people are counted at the event. When tickets are gone it means no more people can enter, so PLEASE, if you have a ticket... turn up. If you cannot turn up contact WEB TICKET MANAGER to cancel your ticket, so another person can have it.
You can get your FREE TICKET here;
​
https://sales.webticketmanager.com/HarryPotterWorldRecordAt…
To find out more, click on the image above that will take you directly to the website.
Saturday 18th August 2017
12.00-16.00
Futureworks, Riverside, New Bailey Street, Salford
Free workshop for girls aged 8-15.
Learn how games are made by industry professionals.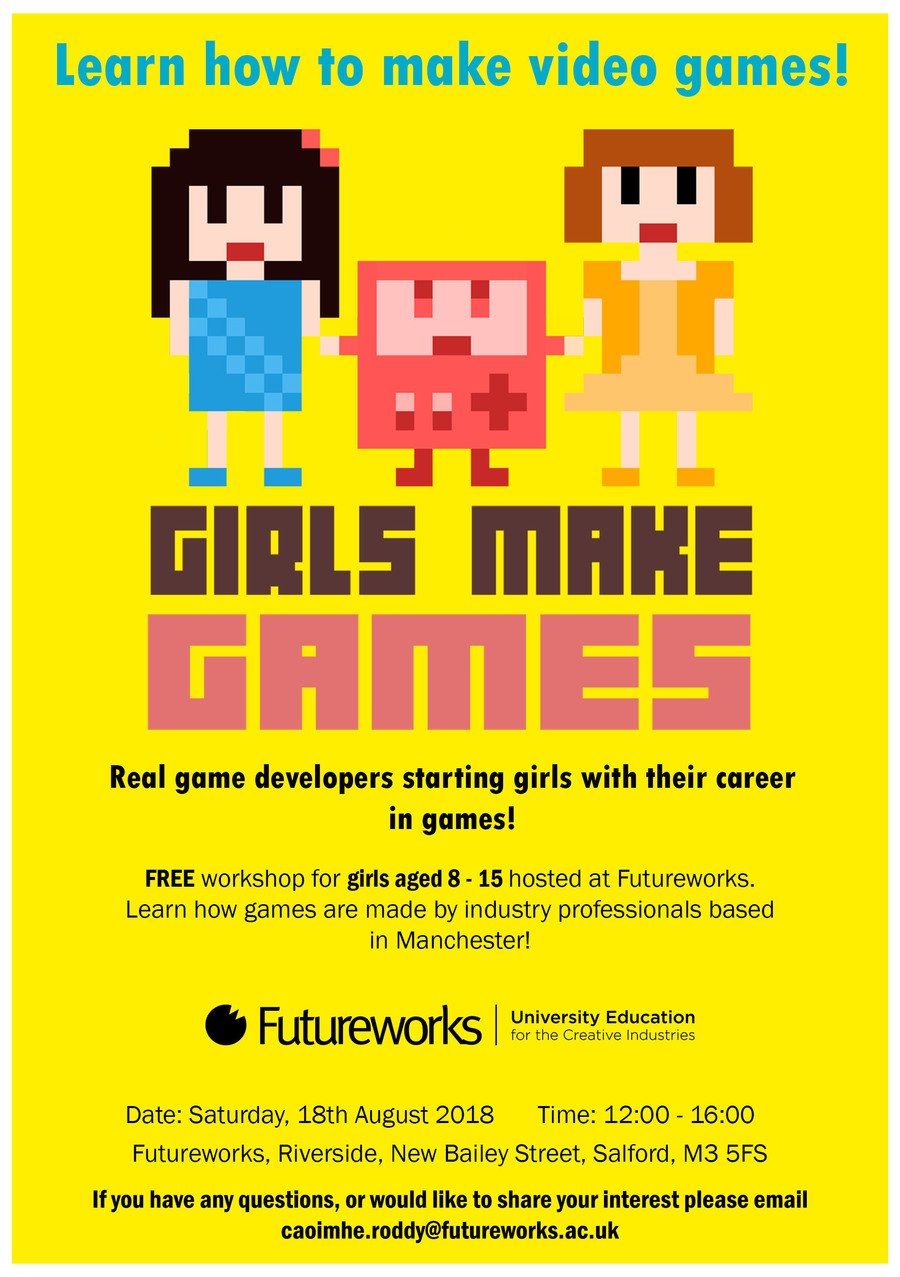 The Voice Kids is coming to Manchester!
Are you 7-14? Want to be a singer?
check out itv.com/thevoicekidsuk or stv.tv/thevoice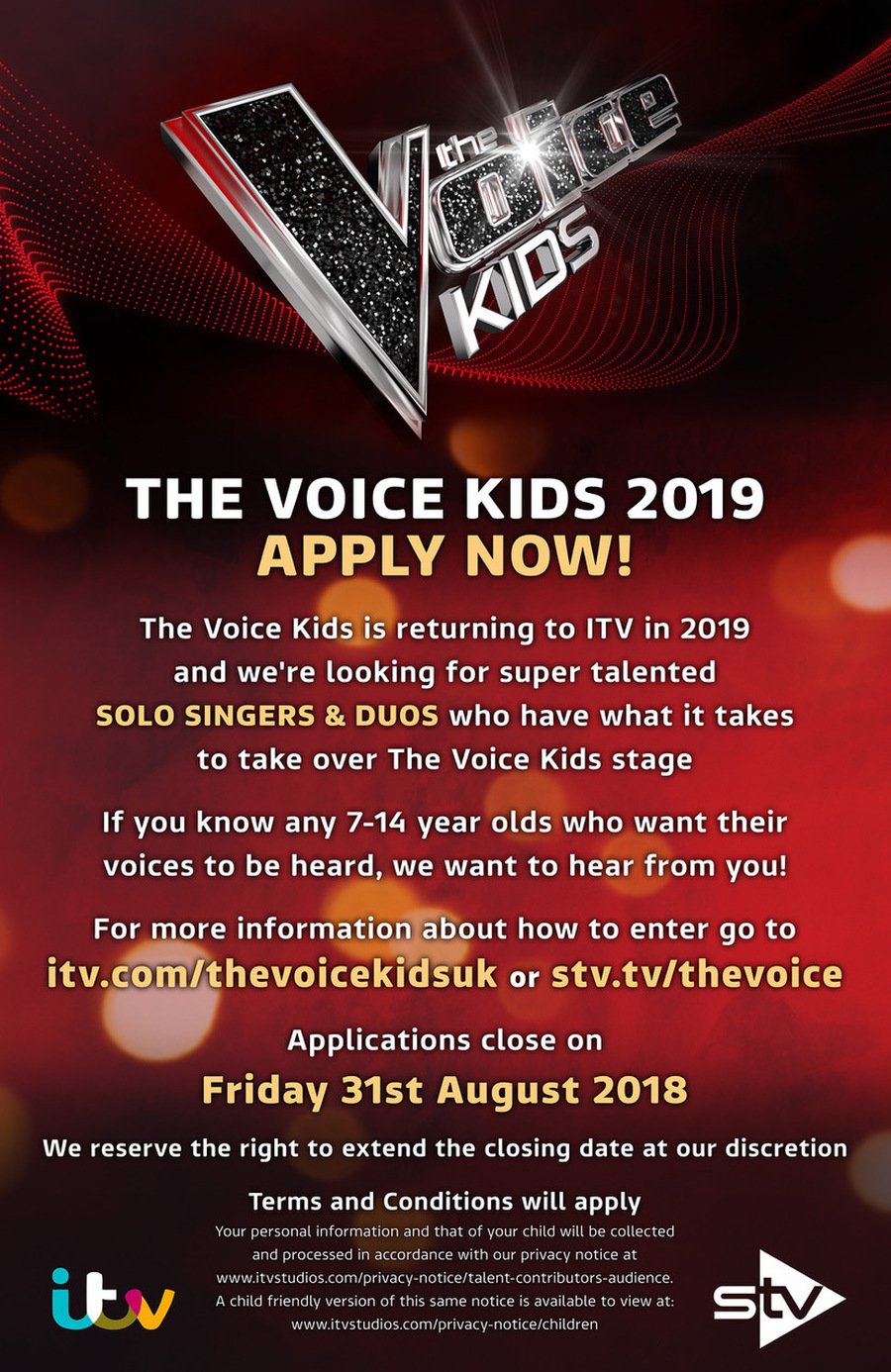 Parental Engagement Network.
FREE and low cost activities for young people and families over the summer holidays organised and run by various organisations.
Download the flyer below