Star Baker this Week was
Mandana!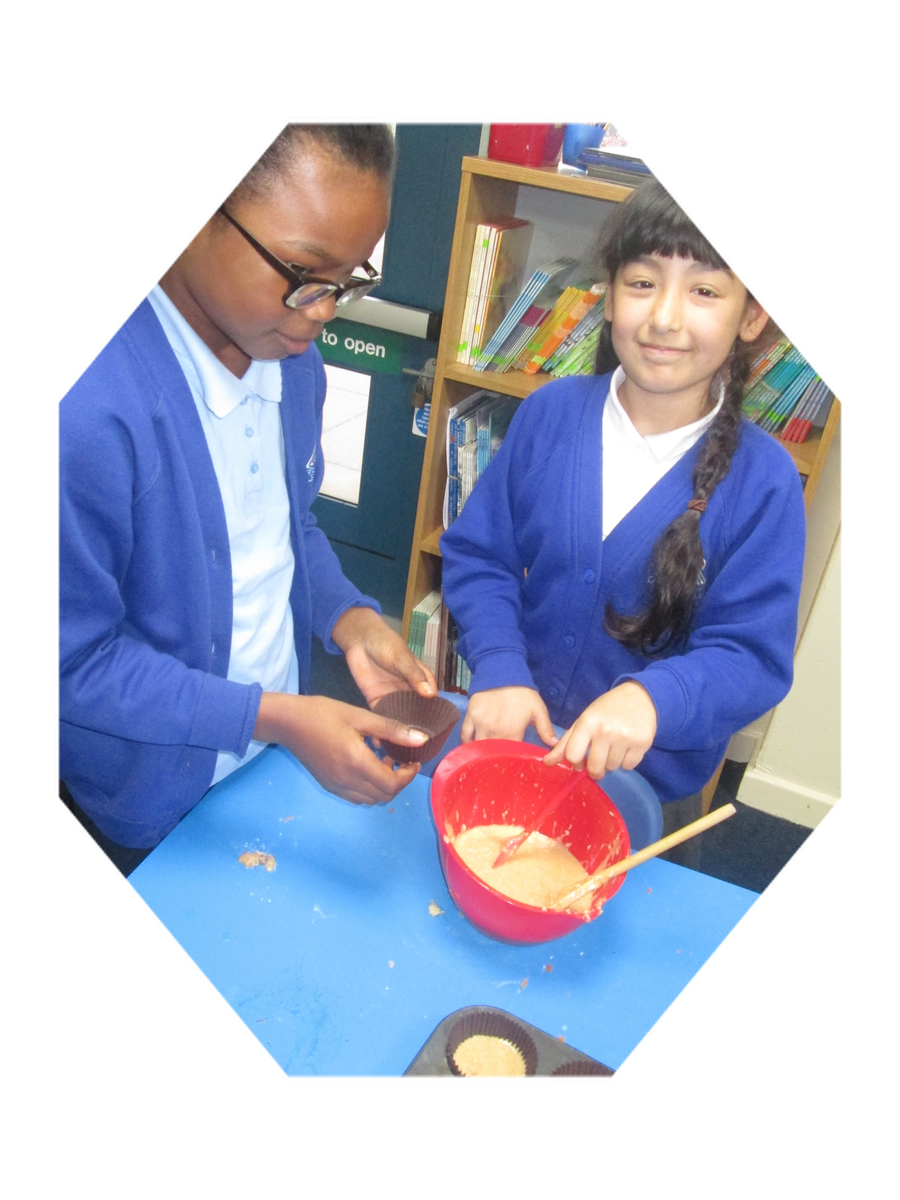 17.10.19
This week we made Caribbean Muffins. Our focus was grating and mixing. We included lots of our favorite ingredients like, pineapple, coconut and sultanas. We were surprised that the muffins contained carrots.
Star Baker this Week was
Musa!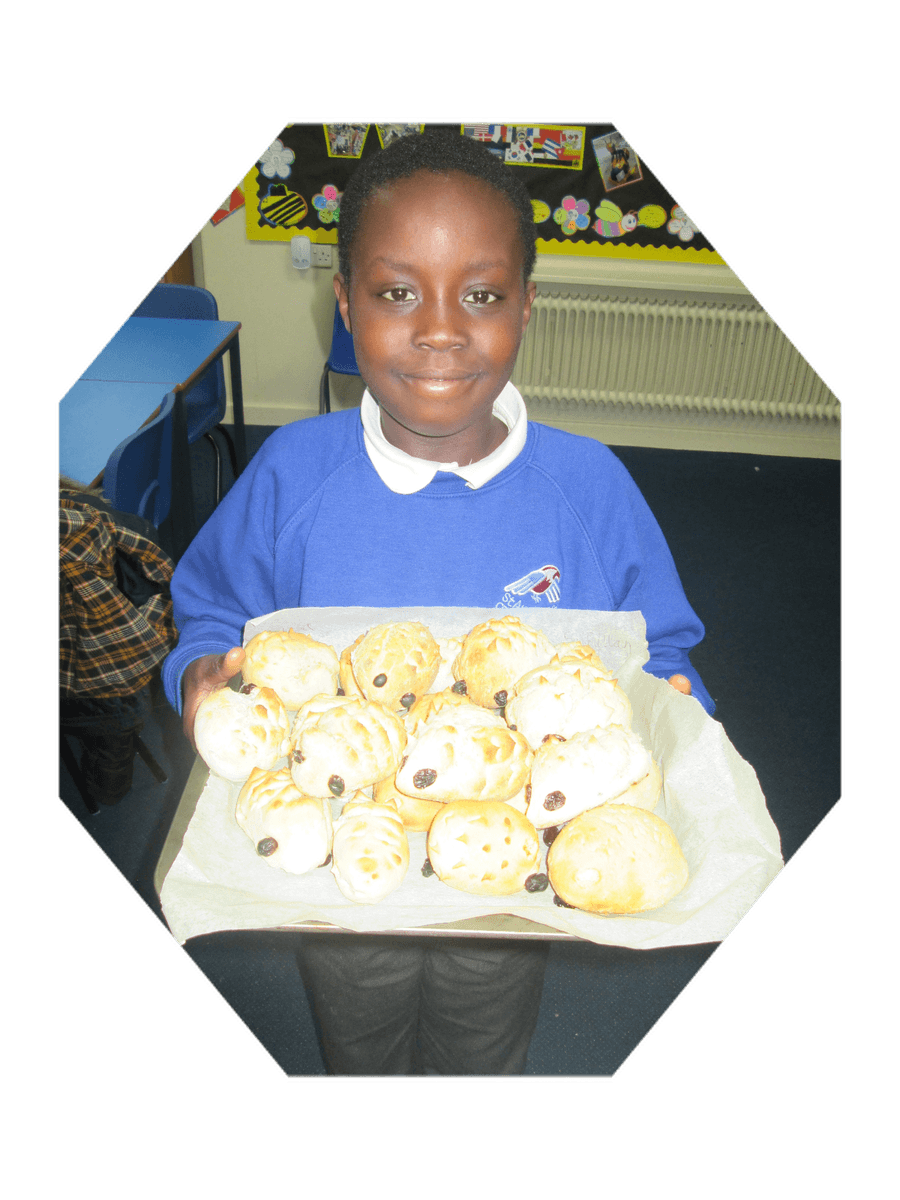 10.10.10
This week we made Hedgehog bread. Our focus was kneading the dough to make bread.
Our Hedgehogs came our pretty well.
Article 24 The right to good food and water.
Star Baker this Week was
Iman!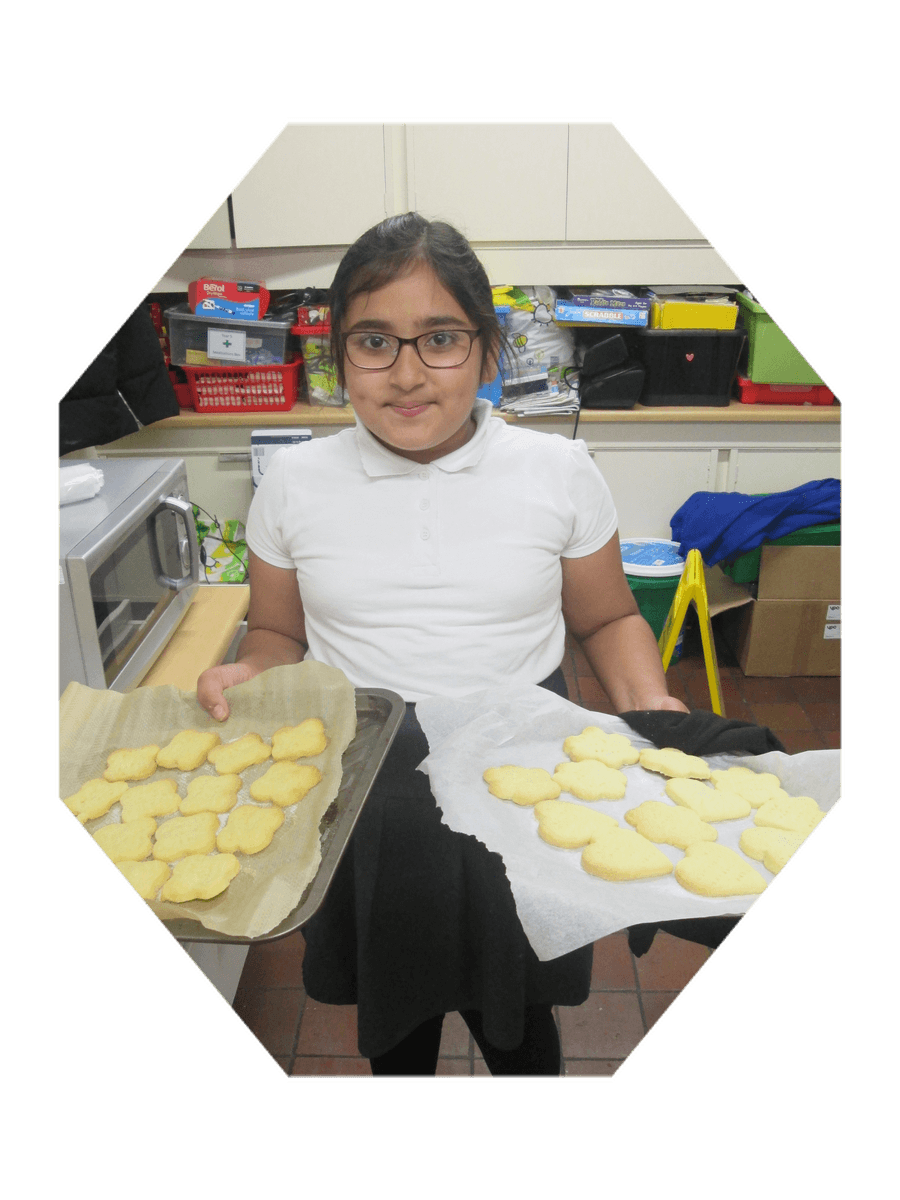 3.10.19
Today in cooking club we made shortbread. The focus for today's lesson was weighing. We manage to make a delicious batch of shortbread that looked good enough to sell in the shops.
Star Baker this Week was
Saifullah!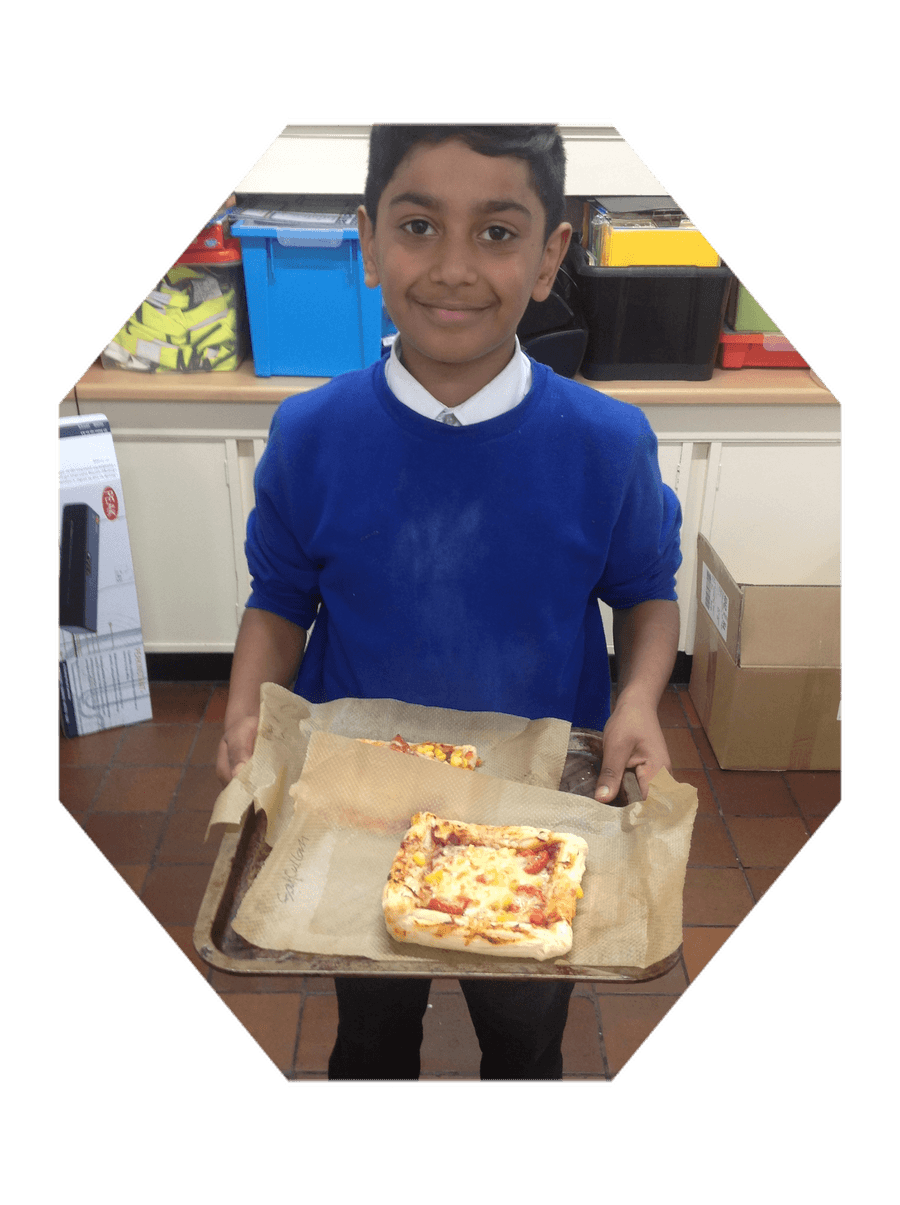 Article 24 The right to good food and water.
26.9.19
This week we made some delicious puff pastry pizzas.
We practiced our chopping and and rolling out skills.
19.9.19
This week we have been focusing on cutting skills.
We chose a recipe to fit in with our class theme on the Greeks. We made a delicious
'Greek Pasta Salad'
12.9.19
This term we are starting Let's Get Cooking with the year 5 children.
For our first session we made Apple Crumble. We were focusing on the skill of
'rubbing in method'
This year we have had an amazing harvest of apples from our own orchard here in school, so our apple crumble will be all the sweeter.
If you would like to try making this yourself, check out the recipe below.
Article 29 Education must develop every child's personality, talents and abilities to the full.
Article 24 The right to good food and water.
Over the last couple of weeks the children who attend Let's Get Cooking, have made a variety of different things from cup cakes to pizza. This week they made some delicious cheese twist bread sticks
This term year 4 children will be taking part in let's get cooking.
We will be focusing on healthy recipes to fit in with healthy body, healthy mind week. We will be starting with a rainbow salad and encouraging the children to try new foods.
Here is the recipe if you would like to have a go yourself!
This half term, the year 3 children were chosen to take part in the Let's Get Cooking sessions after school.
We are going to be focusing on, weighing, mixing and chopping skills. We aim to make sure the children can use sharp knives safely.
Tuesday 11th September
Today we focused on measuring and mixing. We made hedgehog bread. They all turned out great and smelled delicious.