Rights Respecting Steering Group
A big Thank You to everyone who donated shoes to our UNISEF shoe appeal.
Today some children from the steering group took the shoes to Clarks Shoe Shop where they will be recycled. For every tonne of shoes collected, Clarks will donate money to help children around the world receive an education.
The Article of the month is...
Article 31 - Children have the right to play and rest.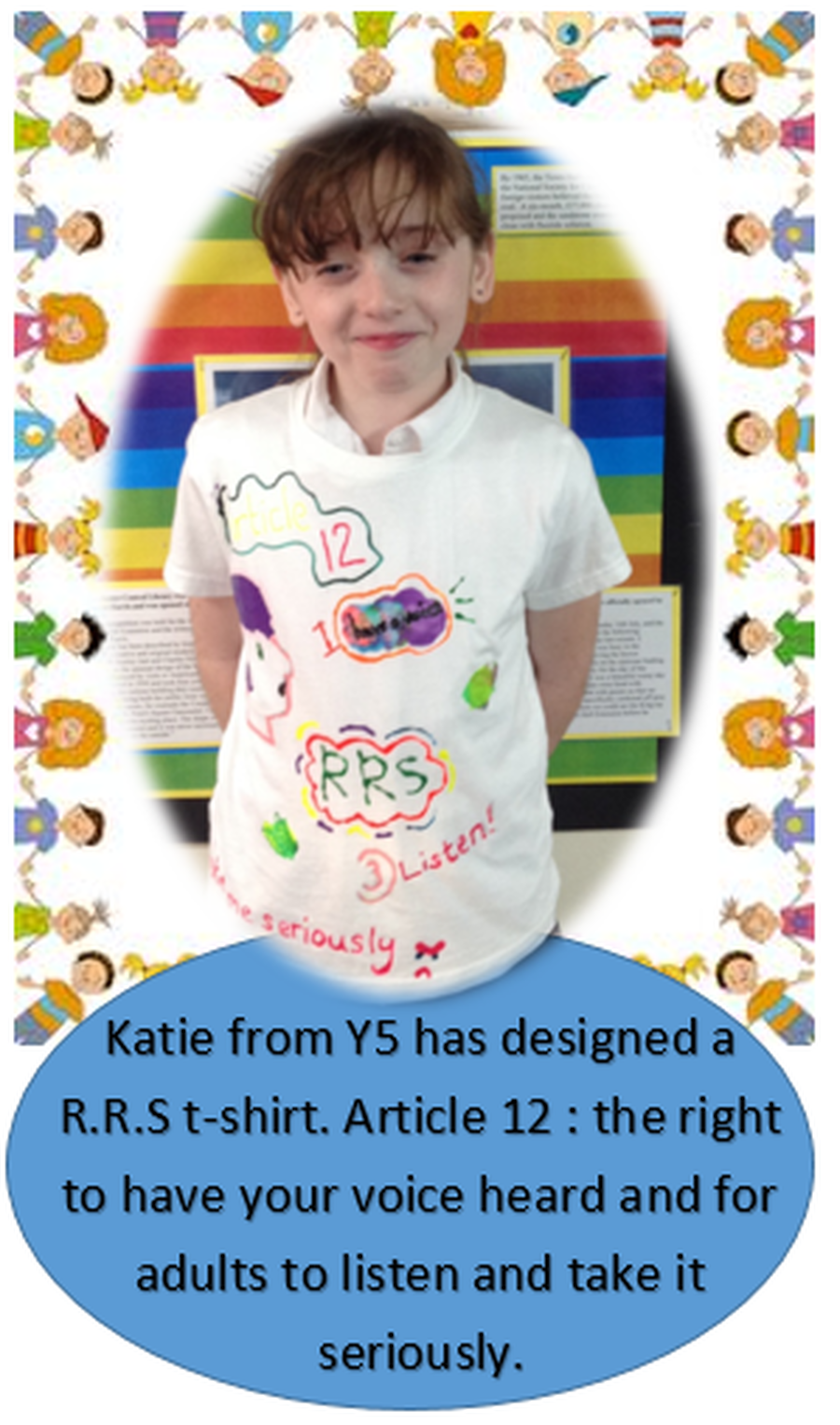 We are a Rights Respecting School
St Augustine's CE Primary School is a Rights Respecting School. We believe in the rights of all children. In 1989 governments around the world promised all children the same rights by adopting the United Nations Convention on the Rights of the Child. Every child and young person in the world has these rights, no matter who they are or where they live.
Our Rights Respecting Steering group includes three members of staff, one governor and twelve pupils. We have worked together to select 11 rights we, as a whole school will focus on this year.
Article 12
The right to say what you think should happen and be listened to
Article 2
All children have rights no matter what!
Article 19
The right to be safe
Article 30
The right to use your own language
Article 15
The right to meet friends and join clubs
Article 31
The right to relax and play
Article 29
The right to become the best you can be while respecting others.
Article 14
The right to follow your own religion
Article 24
The right to good food and water and to see a doctor if you are ill
Article 17
The right to honest information from newspapers and television that you can understand.
Article 28
The right to learn and go to school
Refugee Week (June 2018)
For refugee week we have been learning about what life might be like refugees coming to Britain and what we as a community can do to help and support them.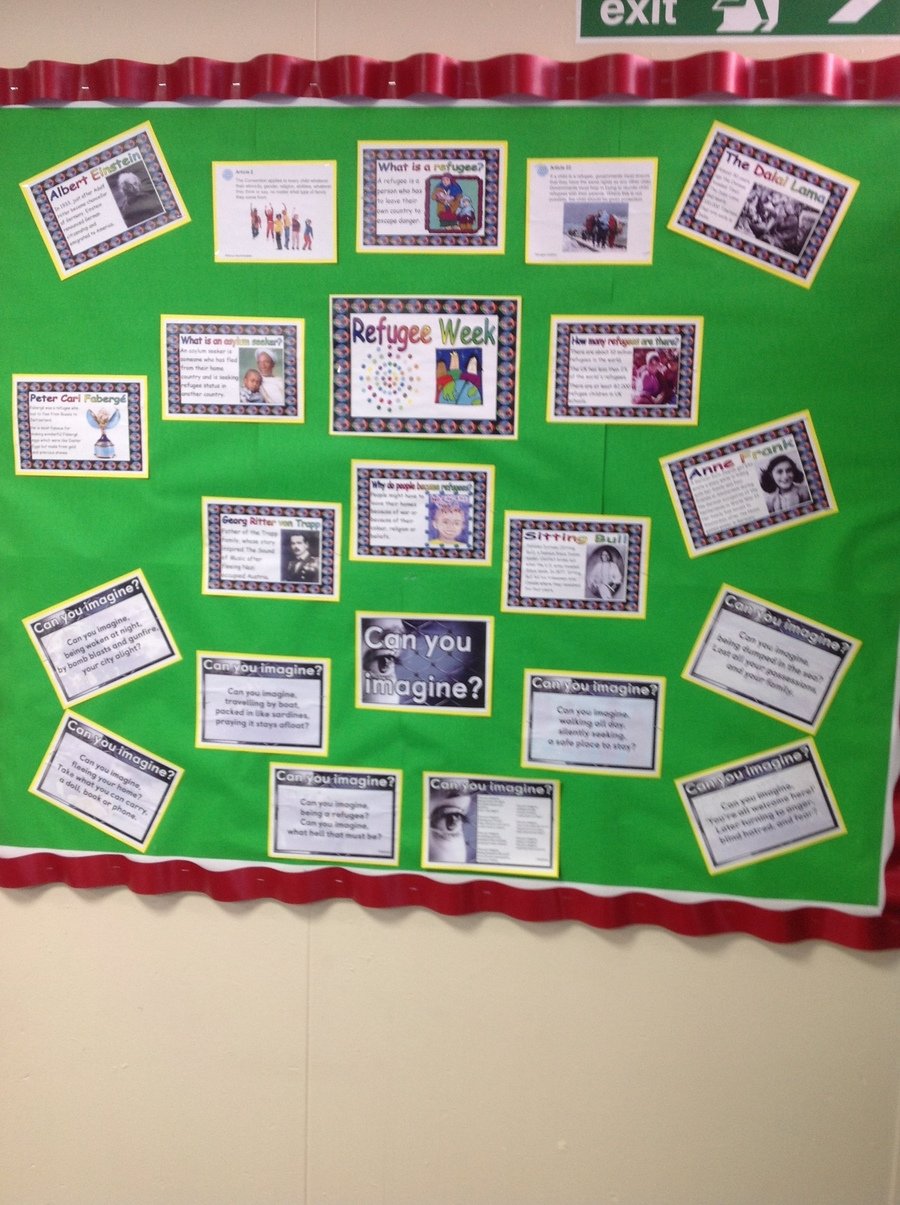 Road Safety Competition (May 2018)
One of our campaigns this year is to make the roads outside our school a safer place for children who attend St Augustine's and also those in our local community.
We ran a whole school competition over the half term holiday to design or create something to support the road safety campaign and these are the winners from each year group.
They were all fantastic - thank you to everyone who entered.
And the winner is..............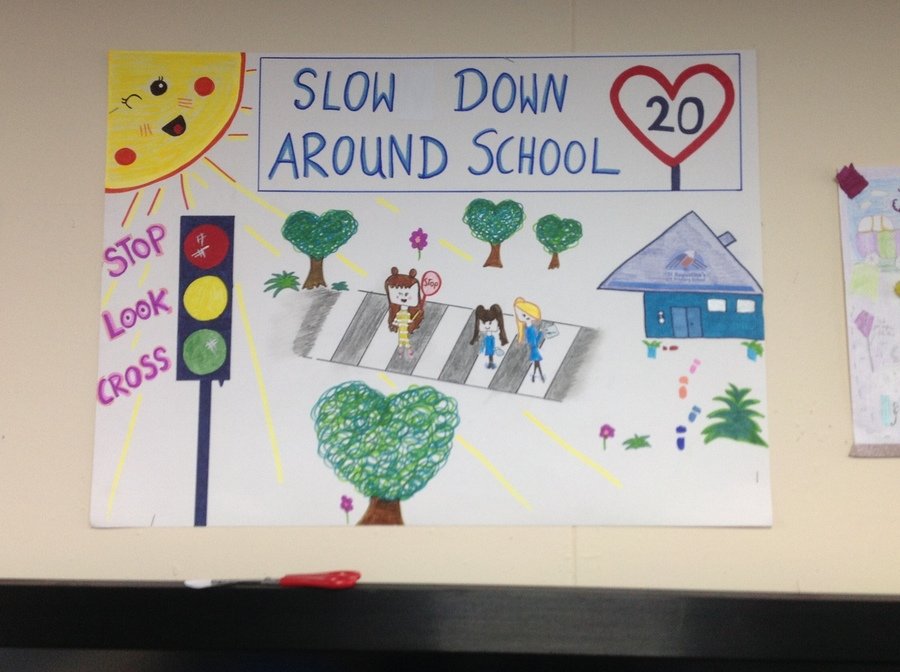 Easter Challenge (April 2018)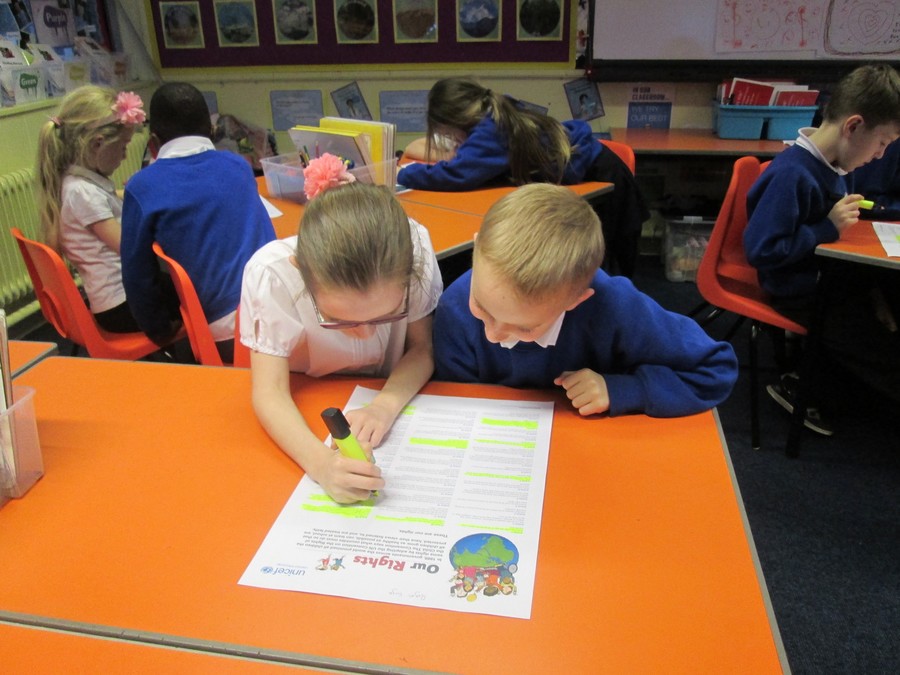 Our Easter home challenge was to choose an article and think about ways this right is respected - both at school AND out of school.
We drew pictures, wrote poems, cut things out from magazines and wrote letters and stories.
Here are our winners. A fantastic effort everyone - well done!
Parents Evening (March 2018)
Some of the children from the steering group set up an information desk during parents evening to give information about what they do and why the convention is so important.
Harvest Festival (October 2017)
This year some of the children from the steering group were responsible for leading our school Harvest Festival.
They told us how many children across the world do not receive their right to food and fresh water. We all thought about how lucky we are to have food and water and thought of ways in which we could help others to receive their rights.
One way in which we could help, was to share the food from the harvest.
Some children took all the food that was kindly donated to the local food bank, where many families and their children will be able to benefit.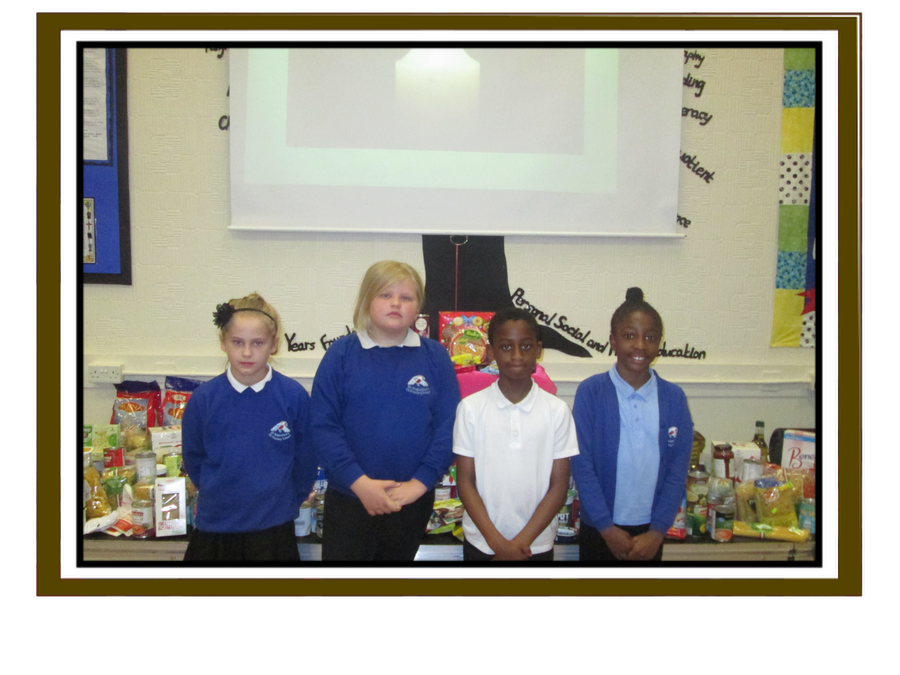 OutRight Campaign (November 2017)

Article 22 - you have the right to special protection and help if you are a refugee as well as all the rights in the Convention.
We have taken part in OutRight this year and learnt a lot about the rights of refugee children. We believe that the UK's family reunion law needs to be fixed to include other members of the family (e.g. aunties and uncles) to make it fair for refugee children. We have written to our local MP and hope for a positive change that will help children who are refugees to be reunited with their family no matter who their family is.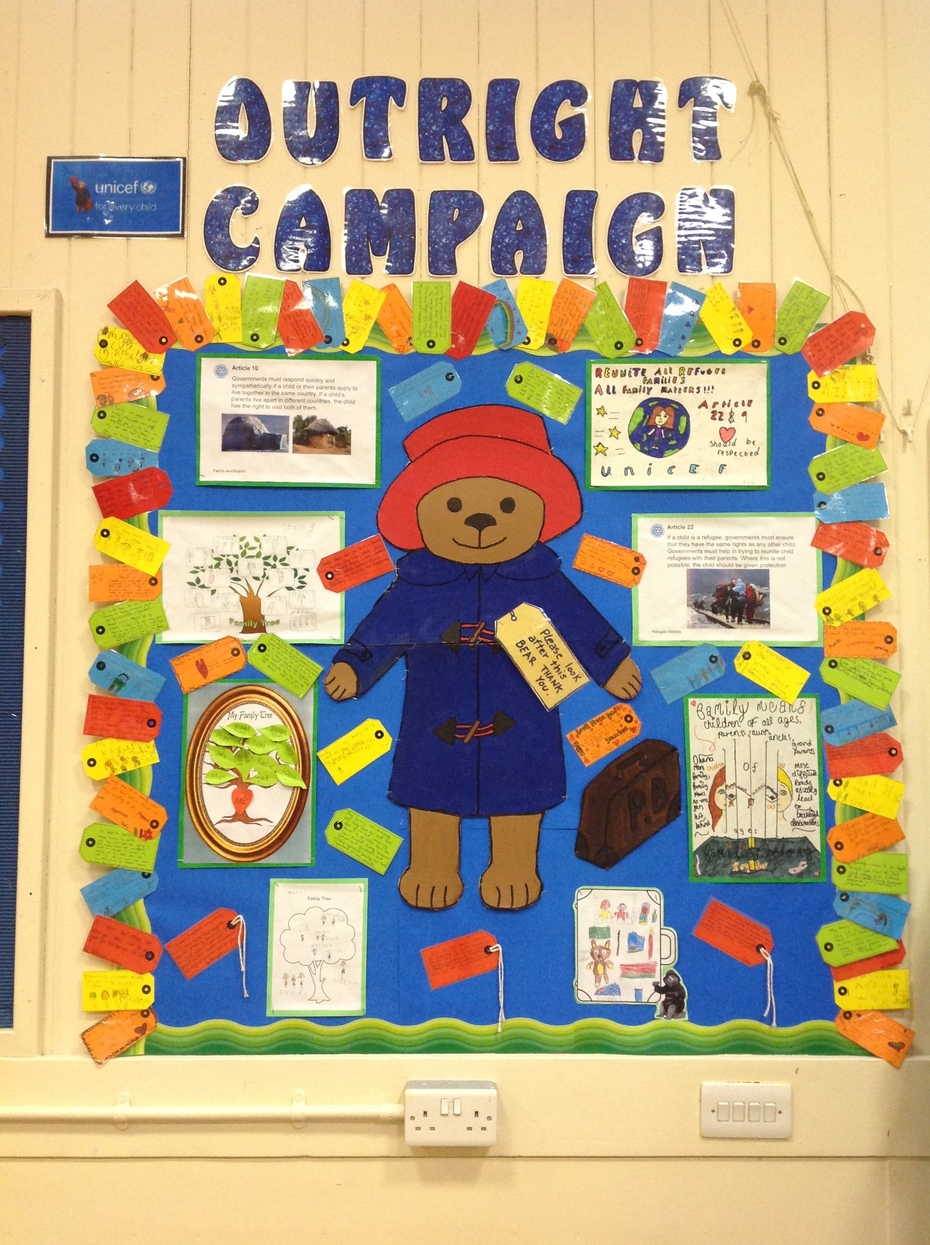 Friendship Week (November 2017)
Article 15 - You have the right to choose your own friends and join or set up groups, as long as it isn't harmful to others.
Our theme during friendship week was 'All Different. All Equal.'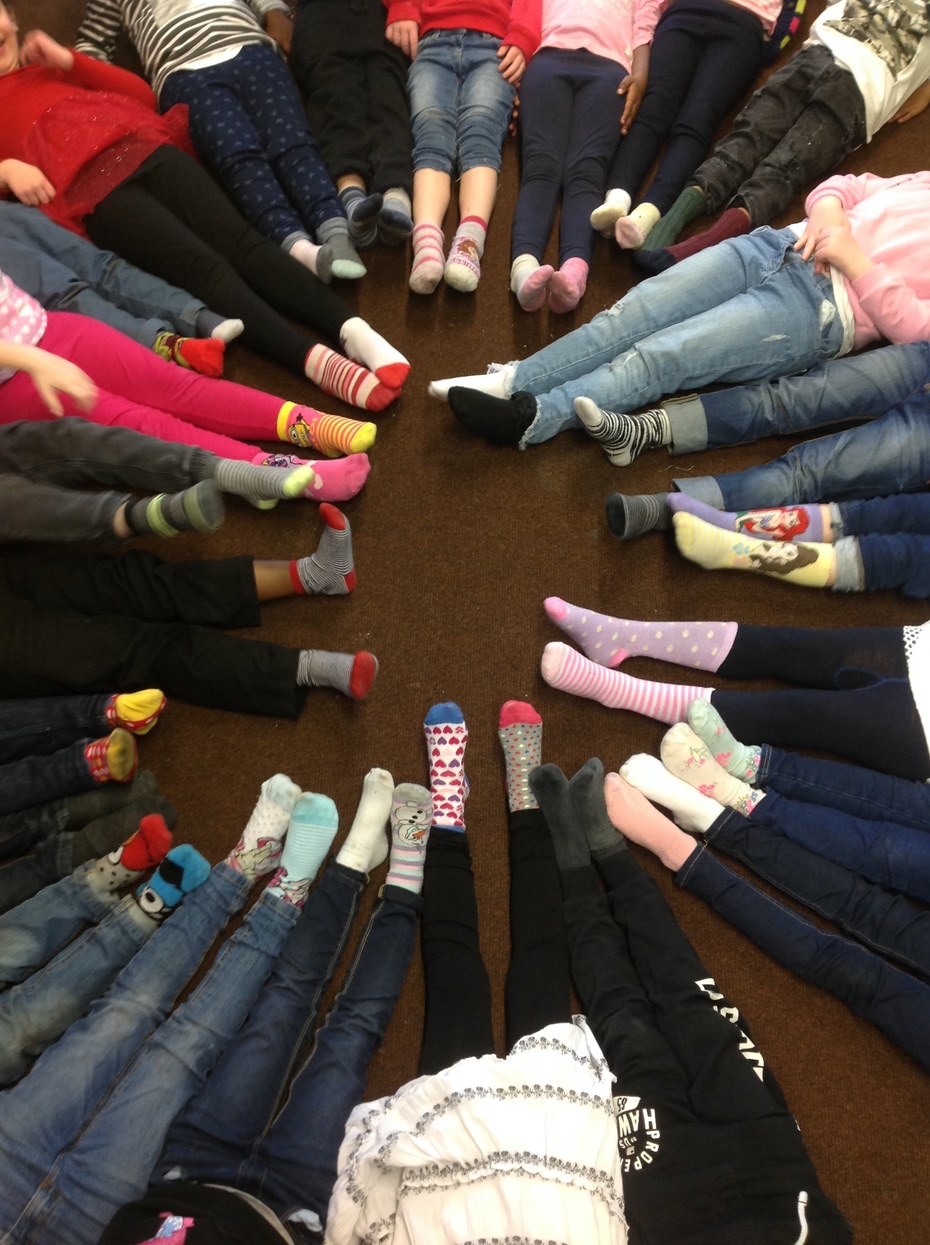 Acting as Ambassadors
(November 2017)
We invited pupils from Irk Valley Community school to visit our school and learn and research about RRSA in our school. We were happy to share our practice to help them on their journey to achieving the silver award.