We have been a Rights Respecting School for seven years.
We have twice been awarded Level One (the equivalent of Silver) in 2011 and 2015.
That means our current year 6 class have experienced being a Rights Respecting School for every year of their school lives.
The Convention is linked to some things we learn about in class and in all the ways we treat each other and behave.
For example, Year 1 have been learning about the Great Fire of London and Article 19 the right to be safe.
We have displays and weekly celebration assemblies that connect to the Convention.
In celebration assembly, we get a certificate if we have been caught respecting the rights.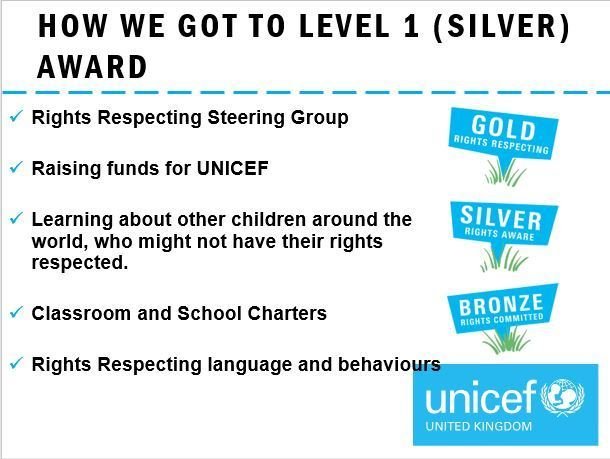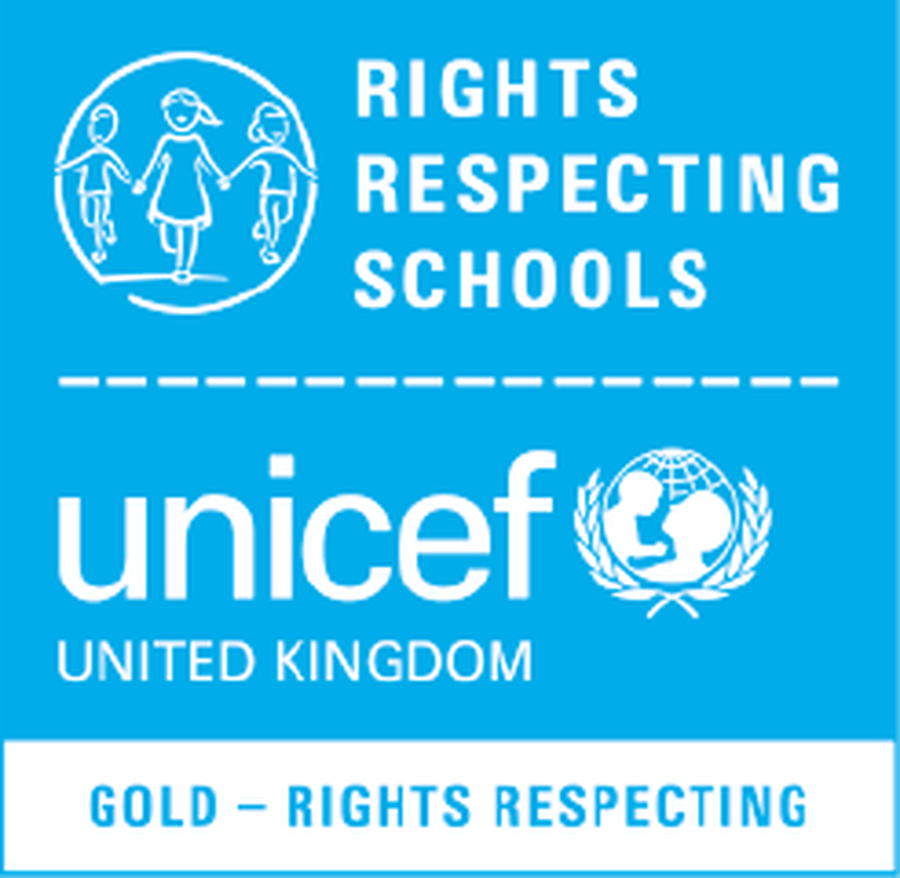 As a staff we regularly look at how Rights Respecting underpins the ethos and values of our school.
We visited what a RRS classroom was and we have planned for Refugee Week which is the week beginning the 18th June.
On Thursday 7th June we celebrated Soccer Aid in our school and raised over £150 for UNICEF. We had our own tournament and it was lots of fun.